Model agency: models in Australia, Melbourne to Sydney
Showroom and Billboard, book your model in Australia. CM Models is one of the leading agencies for models and offers casting for the Fashion Week and first class management. Our agency has built up great know-how from the very first second and works with partner agencies in London, Los Angeles, Madrid, Paris, Berlin and Boston. We invest in our models on different levels, give you tips and advice on questions and plan travel, accommodation but also flights, step by step. Worldwide contacts from casting directors, creative arts agencies or agencies for public relations, professional management and well-known clients and jobs, this is how international model agencies like us work. Modeling in important centers like Los Angeles, Berlin or Atlanta and Australia with agencies in the network and castings. For campaigns and jobs you are clearly flying more regularly today than in the past.
✓ Contact us: office@cmmodels.com
✓ Models for campaigns and shoots
✓ Fashion show, fittings and castings
✓ International model placement
✓ New faces and scouting
✓ 24/7 booker support
✓ Fast selection
✓ Contact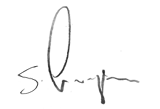 Stephan M. Czaja
CM Models owner
Models and customers Australia
We can offer our clients a large casting pool of talent, the most reliable probability of finding the perfect candidate for your production. We make sure that your project brings your unique talents to the table as well as sports and dance. Well-organized project management saves many days of valuable time by eliminating the need for many conversational arrangements between the individual team members of a media production.
The Agency for Blogger Relations
Iinstagram, Youtube and Facebook – trends today are no longer set by stars alone, whether beauty, pranks or vlogs, influencers are the idols of today. How does good marketing with influencers work in everyday life? Many followers follow the everyday life of influencers, which increases the interest for fans and brands. Especially the community is interesting for brands, because the own community consists of real fans and can be analysed exactly in the planning stage. If a well-known influencer advertises your products, this is called influencer marketing or product placement. They are so hip because the community wants to own what their idol uses.
For companies and media agencies in Australia
Our casting agency for influencers supports your complete project: project planning, casting and placement of moderators, models and influencers. CM Casting, your casting agency will take care of the entire upcoming organisation for your booking for Australian clients: moderators or models. Our bookers scout for your image films and advertising videos and guarantee the ideal casting.
With our casting project managers and their know-how you will discover the strongest cast for your project. No matter if it will be a casting for sophisticated commercials, for big show events, fashion shows like Fashion Week or the upcoming image campaign.
Proportions, size and weight: minimum measurements for models Only rarely do the measurements deviate from the general standard, for example in shootings for which only one model is booked, for example for a shop. The more international your model management is, the smaller are the differences in sizes allowed by the customer. As you can see, for almost every job and customer every single centimeter counts. As a male model, your measurements can vary even more than with women, which many customers, especially online shops, hire male models with good bodies. From the skin to your six-pack, even male models have to fulfill a beauty ideal.
Minimum measurements for female models: Advertising and Fashion
Size for mode: 5′ 9" to 5′ 10.5"
Size for advertising and online shop photo shootings: 5′ 7.5" to 5′ 9.5"
What height does a male model need?
Minimum dimensions for fashion: 6′ 1" to 6′ 3.5"
Dimensions for advertising and shop shootings: Approx. 6′ 0" up to 6′ 1"
Model: Model Management of CM
Why do all the great models in the world work with model agencies? Basically your management takes care of casting and jobs. As described above, it is very important for young models to have a well rated model management in the beginning. They not only organize good fashion photographers for their models, who will surely help you to build up your own model portfolio for jobs, they also show you the first steps. You will get help and honest advice from your model agency at any time, for example your first photo shootings with top photographers or your first introduction in your agency. Especially for younger models there is the chance to go abroad relatively quickly. First, your own portfolio will be upgraded. Ongoing training and new challenges make young models safer with every job. You want to become a model with CM Models? We only need a few good photos of you.
Application, Casting & Jobs!
More details about castings, gosees, photographers, and much more.
New Commercials with our models: