Model agency: Models in Singapore
Model book and be in Singapore. An international model agency has many advantages for young models, such as a cross-continental network, always demanding management and renowned clients and photo shootings. Placement with top photographers for tests or trust and security, all these are time-consuming tasks that require a lot of attention from the team. Modeling in metropolises like Berlin, Guangzhou or Washington and Singapore with trustworthy but above all strong partner agencies and castings for shows and photo shootings. Apart from our home country, the North American and European markets are particularly exciting, the advertising market is growing, fashion models can now travel the major cities of the world with the support of a networked agency and earn good money with their skills.
✓ Contact us: office@cmmodels.com
✓ Models for campaigns and shoots
✓ Fashion show, fittings and castings
✓ International model placement
✓ New faces and scouting
✓ 24/7 booker support
✓ Fast selection
✓ Contact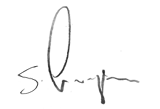 Stephan M. Czaja
CM Models owner
Customers, Castings and Services for Singapore
You will find the perfect cast in our Talent Index. We always make sure for you that the talents have, like martial arts or experience in music. Merchants know, "a strategy is the renunciation of possibilities". We examine markets and opportunities in advance and focus on the most profitable target groups. Well done project management saves a few days of irretrievable time, because extensive arrangements are no longer necessary. PR and project managers rely on working smart. One agency, everything from one source.
Models will be in Singapore
Measurements for jobs and usual standards Depending on the job and customer, the given conditions for fashion models are also slightly different. The larger a model management is, the smaller the size differences still accepted by the designer. It depends on a few centimeters to which you grow.
What are the minimum sizes you need as a female model?
Dimensions for Fashion: 5′ 8.5" to 5′ 10.5"
Minimum size for advertising and e-commerce photo shootings: Approximately 5′ 8" to 5′ 9"
What size does a male model need?
Minimum size for advertising and social media shootings: Approximately 6′ 0.5" to 6′ 1.5"
Size for mode: 6′ 1.5" – 6′ 3.5"
That's why working with a model agency pays off
Why do the supermodels work in agencies?
Basically your management takes care of assignments and photos. Whether it's your first visit to your agency or your first model book, you will always get the best advice from an agency. To avoid simple mistakes right from the start, you have to apply for a job in one of the best model agencies before anyone else. Managers like these will not only get you the best sedcard photographers to help you build the model book for campaigns, they will also explain everything that becomes important about modeling. Agencies also invest time and money in the continuous development of your potential and your personal portfolio. They also tell you what to look out for in jobs and photo productions. Especially for young models there is the possibility to travel to other countries for jobs. You want to become a model with CM Models? All we need are two photos of you.
Application, Casting & Jobs!
More details about castings, gosees, photographers, and much more.
New Commercials with our models:
Your agency for influencer relations and contact building
Half the humanity on Twitch, Youtube, Pinterest and Snapchat. Influencers and moderators are no longer the top stars, nowadays influencers are the idols of a whole generation. How does Influencer Marketing work in everyday life? Many people follow the lives of their influencers, that's what makes influencers so interesting for fans and for brands. Especially the followers who are cultivated over the months and years are very interesting for most companies, because it is almost purely organic, i.e. the community consists of real people and fans and can be determined quite precisely already in the preparation of a corresponding campaign. If such a well-known blogger advertises desired products in their community, this is called Influencer Marketing or Product Placement. The more often such an action is carried out, the more likely it is that the name will stick in your head.
Your way to fashion shows, shootings and campaigns
CM Casting: Your casting agency takes care of the entire organization for your casting in Singapore for Singaporean advertising agencies: photo model, influencer and TV presenters. Our influencer casting agency always finds the best candidates for your high quality image films and advertising videos. We provide serious placement of influencers, moderators and models in online shops, commercials and image films for companies. The reliable casting agency for media campaigns and photo shootings scout the perfect candidates. We always arrange the best candidates for your campaign with established partner agencies throughout Singapore.