Booking a model in China, Shanghai and Beijing
Book a model in China? On four continents we help models with different certified partner agencies in cities like Santiago or Shanghai and China. Our model agency belongs to the top model agencies. Through local partners in Macau, Chicago, Toronto, Shanghai and Seoul, our models fly halfway around the world. What specific tasks does a model agency like ours have? Worldwide network, first-class clients and serious management. Companies like Nivea, Microsoft, Schwarzkopf or Opel confirm the quality of the board.
现在有中文了 访问 模特公司
✓ Contact us: office@cmmodels.com
✓ Models for campaigns and shoots
✓ Fashion show, fittings and castings
✓ International model placement
✓ New faces and scouting
✓ 24/7 booker support
✓ Fast selection
✓ Contact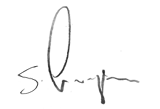 Stephan M. Czaja
CM Models owner
models and customers China
It's all about the talent! Talent is what makes casting candidates. We can offer our clients a large casting pool of talent, the best opportunities to discover the ideal candidate for them. The less intermediate arrangements between the agencies of a production are necessary, the more time your team saves. Our exclusive contact network, good management and strong media make us the perfect campaign partner for your agency. Especially in media agencies, marketing and project managers value smart planning as an absolute priority. One agency for all needs.
Placement of influencers for promotion
Snapchat, Pinterest and Twitch: Influencers are the absolute stars for many, they reach many people and what they talk about becomes hype. Many companies ask themselves, how does marketing with influencers work in everyday life? Extremely many followers see the postings of their influencers. This makes their channels so interesting for fans but also for companies who want to be part of the blogger's world. Influencers support brands in the short-term announcement of content, especially followers are valuable for companies, because the blogger's reach has grown organically through hard work and can be identified very precisely, the desired reach in a previously determined target group is thus calculable, only when a blogger specifically advertises a product is it called influencer marketing.
For marketing agencies and photographers in China
CM Casting – Your casting agency takes care of the entire upcoming organization for your booking: moderators, models or influencers. Our casting agency always finds the ideal candidate for your next TV commercial.
The full satisfaction of your needs is our most important factor when looking for moderators, influencers and models for your image film. The reliable casting managers for campaigns and photo shoots will find the best campaign cast.
Models in China
Minimum sizes for models? The individual requirements for models are slightly different, depending on which ideal of beauty prevails. The bigger the agency for models, the smaller the allowed differences in proportions. every single centimeter is really important.
Women
Minimum dimensions for Mode Jobs: 5′ 9" to 5′ 10.5"
Body height for jobs in TV spots: 5′ 8" – 5′ 9.5"
Minimum dimensions for men: Fashion
Dimensions for jobs in advertising film: 5′ 11" – 6′ 1"
Body size for fashion jobs and fashion shows: 6′ 0.5" – 6′ 3"
Advantages for agency models
Ask yourself why do the biggest models always work in model agencies?
An agency organizes your career as a model
Especially for young models it is very important to have a renowned model agency behind you. Their employees not only organise professional photographers for their protégés, they also explain everything important about modelling. With an experienced model agency at your side, your first steps in the industry are much easier, take your chance and apply today. In these agencies models also have the opportunity to travel and besides modeling, to see large parts of the world and meet people. No matter if it is your first job request for a big advertising campaign or your first model book, your model agent will always give you a quick answer to all your questions. Model managers also build up your portfolio and of course your skills. New Faces also have the opportunity to get to know foreign countries relatively quickly. Two good photos of you, and you can apply.
Application, Casting & Jobs!
More details about castings, gosees, photographers, and much more.
New Commercials with our models: