Model agency: Model in Providence
Anyone who plans photo shoots and video productions has a really full to-do list. From the organization of the participants, starting with the make-up artist to the appropriate photo studio to the entire processes that run in marketing and of course must also be considered in the production or fashion show. A lot of work, little time. And that's why it's important to have a good team at your side.
Request & Contact
We are looking forward to your inquiry!
CM Models Agency and Management
Models for advertising: photo and video production
Models for fashion: fitting, showroom, fashion show
International Model Management (Abroad)
Rights of use, travel management, etc.
Model Scouting (discover)
Our contact persons: Contact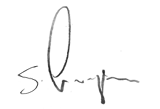 Stephan M. Czaja
Owner | CM Models
Book a Model in Providence
The model is the face of the campaign and of course in the foreground and accordingly it is important that the quality is right, but also the safety of the shooting is guaranteed. The bigger the production, the better everything must be organized. So that they have the right contact person right from the first minute, who takes over the tasks they don't have time for, there are contact persons like us. As a model agency, we are not only there to find talents and promote them, but also put together an individual selection for your request, check availabilities as well as previous knowledge and experience.
A lot of castings and jobs are here especially in New York.
Model agency
Model Agency – With our model agency you will find the perfect model for your next advertising campaign. We help you with both casting agency search and quick model selection. Fashion, Advertising, Casting, Trade Shows & Magazines. CM guarantees your shootings / your productions quality on a high level – day by day. With CM, the model management, you always get fast, carefree and uncomplicated your model selection. Write us your wishes at any time.
We organize expressive talents for commercials, campaigns, castings, stores, showrooms and shops. We value ambition and punctuality. In this way, we work with you to achieve high-quality, representative results that convince your customers. With coaching, individual meetings and training we get the best out of our talents. We are where you are – no way is too far for us. CM is at your side in selection & casting. We organize smooth processes for you and your clients, in front of and behind the scenes.
As a model agency, there are always two players in demand for us: the model and the customer. First, the great workers of a model agency and also the great investment consists in building models. Not everyone stays and not everyone brings the necessary qualities: Height, weight, skin, hair, etc. as well as in further the personality, behavior on the set, punctuality, ambition, facial expressions and gestures. If you have all the requirements, the doors are open to you. To filter out the few perfect candidates is the task of a model agency. Only through this rigorous selection process, customers have first-class models and can trust 100%.
Providence
With established agencies we quickly arrange a good selection, contact us. CM – Our casting agency takes care of the entire upcoming organization for your booking: photo models, presenters or actors. We are always at your side, no matter if it will be a casting for commercials, for fashion events, fashion shows or even the upcoming image campaign. We provide serious placement of actors, moderators and advertising models in online shops, image films for products and cinema advertising.
The closest big city for casting and jobs is New York if you live in Providence.