Become a model in North America, New York to Los Angeles
Billboard and fashion collection – book model in North America. We'll keep your back free, we plan your trips, accommodations and flights and provide you with an exclusive model book. Amongst others voted to the Top 10 by Bravo Girl Magazine and with companies like Catrice, About You, Sloggi, Schwarzkopf, Microsoft and Zalando. Daily work in the agency includes communication with photographers for editorials in magazines or trusted contacts for questions about jobs, your first castings and school are just points. A strong model agency like CM has many positive aspects, such as international contacts, renowned clients and experienced management. Our management offers you targeted promotional management and castings for the Fashion Week. The many travels, but also permanent availability are part of the everyday life of models and managers today. Our model agency supports models in the office to find the good model agencies abroad and thus achieve high success.
✓ Contact us: office@cmmodels.com
✓ Models for campaigns and shoots
✓ Fashion show, fittings and castings
✓ International model placement
✓ New faces and scouting
✓ 24/7 booker support
✓ Fast selection
✓ Contact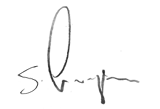 Stephan M. Czaja
CM Models owner
For North American clients and models as well
We always make sure that they bring their individual talents to your project, such as dance and martial arts. More than good looks – we are looking for versatile talents! We can offer our clients a large casting pool of talents, which increases the chances to discover extraordinary candidates for your new campaign production. Our exclusive network of contacts, reliable management, reach and international media make our agency the perfect partner for your agency. The fewer interim arrangements are required during the course of a production, the more time is saved. All agency services from a single source: placement, booking, planning – that is the decisive advantage of our agency. One management, everything from one source.
Your agency for blogger relations and contact building
Half of humanity on Instagram, Pinterest, Facebook and Twitch. Bloggers and influencers are the ultimate new idols, they fly with their followers to the sunniest dream beaches of the world, they reach many people and what they write about almost always becomes a trend. How do you describe an Influencer? Bloggers and influencers reach extremely many people, often in a specific target group. Especially the community is valuable for companies, because it is almost purely organic and can be precisely identified already in the planning of the corresponding social media campaign. If a blogger now advertises your products or offers, this is called influencer marketing or product placement. Millions of people follow them, brands need them, because their own followers want what their idol uses.
Our agency
With us as your agency, you will find a new model for the next social media campaign as a project manager. Our managers will always find the perfect cast for your advertising spots. Our casting agency team in North America takes care of your entire project: placement research, casting and project organization. In print campaigns, advertising and magazines we provide the perfect cast. Whether it's a casting for your next fashion show in the store, the upcoming photo shoot or video productions. The CM casting managers guarantee prompt selection and results and friendly customer communication.
Step by step become a model
Weight, confidence and proportions: As a new model you have to know that Only rarely do the measurements deviate from the standard, for example in photo shootings, for which only one model is booked by the customer. The bigger your model agency, the smaller the differences in size allowed by the casting director. Especially in international model agencies with partners and castings in the fashion world, it is difficult to get a contract among the hundreds of model applications, because they plan your career for the long term and select even more strictly for their high-quality clients. So if you want to become a model, every little inch counts. Fashion models should pay attention to nails on hands, skin, positive charisma and hair without split ends, for models every detail counts. A little more flexible are the criteria for male models, in general the physique tends to develop more pronounced growth of muscles. Also as a male model you have to take care of a well-groomed appearance, from your teeth to your beard.
Why do the supermodels of the world work with model agencies?Your agency organizes your career as a model in North America. With this energetic support, many doors are open for you. Models also have the chance to travel to many capitals for shootings. In fact, it is crucial, especially for new models, to have a serious model management as support. Model agencies like us will put you in touch with really experienced fashion photographers, who will help you to build up your model portfolio and they will show you the first steps. Besides all the planning around shooting dates, agencies and managers invest time and money in the constant development of your potential and your own portfolio. Ongoing training and always new tasks make even beginners more professional and secure from week to week. New Faces also have the opportunity to travel to faraway countries for assignments with great experiences and of course also great experiences. Two photos of you, absolutely natural, without styling and you can already apply for a job in our agency.
Minimum measurements for women in international fashion and advertising
Minimum measurements for advertising and social media photo shootings: About 5′ 8.0" to 5′ 9.5"
Body size for fashion: About 5′ 9" to 5′ 10"
What measurements does a male model need?
Dimensions for fashion customers: Between 6′ 1" to 6′ 3.5"
Minimum size for advertising and catalog photo shootings: 5′ 11′.5′ up to 6′ 1.5"
Application, Casting & Jobs!
More details about castings, gosees, photographers, and much more.
New Commercials with our models: