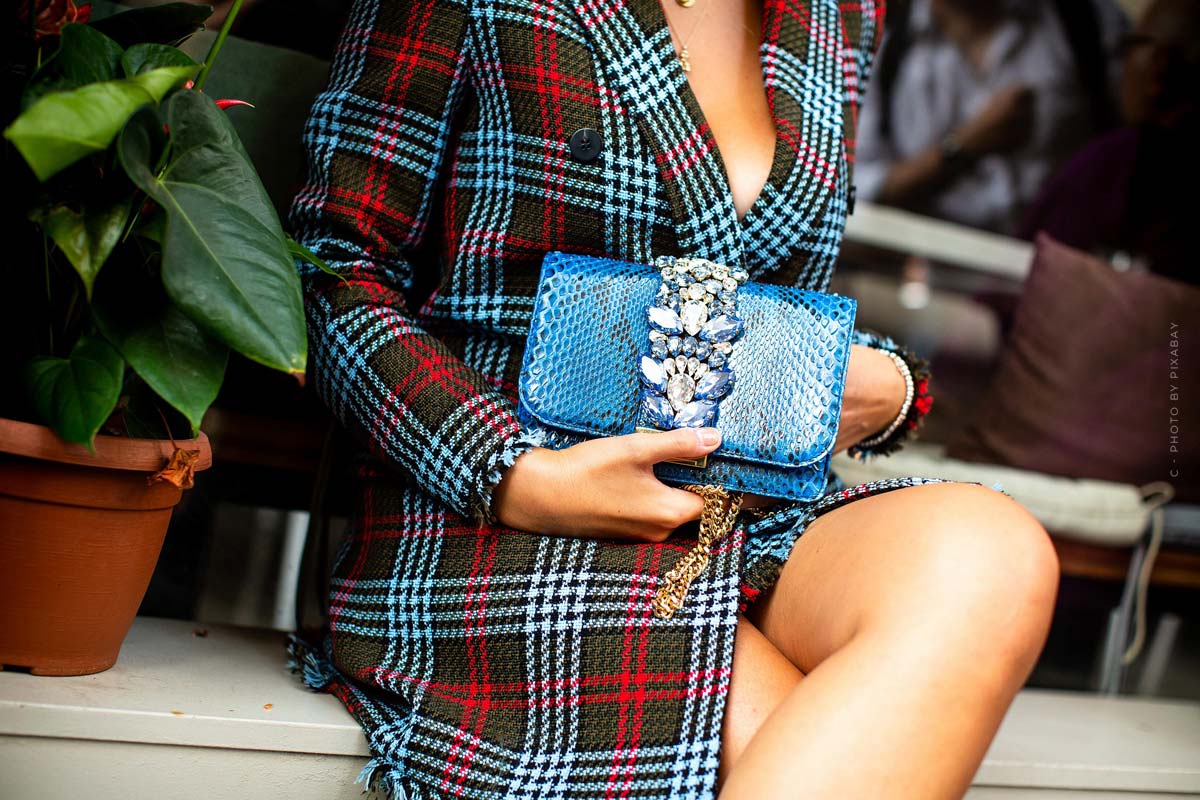 Vivienne Westwood: Brand, Designer & Luxury Fashion – Punks with Style
Vivienne Westwood – Similar to Raf Simons or Undercover's Jun Takahashi, Vivienne Westwood is also one of the representatives of luxury fashion with punk influences. British designer Vivienne Westwood had no intention of becoming a world-famous fashion icon. Her designs were taken from the pages of history books, modernized and changed where she saw fit. With her rebellious heart, Westwood became one of the key figures who influenced the wave of '90s fashion, rebelling against the rules and still inspiring looks today. Learn more about the designer and the brand itself below. Check out our brand guide for even more fashion brands.
The story of Vivienne Westwood
The famous designer Vivienne Westwood celebrated her 80th birthday on April 8. The multiple award winner was recently awarded the title of Dame Commander of the Order of the British Empire. With her passion, commitment and rock'n'roll, Ms. Westwood can boast of having revolutionized the fashion of an entire era in her 50-year career. In addition to her haute couture lines, she also designs prêt-à-porter clothes.
Westwood's first steps
Designer Vivienne Westwood was born in 1941 in a small village in Cheshire (now Derbyshire), England. Her father was a humble shoemaker, and her mother worked in a cotton mill. The eldest of three children, Vivienne Westwood (born Vivienne Isabel Swire) grew up with Calvinist teachings. In the 1950s, her family moved to a town in the northwest suburbs of London called Harlow.
The young Vivienne soon became interested in fashion and left her parental home at the age of 17 to attend a London school, the Harrow School of Art (now the University of Westminster), where she studied fashion. After graduating, however, Vivienne Westwood initially turned to teaching and taught primary school classes until 1971.
The designer Vivienne Westwood:
Malcom McLaren and the first boutique
Vivienne Westwood met the man who would change her life forever: Malcolm McLaren. Malcolm McLaren was an art student at the time and lived with his brother. She then divorced Derek Westwood, but kept his name and had a son, Joseph, with Malcolm in 1967.
An activist in heart and soul, Malcolm participates in the 1968 student revolts and introduces Vivienne to the strategy of using aesthetics, especially in fashion, as a weapon of political protest. In 1971, Malcolm McLaren and Vivienne Westwood, along with Malcolm's friend Patrick Casey, opened a store in a dimly lit boutique at 430 Kings Road in London. The store went by several names, starting with "Let It Rock," and specialized in selling vintage urban clothing from the 1950s and graphic T-shirts with anti-system messages.
Sex Pistols & commercial success
In 1977 Vivienne Westwood named her Chelsea boutique "Seditionaries: Clothes for Heroes" to underline her opposition to the established order. When the Sex Pistols' hit "God Save the Queen" became a worldwide success, Vivienne designed her famous T-shirt with the face of the English queen. In 1981 she organized her first fashion show in London, which she called "Pirates". The show was acclaimed by critics and Vivienne Westwood was catapulted to the top of the scene. The designer chooses a specific theme for her shows every season.
In 1982, she launched the collection "Savage", an ode to the Wild West and Native American culture. But in 1983 the couple Vivienne and Malcolm abruptly separated, and the stylist decided to rename her business "World's end", saddened by the fate of the punk style that the public had picked up without necessarily sharing her vision.
Vivienne Westwood in modernity
Since the 2000s, Vivienne Westwood has been a fierce advocate for environmental protection, working with the non-governmental organization Greenpeace on the "Save the Arctic" campaign. She designed a graphic T-shirt depicting the Earth in the shape of a heart, with all proceeds donated to Greenpeace. "Climate change is my priority, not fashion," she told The Guardian magazine in 2014. The following year, Vivienne appeared dressed as a tank outside Prime Minister David Cameron's office during a demonstration against shale gas extraction in London.
Vivienne Westwoods' style and influence
What is certain is that Vivienne Westwood has managed to impose her vision of fashion regardless of time and trends, staying true to her political beliefs and her particular style, which will earn her the title of British Designer of the Year for three consecutive years. Pioneering the punk movement and pioneering the androgynous movement with the Fall-Winter 2015-2016 collection, Unisex, Vivienne Westwood has inspired and shaped fashion for over 50 years.
Westwood likes to be influenced by historical eras and often uses heavy materials like wool fabrics, tweed and tartan. Thus, she even has her own tartan MacAndreas. In general, her dresses are often recognized by their lavish use of fabric. Lush draping, wild mixes of patterns and colors, and unusual adaptations of style make the look of Westwood's collections distinctive.
Ladies Lines, Men Lines & Bridal Fashion
Vivienne Westwood carries several lines under her brand. From the classic women's and men's line also bridal fashion and prêt-à-porter clothes:
The Vivienne Westwood line has been the progressive women's line for Fashion Week in London since 1989. Until 2016, this was run as a casual and trendy second line called Red Label.
Under Vivienne Westwood Man, the designer has been launching menswear since 1989.
Partly handmade, high-priced women's luxury clothing for Fashion Week in Paris are listed under Andreas Kronthaler for Vivienne Westwood. From 1990 to 2016, these collections were known as Gold Label. Since 2013, there has been a sub-collection called Andreas Kronthaler for Vivienne Westwood Unisex. The clothing can be worn by both women and men.
At Vivienne Westwood Bridal, bridal wear, prêt-à-porter clothing as well as bespoke styles have been available since 1992.
Vivienne Westwood Anglomania collection includes less formal, fashionable women's fashion, made since 1997.
Since 2016, the high-priced Vivienne Westwood Couture line has been regularly carried. This is only sold in the London Davies Street store.
Frequently asked questions about Vivienne Westwood
For Vivienne Westwood, fashion is always about sex. Here are the answers to the most frequently asked questions about the brand:
What does the Vivienne Westwood symbol mean?
Created in the late 1980s, the emblem is a blend of the orb and the rings of Saturn. Combining royal British iconography and space symbolism, it represents the importance of the past while being a nod to the future.
Who is Vivienne Westwood married to?
Vivienne Westwood's partner is Andreas Kronthaler.
Who is the chief designer of the label?
Vivienne Westwood & Andreas Kronthaler are the head designers.
In what year was the brand founded?
In 1981.
Where is Vivienne Westwood's headquarters?
The company is headquartered in London.
Brands like Vivienne Westwood
Here you will find a list of brands that are similar to Vivienne Westwood.
Raf Simons / Raf Simons Videos
Designer Raf Simons was influenced by punk culture in his early days. Read our articles on Raf Simons to learn more about the history and various influences of the designer.
Jun Takahashis' Undercover
The designer has often admitted his love for Vivienne Westwood and shows it in his collections. Learn more in our article about Undercover.
Fashion brands: list
Are you excited about Helmut Lang and want to get to know more brands? Then check out our fashion guide here and get to know the top fashion brands in the world. Extravagant haute couture. Sophisticated prêt-à-porter. Fine sportswear and innovative accessories. The world's most luxurious fashion brands delight millions of people and fashion lovers every year with their exquisite collections. They camp out in front of stores to snag limited edition specials, stand on the streets of Paris during the highly coveted Fashion Week, and sit wide-eyed in front of TVs to watch the latest and hippest runway shows. Here's the ultimate fashion brand guide.
https://cmmodels.com/wp-content/uploads/2021/11/Acne-Videos-Damenmode-Frau-Designer-Handtasche-Mantel-Marke.jpg
800
1200
Stephan
/wp-content/uploads/2023/01/cm-models-logo-web-agency-modelagentur-influencer-management.svg
Stephan
2021-12-29 18:00:01
2022-04-19 01:04:33
Vivienne Westwood: Brand, Designer & Luxury Fashion – Punks with Style