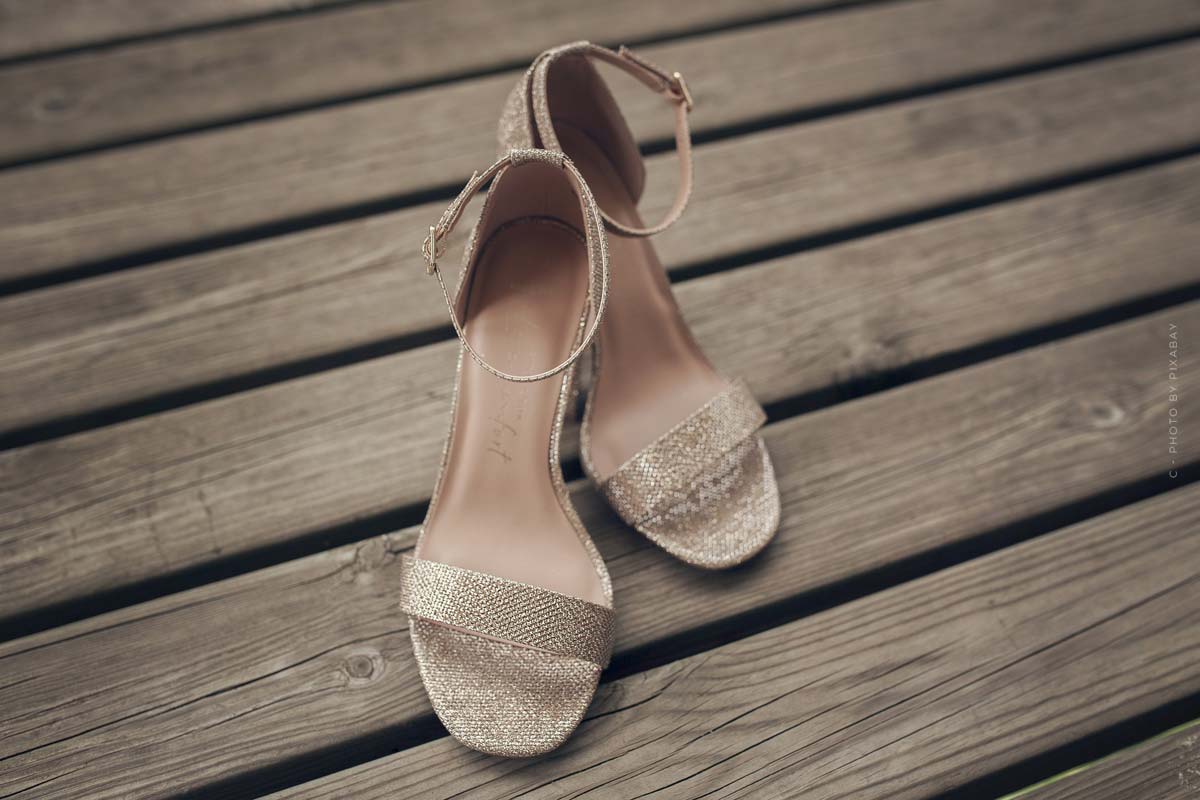 Manolo Blahnik: Hangisi, Carolyne & Witney shoes
Manolo Blahnik – The designer creates the shoes that women dream of. For over four decades, the Spaniard has been delivering ever new objects of desire for shoe fans all over the world and has been partly responsible for fashion moments that have burned themselves into the memory of us all. Hardly any shoe designer is as famous as Manolo Blahnik. At the latest, the television series "Sex and the City" made his shoes cult objects. Having "Manolos" is practically part of good manners for the rich. Ordinary mortals can often only dream of owning a pair once in a lifetime. In this article we introduce you to Manolo's classics: the Hangisi model, Carolyne, and for men the Witney and Carlton shoe.
Manolo career
Manolo Blahnik was born in 1942 in Santa Cruz on the Canary Island of La Palma. During his youth he learns from his mother how to make the Spanish espadrilles. Simple shoes made of raffia and fabric, the manufacture of which, according to him, awakened in him the love of shoes. After his education, he begins to study law and politics in Geneva, but drops out after only half a year. He enrolled in literature and architecture, and in 1965 went to the Paris School of Art. After a few years, he moves to London at his father's suggestion. There he is supposed to improve his English. Manolo prefers to do this in the cinemas in Leicester Square, where he watches one film after another. On the side, he occasionally works as a designer and, at the instigation of Paloma Picasso, whom he met in Paris, meets the editor-in-chief of the fashion magazine "Vogue. She was immediately taken with his drawings. She was particularly taken with his shoes and convinced him to become a shoe designer.
At first he creates men's shoes, which he finds quite boring. But already in 1972 he designs his first women's collection for the fashion designer Ossie Clark. His shoes are extravagant and, unfortunately, not quite technically perfect. In high temperatures, the heels of his shoes become so soft that it's like walking on sand. Despite all this, Blahnik quickly makes a name for himself in the scene and in 1978 he conquers the US market with a collection for the department store chain "Bloomingdale's". His incomparable models are often inspired by films, because Blahnik is an absolute film lover. His role models are Coco Chanel, Yves Saint Laurent and the Basque fashion designer Cristobál Balenciaga.
Designer brand
Imaginative and comfortable high heels. At Manolo Blahnik every single shoe is designed by Manolo Blahnik himself first as a drawing and then designed. Each shoe is a piece of unique shoe art. Manolo Blahnik designs the shoes women dream of. The son of a Czech and a Spaniard, he grew up on the Canary Island of La Palma, where his mother's family owned a banana plantation. It was an idyllic, quiet childhood with plenty of time to develop his imagination and creativity. He studied law, languages and art in Geneva and Paris before opening his first boutique in London. More than 40 years later, Manolo Blahnik's iconic designs are still synonymous with luxury footwear. The designer has never changed his aesthetic, which features modern sophistication and wondrous details, over the years. Each pair of comfortable shoes with slim silhouettes is handmade in Italy in about fifty steps.
Interesting facts about the designer
Here you will find some interesting facts about Manolo Blahnik that I guarantee you didn't know:
Madonna once called Blahnik's shoes "better than sex"
Manolo Blahnik works like an old school haute couturier without assistants
Bianca Jagger wore "Manolos" during her famous performance on a white horse at Studio 54
Manolo Blahnik lives in a house in Bath, England, along with about 10,000 pairs of his shoes
Instead of photographs, the Manolo Blahnik ad campaigns show Blahnik's drawings of his shoes
Awards
The designer has received some impressive awards throughout his career:
1988: Balenciaga Fashion Award
2001: Honory Royal Designer for Industry, London
2007: Honorary title "Honory Commander of the British Empire" awarded by Queen Elizabeth II
2008: Rodeo Drive Walk of Style Award
Most legendary moments
From Carrie Bradshaw's marriage proposal to Princess Diana's legendary "Revenge" appearance to Bella Swan's wedding in "Twilight," here's what unforgettable pop culture moments Manolo Blahnik shoes starred in.
Marriage proposal from "Sex and the City
Instead of a ring, Mr. Big put on his girlfriend Carrie Bradshaw a high heel made of dark blue velvet with a brooch by Manolo Blahnik. The "Hangisi" model has had cult status ever since, is part of the brand's permanent range and is constantly being reissued.
Princess Diana in Manolo Blahniks to the "Revenge Dress
In the summer of 1994, three years after her divorce from Prince Charles, she appeared at a gala for "Vanity Fair" in an off-the-shoulder, short dress – one of her most revealing looks to date. A few hours earlier, her ex-husband had publicly acknowledged his relationship with Camilla Parker Bowles in a TV interview. Due to this piquant correlation, Princess Diana's dress was later given the epithet "Revenge Dress".
Bella Swan at her wedding in "Twilight".
For the vampire wedding, Bella Swan appeared in a gown by Carolina Herrera and pumps by Manolo Blahnik made of white satin with elaborate rhinestone embellishment. This was a model that was supposed to go on sale only the following year, but because the interest of fans was so gigantic, the shoe label released it early.
Extravagant ladies shoes: high heels
Manolo may be synonymous with sky-high stilettos, but designer shoes for women come in all shapes and varieties. Entangle yourself in dazzling strappy sandals, pamper your feet with elegant ankle boots, combine comfort and style by opting for a lush flat satin shoe.
BB High Heels
Discover the most famous pointed pump in the world of designer women's shoes, the BB, inspired by none other than Brigitte Bardot. The iconic pointed toe pump was first created in 2008 in plush suede and has been reissued every season since as a mid heel pump in colorful, patterned prints.
A classic combination of lace and satin. These eye-catching Manolo Blahnik BB Lace Pointed Heels are the perfect shoes to show off a fresh pedicure.
Hangisi – Cult High Heel
Manolo first designed the iconic satin Hangisi pumps in 2008 with a square crystal buckle he found in Italy. He cites Napoleon I, Josephine and Pauline Bonaparte as inspiration for this timeless silhouette, which has since been reissued in different colors and materials and embellished with dazzling crystal buckles.
Carolyne
Discover the iconic Carolyne slingback pump. As Manolo says, "You put them on in the morning and forget about them!". This elegant mid-heeled pump was first created in 1986 and remains an icon among designer women's shoes.
Men shoes: Witney & Carlton
Manolo has been designing a men's collection since the 1970s. Discover his timeless reinterpretations of casual suede oxfords in a variety of colors or elegant evening shoes for special occasions.
Witney
Manolo has been creating this classic lace-up for decades. With a slight modification, the Witney is now available in a plethora of colors to suit every mood and fancy. A nod to Manolo's love of England, the Witney is named after the Oxfordshire market town.
Carlton
These elegant loafers are inspired by Beau Brummel, the iconic figure of the English Regency era and the founder of men's fashion. Manolo combines luxurious textures with oversized crystal buckles for a glamorous step forward.
Collaboration: Rihanna X Manolo Blahnik
Denim Desserts – When Rihanna stepped out onto the street in denim overknees in 2016, most people would have suspected a new, daring newcomer label behind it. The surprise was all the greater when it emerged that the eye-catching shoes came from a collaboration between the singer and Manolo Blahnik. Take a look behind the scenes of the Denim Desserts collection.
London Fashion Week: Spring / Summer
In the summer of 2013, Manolo Blahnik presented his Spring/Summer 2014 collection for the first time at London Fashion Week. After more than 40 years in the business, he finally accepted the invitation. With a tribute to the millennials, he presented the noble footwear in a 5-minute short film.
More videos about Manolo Blahnik:
If you want to learn more videos about Manolo Blahnik and the topics Sex and the City, Rihanna and interviews, click here on the link.
Brands like Manolo Blahnik: Louboutin & Moncler
Manolo Blahnik sells his shoes alongside luxury brands such as Chanel, Louis Vuitton, Gucci and Dior at KaDeWe in Berlin. Similar French luxury brands are Louis Vuitton and Dior.
Louboutin: high heels, sneakers, red sole and co.
The red sole is his trademark . In 1992, the designer founded his own label and opened his first Christian Louboutin boutique in Paris. The French designer creates mainly high-heeled women's shoes, the peculiarity of which is that the outer sole of the shoe is made of the color red. His creations were immediately popular, but the real breakthrough came when he first painted the sole of one of his designs with red nail polish.
Moncler – French luxury between Will Smith & Milly Bobby Brown
A brand that evolved from a French mountaineering outfitter to one of Italy's largest high-end fashion companies and has been delighting luxury-loving customers from all over the world with its designs and innovations for almost 70 years now. Influenced by the icy temperatures of the French Alps, Moncler today combines exclusive designs with high-end comfort.
Even more fashion brands and designers
You are enthusiastic about luxury brands like Manolo Blahnik and want to get to know even more brands? Then check out our XXL Guide and get to know the top fashion brands in the world.
https://cmmodels.com/wp-content/uploads/2021/11/Manolo-Blahnik-schuhe-high-heels-beige-holz-glitzer.jpg
800
1200
Stephan
/wp-content/uploads/2023/01/cm-models-logo-web-agency-modelagentur-influencer-management.svg
Stephan
2021-11-03 05:29:36
2022-04-19 01:14:03
Manolo Blahnik: Hangisi, Carolyne & Witney shoes