Mango: Brand, History, Campaign & Bestsellers
Mango – A fashion company that stands for current runway fashion. The trends are a successful mix of casual, urban and elegant. Whether it's a backless satin dress, a sequined blazer or a velvet jumpsuit – with these Mango trends you'll definitely bring the hottest catwalk trends home. Are you ready for a rocking look? Then combine a checkered cotton blouse and a leather biker jacket and you'll be the star of the upcoming season. Mango is as popular as successful brands Hallhuber, Zara and Ralph Lauren.
History and designers
Mango is a well-known international company headquartered in Spain. The total of 13,456 employees and over 3,000 stores in more than 100 countries have long secured Mango a place among the best-known high-street fashion chains.
The founders Isak and Nahman Andic are originally from Istanbul but still came Spain and opened their first boutique there in 1984. Just a few years later they spread their business throughout Spain and then finally started the first stores in Portugal.
From the very beginning, employees such as Enric Casi, one of the directors, Isak Halfon, the expansion director have been working with the Andic brothers, forming the core of the company. It is known that the brothers do not like to be the center of public attention, so they leave it to their long-time employees and friends.
What is actually behind the name Mango? Quite simply, it is to underline the goal of the company. To be popular and known all over the world, just like the fruit that has the same name and meaning all over the world.
Mango sub brands
Mango has a total of two sub-brands: Violeta and Homini Emerito. Violeta is online and in some stores, so the line is also closely related to Mango's style, but has its own collection. H:E is the men's line from Mango. The style of the clothes is very classic, with shirt and suit. But the men's line also offers casual and cool styles with jeans and hip bomber jackets.
Facts about Mango:
Only 40 percent of existing Mango stores are actually owned by Mango alone. The other 60 percent are run by franchisees.
All warehouses, as well as offices are located within Barcelona
It is known that in other Spanish companies, often a very strict tone prevails, but at Mango they speak very personally. So even the boss is addressed by the first name Isak
Popular items
Mango is one of the best and most successful fashion chains in the world and not without reason. Unique fashion at the best prices. Let yourself be inspired!
Oversize fur coat
At the moment really in trend large-cut fur coats. At Mango you can find many such coats in a variety of colors. Medium length, oversize and straight design. Perfect for everyday wear or with your chic evening dress.
Knit sweater in bright colors
Color is in this year. So at Mango, among all the plain colors, you can find some with real splash of color, like red, orange, green or blue. They are made of good quality, heavy knit, overisze design, long sleeves and round neck.
Pants from the trends
This trend is unlikely to pass anyone. Pants with a high waistband and straight cut. Conjures up an hourglass figure and long legs in no time. Mango is also at the forefront of this trend and presents numerous wide-cut pants.
Perfume Hédonisme
Inspired by the impressive sunset of the Mediterranean Sea. The city of Zadar in Croatia offers an unforgettable and unique sight. A perfect balance between sunlight, blue sky and crystal clear water. This fragrance consists of a sublime bouquet of white orange blossom and sambac jasmine. A combination of a deliciously creamy essence that contrasts with a mysterious patchouli that gives this fragrance a unique and opulent touch.
Campaigns love
Mango publishes several campaigns a year, which focus on self-love, friendship, family and partnership. In the following we present you two successful campaigns of Mango.
This campaign is all about friendship. When a friend calls, there's only one thing to do: take his hand and follow him without thinking. And if that means embarking on an unexpected and exciting journey, the friendship will grow and lead to a unique connection.
With Love To You
A connection that cannot be compared with any other. An unconditional support no matter when. Love of the realm. The mother-daughter bond is the most important gift there is. And the signs of affection and gratitude that prove it can never be enough.
Q&A Mango
Is Mango a good brand?
Mango is one of the most famous and popular Hugh Street fashion chains and is very popular with mankind.
Where are Mango clothes made?
Mango shows the way. In production, Mango does not rely on countries such as Africa, China or India, as is usually the case, but on Portugal, Morocco and Turkey.
Where does the company Mango come from?
The company Mango comes from Barcelona but is now represented worldwide.
How sustainable is Mango?
79% of the product range is labeled as sustainable.
Is Mango a limited liability company?
Mango is a limited liability company.
Brands like Mango: Tommy Hilfiger & Ralph Lauren
Besides Mango, Tommy Hilfiger and Ralph Lauren are also among the most sought-after fashion brands. These brands sell men's and women's fashion as well as bags, shoes and accessories.
Tommy Hilfiger: shoes, bag, sweater and hoodie
The brand is considered one of the most famous fashion brands in the world and inspires every season anew with high-quality clothing in the All-American style. The popular styles with the well-known logo of Tommy Hilfiger are no longer to be imagined from the catwalks and the stores and offer everything for babies to adults. To learn more about Tommy Hilfiger and its collections click on the link below.
Ralph Lauren: brand, designer, history & street style
Ralph Lauren became known for its polo shirt collection and since then the brand has made waves in every sector. Meanwhile, the label sells clothing for men, women, children and babies. Likewise, there are home items, accessories and fragrances. Find out more about Ralph Lauren by clicking on the link below.
Fashion brands: list
If you are excited about luxury brands like Mango and want to learn even more about brands then check out our great guide here and get to know the top fashion brands in the world.
Mango is a fashion brand that starts with M. You can find more fashion brands that begin with M here: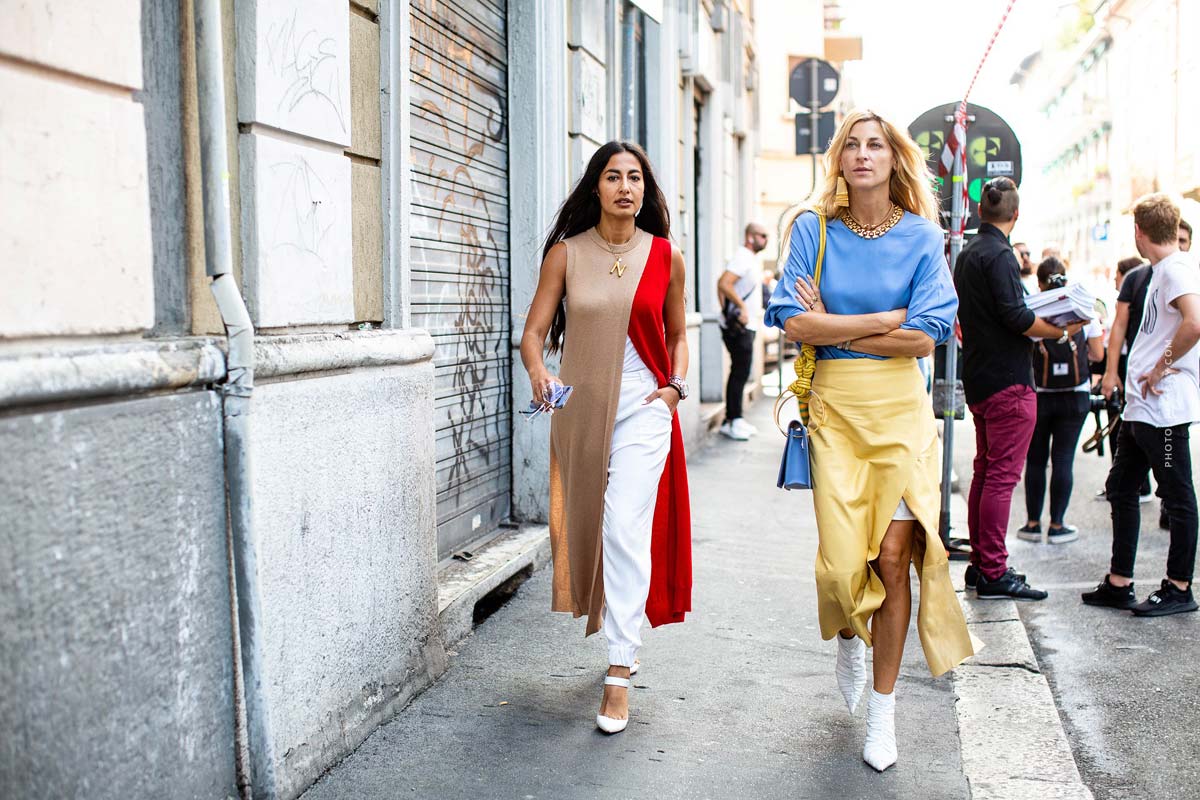 https://cmmodels.com/wp-content/uploads/2022/10/fashion-brand-designer-mango-two-women-in-nude-outfits.jpg
800
1200
Stephan
/wp-content/uploads/2023/01/cm-models-logo-web-agency-modelagentur-influencer-management.svg
Stephan
2022-10-25 15:58:01
2022-10-25 15:58:01
Mango: Brand, History, Campaign & Bestsellers