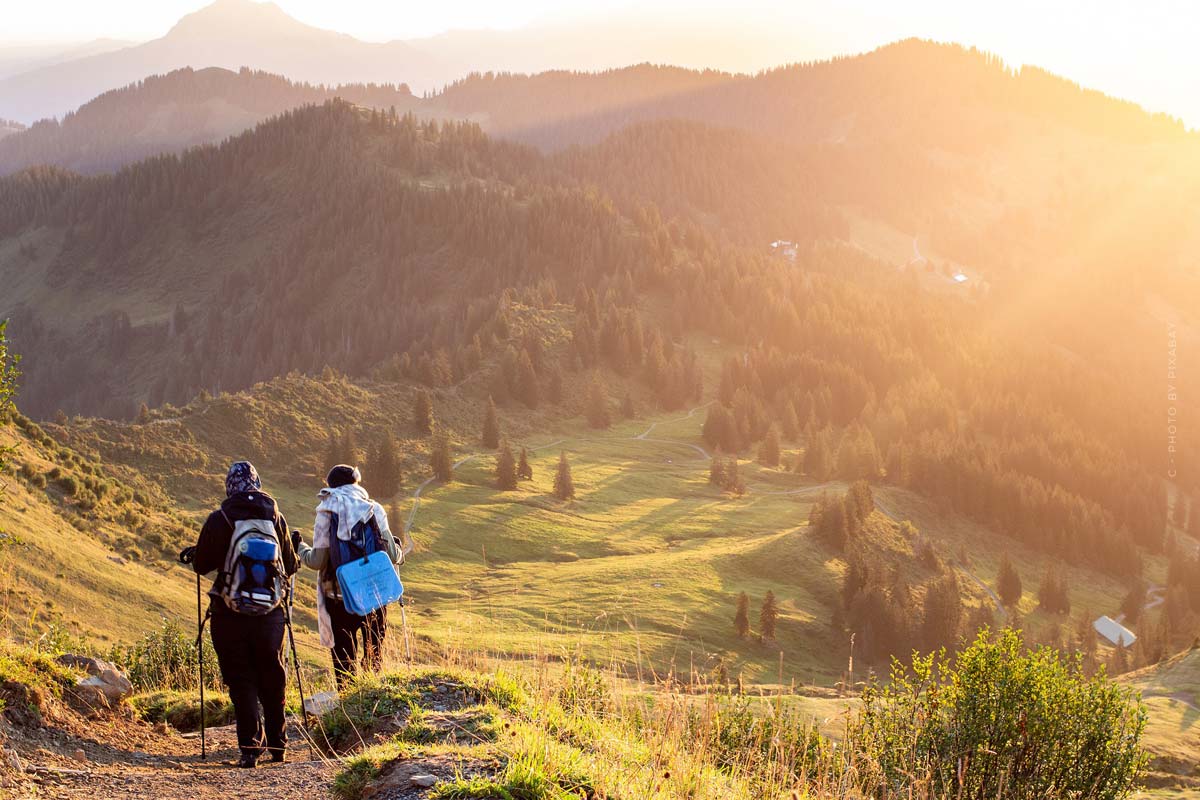 Arc'teryx: ski jackets, pants and accessories – outdoor clothes with style
Arc'teryx – Probably no brand had caused as much turmoil this year as the Arc'teryx brand. The outdoor hiking gear has become an absolute fashion symbol thanks to modern social media apps. Much like The North Face or Jack Wolfskin last decade, it seems now is the time for Arc'teryx. Arc'teryx, which has its roots in the wilderness of the Canadian coastal mountains, places great emphasis on precise development and production. Timeless quality and intuitive design result in unparalleled performance that meets the highest demands. Here are 9 facts you should know when talking about Arc'teryx. If you want to learn more about other brands, check out our brand guide.
Nine facts you should know about Arc'teryx
Arc'teryx was founded in 1989 by local climbers and is still a gathering place for like-minded people. Our Design Centre is like a beehive – an interactive think tank consisting of designers, material experts, tailors and product developers who know exactly what they want, what it should be used for and why it has to work.
Outdoor in Canada
Arc'teryx was founded in 1989 out of a climber's basement in British Columbia. We started with four sewing machines making unmatched climbing harnesses. In 1998, we entered the apparel world and launched Alpha SV, the most advanced alpine apparel on the market. A little known fact: the original company name was Rock Solid Manufacturing. It wasn't until 1991, when we entered the US market, that the name was changed to Arc'teryx Equipment.
Arc'teryx name origin
Arc'teryx is named after a 140 million year old creature, Archaeopteryx. He made an evolutionary leap forward to escape the horizontal world of dinosaurs and developed the feathers for flight. Our logo is the fossil of this creature. At Arc'teryx, our ultimate goal is to build the best product possible. Much like Archaeopteryx, which took an evolutionary leap forward, we don't focus on incremental progress, but on radically improving the status quo.
Arc'teryx brand approach
Arc'teryx is generally understood as the brand that makes the "Supreme System". First, that Arc'teryx sees itself first and foremost as a designer. Second, the playground Arc'teryx calls home is inspiring and offers a unique design process. With British Columbia's rugged landscape just minutes from the office, designers can design a product early in the week, have it built in the factory later, and test the piece in the mountains over the weekend. On Monday morning, when they're back in the office, they can critique the product, make changes and start the process all over again. Motivation always comes from practical experience, otherwise the design is flawed from the start. This is the Arc'teryx process that allows them to combine form and function into a single harmonious object.
The specifics of the brand
There are three reasons that make Arc'teryx special: Materials, Design and Construction. From the beginning, Arc'teryx's goal has been to make the best product possible and to make sure it lasts. That starts with sourcing the best possible materials. They build long-term partnerships that allow them to develop fabrics and materials that are superior and unique in the industry. When someone visits a Gore-Tex factory, Arc'teryx is unmissable and highly praised because of this process. I've already talked a little bit about our design process, but Arc'teryx really sees itself in line with modern design companies in its commitment to excellence and process, more than other apparel companies.
The great expansion
In 2016, Arc'teryx opened a 243,000-square-foot manufacturing facility in North Vancouver known as Arc'One. This makes Arc'teryx the only major apparel manufacturer in the industry to have its own factory. This allows it to make things that others simply can't. Arc'teryx even has its own machine shop and mad scientists in the design center who build or modify machines if designers want to construct a product in a way that just isn't possible with the machines currently available.
The uniqueness of Arc'teryx
The most legendary piece is probably the Vapor harness from 1991. It was the first climbing harness to be designed and constructed in three dimensions. Closely followed by the Alpha SV (which is still made in Vancouver today) and the Bora backpack.
Arc'teryx is in a constant process of innovation. Consumers interested in the latest technology can see and experience the brand's latest innovations at Yellow Wood.
Master of color composition
The significance of the color is stunning. When I started at Arc'teryx, it was impressive, and it still is. No one else in the industry handles color like we do. We have dedicated color specialists and merchandisers for each category, and when they put together a collection, color is treated like a technology. Color theory is a science, and whether a collection has complementary or analogous colors, the human eye recognizes and is attracted to a cohesive palette.
Arc'teryx for the environment – sustainability
One thing people often ask about is Arc'teryx and sustainability. Arc'teryx' social and environmental values drive us to action. They are committed to animal welfare, material stewardship, fair social and labor practices, and we engage with the community by reusing surplus products, donating gear, being involved in the community, and being active in the outdoor industry.
Frequently asked questions about Arc'teryx
Here you will find the most frequently asked questions on the Internet.
What is special about Arc'teryx?
For the reason why Arc'teryx is so special, there are a few key reasons. The seam sealing of the garments, is half that of others in the industry, making them more resistant to abrasion. The seams themselves have 16 stitches per inch, twice the industry average. Their lamination technologies are far ahead of all others.
Why is Arc'teryx so expensive?
Arcteryx uses digital die-cutting machines to cut fabric, which is more expensive than manual machines or companies whose employees cut fabric by hand. Hiring labor to design these jackets in Vancouver is also more expensive because the cost of living there is so high.
Where are Arc'teryx shoes produced?
Based in the wilderness of Canada's Coast Mountains, Arc'teryx is founded on the principle of obsessive, precision design and manufacturing. Our unique in-house manufacturing and design centers allow us to constantly evolve and build products the right way.
Fashion brands: list
Are you excited about Arc'teryx and want to get to know more brands? Then check out our fashion guide here and get to know the top fashion brands in the world. Extravagant haute couture. Sophisticated prêt-à-porter. Fine sportswear and innovative accessories. The world's most luxurious fashion brands delight millions of people and fashion lovers every year with their exquisite collections. They camp out in front of stores to snag limited edition specials, stand on the streets of Paris during the highly coveted Fashion Week, and sit wide-eyed in front of TVs to watch the latest and hippest runway shows. Here's the ultimate fashion brand guide.
https://cmmodels.com/wp-content/uploads/2022/01/arcteryx-wandern-outdoor-kleidung-mode-designer-berge-grass-sonnenuntergang-frau-mann.jpg
800
1200
Stephan
/wp-content/uploads/2023/01/cm-models-logo-web-agency-modelagentur-influencer-management.svg
Stephan
2022-01-03 17:00:36
2022-04-19 01:03:44
Arc'teryx: ski jackets, pants and accessories – outdoor clothes with style