Model agency: Model in St. Louis
St. Louis – You are looking for a model in St. Louis? Whether it's an exclusive photo shoot at the Gateway Arch or an extravagant commercial shoot on the Mississippi River – our model bookers have the right model for every project. New Face, Curvy Model, or Best Ager, just send us your request by e-mail or call us directly. Your personal contact person will get back to you.
Request & Contact
We are looking forward to your inquiry!
CM Models Agency and Management
Models for advertising: photo and video production
Models for fashion: fitting, showroom, fashion show
International Model Management (Abroad)
Rights of use, travel management, etc.
Model Scouting (discover)
Our contact persons: Contact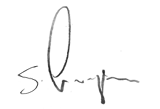 Stephan M. Czaja
Owner | CM Models
Book a Model in St. Louis
Our models are not only characterized by their good looks, but also by their reliability, discipline and ambition. The promotion of individual talents is also very important to us and so we always find the right look for each of your projects.
Lots of casting and jobs are here especially in Kansas City, Nashville and Oklahoma City,
Becoming a model in St. Louis
Becoming a model – The way is long. We give you as a model agency the opportunity to get the right contacts. What do we expect from you? Reliability, sense of responsibility, discipline, ambition and endurance. The work as a model is exhausting. Jet lags from all the travelling, blisters on your feet from the high heels, uncomfortable posing in sub-zero temperatures – that's a lot to ask of you.
Besides good looks and that 'certain something', your education is also a priority for us as an international model agency. Fluent English and very good communication skills are also expected from top models. Also: The better your grades, the more likely your teachers will let you go for one of your jobs.
We also promote individual talents. You have been doing a certain sport since childhood? You have acting lessons on the side or can dance? All this will help you later in your castings to land even bigger jobs.
Tip: How do you register your business? What is the difference between Haute Couture and Pret-A-Porter? And how will your model portfolio be structured? You should deal with these questions even before your application. For this you can use our free Model Guide – specially written by our Head Booker.