Model agency: Model in Kansas City
Kansas City – Fashion shows, commercials, photo shoots and campaigns, as an international model agency we rely on our cross-continental network and years of expertise. Let us convince you of our models. For us, CM is not only about business, but also about building a strong career. Our booking team can always be reached by email or phone. Once your request has reached us, your personal contact person will also get in touch with you directly.
Request & Contact
We are looking forward to your inquiry!
CM Models Agency and Management
Models for advertising: photo and video production
Models for fashion: fitting, showroom, fashion show
International Model Management (Abroad)
Rights of use, travel management, etc.
Model Scouting (discover)
Our contact persons: Contact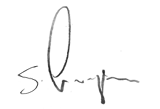 Stephan M. Czaja
Owner | CM Models
Book a Model in Kansas City
You are looking for a suitable model? With us, not only good looks are important, but also talent, ambition, perseverance and discipline. This applies not only to our models, but also to our management team.
Lots of casting and jobs are here especially in St Louis and Oklahoma City.
Become a model in Kansas City
Becoming a model – The fashion business is hard work and a real job! Most of our New Faces are cast at the age of 15. Our goal is that by the time you are in your early 20's you have already laid the foundation for your career. The longer you are with us, the higher your fees will be. Eventually you will get jobs where you earn as much in one day as others earn in a year.
Therefore, as an international model agency, your school education is also important to us. Independent work, fluent English, good communication skills, always knowing where you are in the world – these are the basics you learn at school.
Of course, discipline, ambition, adaptability and perseverance are just as important to us. Not only is the road to becoming an internationally recognized top model tough, but so are the long days on set.
The best thing to do is to read our model guide before you apply. It will help you to have an easier entry into the fashion world. After all, you should know the words model booker, close-up and sedcard and also the difference between Haute Couture & Pret-A-Porter.
Kansas City
The closest big city for casting and jobs is St Louis and Oklahoma City if you live in Kansas City.