Model agency: Model in Pittsburgh
Our model agency works next to advertising agencies with well-known brands and clients such as: Zalando, Buffalo, Telekom or Catrice. Castings for the best fashion designers and brands at Fashion Week and first class management with unique network, CM Models offers you. Our casting agency organizes for your team conceived your complete project: project planning, casting and placement of photo models, presenters and influencers.
Request & Contact
We are looking forward to your inquiry!
CM Models Agency and Management
Models for advertising: photo and video production
Models for fashion: fitting, showroom, fashion show
International Model Management (Abroad)
Rights of use, travel management, etc.
Model Scouting (discover)
Our contact persons: Contact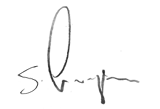 Stephan M. Czaja
Owner | CM Models
Book a Model in Pittsburgh
We always make sure for your team that they have special talents, such as experience in acting or dancing talent. Models impress with their individual talents. We can offer our clients a large casting pool of talent, the best chance to find the best candidate for your campaign production. Efficient project management saves you time, as many extensive communication channels are thereby eliminated between the individual team members of a media production planning. It is and always has been important to all clients to receive everything carefree from one source.
A lot of castings and jobs are here especially in New York.
Become a model in Pittsburgh
Become a model – To find the right model agency under is not so easy. Finally, you lay the foundation for your own career with the choice of the model agency. Therefore, it is important to have a renovated agency in the back, so that from the sedcard to the photographer bit to the first jobs and the later international build everything works. Good management means planning and organization, which is especially important for young models, especially when they start modeling.
The most important rule that every model has to follow, no matter if it is already big in the career or just at the beginning, is the own ambition! In addition to ambition, it is also important to have patience, because no one becomes a star overnight. No matter if it's about actors in Hollywood or high fashion models.
The path to becoming a model is long and costs you a lot of patience. Becoming a model means that you want to go on photo shoots, even if they last 9 or 10 hours and you have to present 30 different outfits, with facial expressions and gestures. The way from the first gosee in the model agency, getting into the networks of commercial photographers and advertising agencies, the first test shoots with renowned photographers, the first small jobs, feedback from the agency. The more castings and jobs you do, the better our clients and brands get to know you. This is how we build your career as a model step by step.
Pittsburgh
With our casting agency expertise, we can work with you to have the perfect cast for your project. With established agencies we can quickly provide the ideal candidates and proposals, call us. In TV, magazines, corporate films and commercials for high end brands we provide the perfect casting. Whether a casting for sophisticated commercials is pending, for fashion shows in your shopping mall or even the upcoming image photo campaign.
The closest big city for casting and jobs is New York if you live in Pittsburgh.