Models will be in Brooklyn
Book a model and become a model in Brooklyn – We'll keep your back, we invest in models on different levels, arrange jobs from good clients and plan flights, transfers from and to the airport, hotels and whole trips. CM Models offers targeted promotional management and casting for the biggest designers and brands at Fashion Week. Communication with photographers, complex arrangements for jobs worldwide or security and trust, all these are highly professional tasks, so you should always look for top ratings when choosing your model agency.
Request & Contact
We are looking forward to your inquiry!
CM Models Agency and Management
Models for advertising: photo and video production
Models for fashion: fitting, showroom, fashion show
International Model Management (Abroad)
Rights of use, travel management, etc.
Model Scouting (discover)
Our contact persons: Contact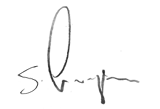 Stephan M. Czaja
Owner | CM Models
CM Models for clients and customers in Brooklyn
We make sure that your team has individual talents, as well as experience in acting or dancing skills. Through sports but also music you convince atCastings. Especially in media agencies, managers give absolute priority to efficient calculation. Our personal network of contacts, well organized project management and modern media make our agency the ideal partner for your agency. A management for individual needs.
Model: Poster and commercial
Proportions, weight, emotional strength and teenager: That's what you should bring along as a fashion model. The conditions on location, however, are slightly different for models, as well as for certain, few model castings. The bigger the agency for models, the smaller the permitted size differences. If you want to become a model in an agency, every centimeter counts.
women
Minimum dimensions for advertising and online shop shootings: 5′ 7.5" up to 5′ 9"
Body size for fashion: 5′ 9.5" to 5′ 10.5"
What minimum measurements should men models have a male model needs?
Measures for jobs in campaigns: 6′ 0" up to 6′ 1"
Dimensions for mode: 6′ 0.5" to 6′ 3"
Start in the elite: Model Management of CM
Really all top models in the world have a model agency.
your model agent organizes your career as a model
In order to get big jobs and campaigns later on, you should definitely apply directly to one of the big management companies. Agencies like us will not only get you good photographers who will definitely help you with the construction of your book and they will of course explain everything that is important for you to become a model. With a renowned model agency, many different doors are open to you, take your chance, apply today at CM. Be the little things and for example your first model book or the first job requests for well-known brands. Also new models, i.e. New Faces, have the opportunity to get to know foreign countries. Before you get the first dates for castings via e-mail, you need to get a photo folder. Constant training, coaching and changing tasks make New Faces even better from month to month. You want to apply? We just need two good photos of you.
Your agency for blogger relations
Snapchat, Pinterest, Youtube and TikTok: Many people ask themselves, how do we organize social media and influencer marketing successfully? If you go by the definition, an extremely large number of people see the postings of influencers. This increases the existing interest for fans but also for brands that like to show themselves with the new social media stars. Today, trends are no longer set by stars alone, influencers are the great idols of an entire generation. This target group is worth a lot for companies, because it has grown organically and can be determined really precisely already in the organisation of the campaign. If an influencer advertises products, this is called influencer marketing. So your offer can achieve a high presence.
Model now for the most popular fashion houses
Our managers will always find the best cast in Brooklyn for your sport shooting. Our casting agency organizes all relevant areas for your media project: placement, support, casting and the entire project management. CMCasting, our casting agency takes care of the casting process for your casting for Brooklyn clients and their projects: moderator or model. Thanks to our agency expertise, you will have the perfect casts and castings for your project. As an agency, our managers are always at your side as consultants, no matter if it is a casting for your fashion show, the upcoming photo shoot or video production.