Your model agency for the perfect booking
The Modeling Agency that connects models, with magazine, advertising agencies, designer and of course – you! CM Models handles the entire administrative burden that comes with model bookings for catwalks, commercials & co. We ensure that the job runs seamlessly, even in the most demanding projects. From behind the scenes to upfront on the catwalk, from fashion shows, campaigns to fashion shoots, we make sure that all runs well. We are where you are – Worldwide!
Our customers appreciate our professional models as well as our network. We represent models worldwide. Are you looking for models for your next advertising campaign? CM is your international model management partner for placements & model bookings. Read more about our model agency.
Model booking by experts
✓ read in Spanish: CM Models
✓ via office@cmmodels.com
✓ via +49 (0) 221 16 53 23 70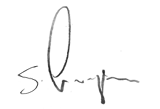 Hello Spain! Our Model Agency cares about your interests and needs! For placements or bookings for branding, image, fashion and advertising campaigns in North America and worldwide – take a look! See all our female models and male models.
Spain – Country of the sun, the waves, the beaches
Spain is one of the most popular destinations. Spain lures with its extensive beaches, idyllic coasts and quirligen towns numerous keen travellers into the country. On the Canary islands as well as on the mainland Spain offers countless places of interest. Started near Madrid over Barcelona to down to Seville the nicest towns with its highlights wait in Spain to be explored by you. You can spend a marvellous holiday at the seaside to Costa Brava, which Costa Blanca or Costa del Sol. The islands of the Balearic Islands and the Canaries are varied, they offer numerous activities of the water sport up to mountain hikes. Beside the capital of Madrid Barcelona and Seville with its many places of interest are also valid as attractive destinations for town tourist. The capital of Madrid lures with places of interest like the king's palace Palacio Real, to the Paseo de Prado and the Plaza de la Puerto. Also Barcelona has to offer with the Sagrada Família, the park Güell, to the Ramblas and the Olympic stadium an amount. Read more about our model agency and find a model for your campaign! We would love to help you.
Model booking – Advertising, fashion, shows and editorial for magazines
Through our way of doing business you are always perfectly positioned and stress free on set. We have professionals for all your model booking and casting inquiries. Whether in media productions for fashion, advertising, business, fashion shows or TV – Our model index provides the best selected personalities and look for your individual needs. We have a variety of models ranging from active, classic to sports models. Get in touch with us – Model Booking
Sight seeing in Spain
Sagrada Família
At your Barcelona visit you definitively have to visit the Sagrada Familia. With the entry into the church house the breath stays away for the moment
Mezquita de Córdoba
Impressive building. First a mosque, now a cathedral. This former main mosque with approx. 23,000 m ² size and 900 columns is an absolute climax.
Alhambra
Alhambra is a meaning place of interest of Spain that it is visited around in the year extremely well not to say: Completely. UNESCO-world cultural heritage, rightly
Casa Batlló
This building created by Antonio Gaudi is worthwhile. Gaudi stamped the Catalan art nouveau like no one else. Just the Casa Battlo is a firework and displays his crazy ideas. No straight space, no corners and if one on top of that thinks that he has altered a finished house thus.
Plaza de España
Another highlight in Seville. The space is an architectural jewel and offers a lot to look. The matching Parque de Maria Luisa is as wonderful and invites to a comfortable walk!
Have a look at our model agency and find the perfect model for your campaign. We want to help you.
More about Spanish fashion cities
International model management