Model agency: Model in Dortmund
Welcome to Düsseldorf! Our model agency is also Düsseldorf the perfect contact for models! Whether for events in the Signal Iduna Park , between the Florianturm of the fashion industry or in showrooms with Fitting Model in Dortmund. Many young girls and of course guys ask themselves in Dortmund first of all, "How to become a model?" What is the best way to start, what is the process and how to proceed step by step, so that you get a good model portfolio?
â Booking Team: office@cmmodels.com
✓ Models for campaigns and shootings
✓ Fashion show, fittings and castings
✓ International Model Placement
✓ New Faces and Scouting
✓ 24/7 Booker in Support
✓ Quick selection
â Contact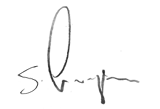 Stephan M. Czaja & Team
CM Models Owner
Book a model in Dortmund
Our model index leads selected and talented models from the fashion metropolis. Personally scouted or discovered on castings – find your perfect model with CM. Punctuality. Ambition. Motivation. Quality features that our clients appreciate in our cooperation. Even with special requests, like Curvy Models, Fitness and Tattoo Models, we can provide you with a good selection. Our focus is fixed! Fashion is our home, as is advertising. We have specialized in our model selection process to filter out the best talents in advance.
Many castings and jobs are here especially in Cologne.
Become a model in Dortmund
Become a model – The modeling industry, like any profession, has certain requirements for applicants. For a model that would like to apply at a model agency in Dortmund this already starts with the age. The ideal starting age to work professionally as a model is between 16 and 20 years. Younger models are subject to the protection of minors and are therefore only allowed to pursue the profession in very narrow limits, which can not be combined with all orders. Important is as New Face above all the body size. Then you send your model application to a good model agency, usually via an online form with the most important data and measurements. Photos you make quite simply with the smartphone, in daylight. If the agency scout likes your photos, you get an invitation to the casting in the model agency, for a personal introduction. After the appointment it is decided whether you get a model contract or not.
Dortmund Walk Through / City
The next big city for castings and jobs is Cologne if you live in Dortmund.