Model agency: Model in New Orleans
New Orleans – Known for its vibrant nightlife, the many culinary specialties and unique music scene, New Orleans is considered one of the cultural capitals of America! Whether it's a photo shoot, fashion show, campaign or commercial – we help you with the arrangement, booking and planning! Benefit from our cross-continental network, international expertise and our exclusive selection of agency models.
Request & Contact
We are looking forward to your inquiry!
CM Models Agency and Management
Models for advertising: photo and video production
Models for fashion: fitting, showroom, fashion show
International Model Management (Abroad)
Rights of use, travel management, etc.
Model Scouting (discover)
Our contact persons: Contact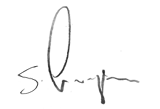 Stephan M. Czaja
Owner | CM Models
Model booking in New Orleans
You are looking for a model in New Orleans? Looking for the perfect Berlin model for your production, we not only have the right pool and network, but also the service and a friendly smile!
Calculation of rights of use, careful selection of the right talent, solution-oriented approaches and individual wishes from the customer, our internationally experienced booking team knows all this excellently. After all, at CM not only the model is in the foreground, but also the customer service.
A lot of castings and jobs are here especially in Miami.
Model agency
Model Agency – No matter which production or which fashion show, we will find your model! From European metropolises such as Berlin and Paris to Los Angeles and New York in the USA and Shanghai – we came into contact with international modeling early on.
Thus, we not only draw on our international and long-standing expertise, but also on our network, which in the meantime enables us to cooperate with agencies worldwide.
Professionalism is not only important to us in front of the camera, but also behind the scenes. Complex contracts, long days on set, spontaneous travel planning and buyouts – for us, it's not just our models that are in the foreground, but also the client's business. We know how much time, money and planning goes into organizing fashion shows, photo shoots & co., so smooth cooperation and very good communication with our clients is important to us.
Not only our experienced and dynamic booking team shines through discipline, ambition and perseverance. Also our models – from New Face to Best Ager – international model careers are born at CM.
Once a model is under contract with us, not only test shoots are scheduled, but also individual model coaching sessions as needed. Thus, our talents also convince through reliability, a trained sense of body, expressiveness and changeability. A day on the set is time and cost intensive, therefore punctuality is also very important to us. So if you decide for one of our models you can not only count on a serious management, but also with first-class results!
New Orleans: City
The closest big city for casting and jobs is Miami if you live in New Orleans.