TikTok: 33 Ideas & Video Tips for Fashion Businesses
TikTok: 33 Video Tips – If you're a fashion business looking to establish a presence on TikTok, there are a few things to keep in mind. In this interview with TikTok experts from a social media agency, we give you tips and recommendations for frequency and the best times to post on TikTok. We've also compiled a list of 33 ideas for fashion videos on TikTok that might be popular with users. From showcasing your latest collection to sustainability topics and accessory tutorials, there are plenty of creative ways to succeed on the platform. Read on to learn more!
Little tips for everyday marketing! An interview with the TikTok Pros from our social media agency.
How often should you post?
As a fashion company, how often should you post on TikTok so that you don't do too much but also don't do too little?
The frequency of publishing content on TikTok depends on several factors, such as the size of the company, the target audience, and the available resource budget. However, there are some general guidelines you can consider:
Stay consistent – Step 1
Make sure you post regularly on TikTok to keep your followers engaged and attract new users
Find the right rhythm – Step 2
Depending on your target audience and brand image, it may make sense to post 2-3 times a week or even daily. On the other hand, posting too often can cause users to turn away from your brand
Quality before quantity – Step 3
It's more important to post quality content than to just post something quickly to get posting frequency. It's better to post less, but higher quality content
Observe the reactions – Step 4
Monitor your followers' reactions to your content and adjust your posting frequency accordingly. For example, if you notice that your followers are responding to certain types of content, you should post it more frequently
Overall, I recommend starting with 2-3 posts per week and then monitoring your followers' reactions. If you notice that your followers want more or less content, you should adjust your posting frequency accordingly. The important thing is to stay consistent and post quality content.
On which days and times?
Are there certain times / days that are particularly good for reaching people interested in fashion?
Yes, there are certain times and days when you're more likely to reach more fashion-interested people on TikTok. Here are some general recommendations:
Poste during the week
Weekdays such as Monday through Friday tend to be better than weekends, as many users use their social media during work or free time on weekdays
Poste during the evening hours
TikTok users are usually online in the evening or after work. So a good time would be between 6 and 10 p.m.
Use regional time zones
If your business is international, you should take into account that users live in different time zones. So try to schedule your posts to reach users in different regions.
Observe the reactions
Monitor your followers' reactions to your content and the times they are most active. Adjust your posting times accordingly. Many people forget this in their daily work, you post something and forget about it. You should respond to every reaction.
However, it's important to note that it's not just the time of day that matters, but also the quality of your content. Make sure your videos are interesting and engaging so that users will share and recommend them.
33 Video Tips! Fashion on TikTok
Perfect segue for our actual question for you and you guys! Can you give me 33 video tips for fashion companies who want to post on TikTok.
Sure. Here are some ideas and tips that might be popular with users:
Show off your latest collection in a creative and engaging video
Make a time-lapse video of the creation of a garment from start to finish
Add music that matches your brand image to create a fun and engaging video
Make a montage of different outfit combinations to give users inspiration
Show your products in action, for example in a catwalk video
Take part in TikTok challenges that revolve around fashion and beauty
Give tips and tricks for styling outfits
Use text overlays to share important information about your company or products
Make a video in which you show how to wear a specific piece of clothing, such as a scarf or jacket
Show how your products are made and make sure users can understand the process
Show your products in different situations, e.g. on the beach or in the city
Show users how to repair their clothes
Use hashtags to organize your posts and get more reach
Create a tutorial video where you show how to wear a certain makeup or hairstyle with an outfit
Show users how to wear different accessories, such as hats or jewelry
Half done! What else can we recommend good? For example:
Share your favorite brands or products in a video and explain why you like them
Make a video about your employees and show the face behind the company
Show how you recycle or reuse garments
Create a video about the history of your business and how it came to be
Make a video about the latest trends and how to wear them
Share Your Favorite Fashion Quotes or Sayings
Make a video about upcycling clothes to make them into something new
Use stop motion to show your products in action
Show users how to properly wash and care for their clothes
Make a video about how to combine a certain type of clothing, for example, a blazer with jeans
Share a list of must-have products for any season or occasion
Make a video about how to wear a certain color, e.g. black or red
Create a video about your favorite looks of the season
Show users how to properly store and organize their clothes
Make a video about how to combine different patterns, for example, stripes and checks
Make a video about the importance of sustainable fashion and how your business contributes to it
Show users how to make a particular accessory themselves, for example, a bag or a scarf
Create a video that shows behind the scenes of your brand and how the products are made
Mega, thank you so much for all the input!
Creator & Influencer Cooperation: 22 Tips
Learn here why working with influencers can be so valuable for fashion companies and how they can benefit from increasing reach, credibility, targeting, increasing sales, improving brand image, being cost-effective and increasing online presence. In addition, you'll get 22 creative tips for videos in which content creators incorporate fashion and brand to promote their products on TikTok, Instagram, YouTube & more. Whether it's outfit options, accessories, must-have products or the right colors, these tips will help you create an interesting and engaging marketing campaign and showcase your products to a wider audience.
Creator & Influencer Cooperation: 22 Tips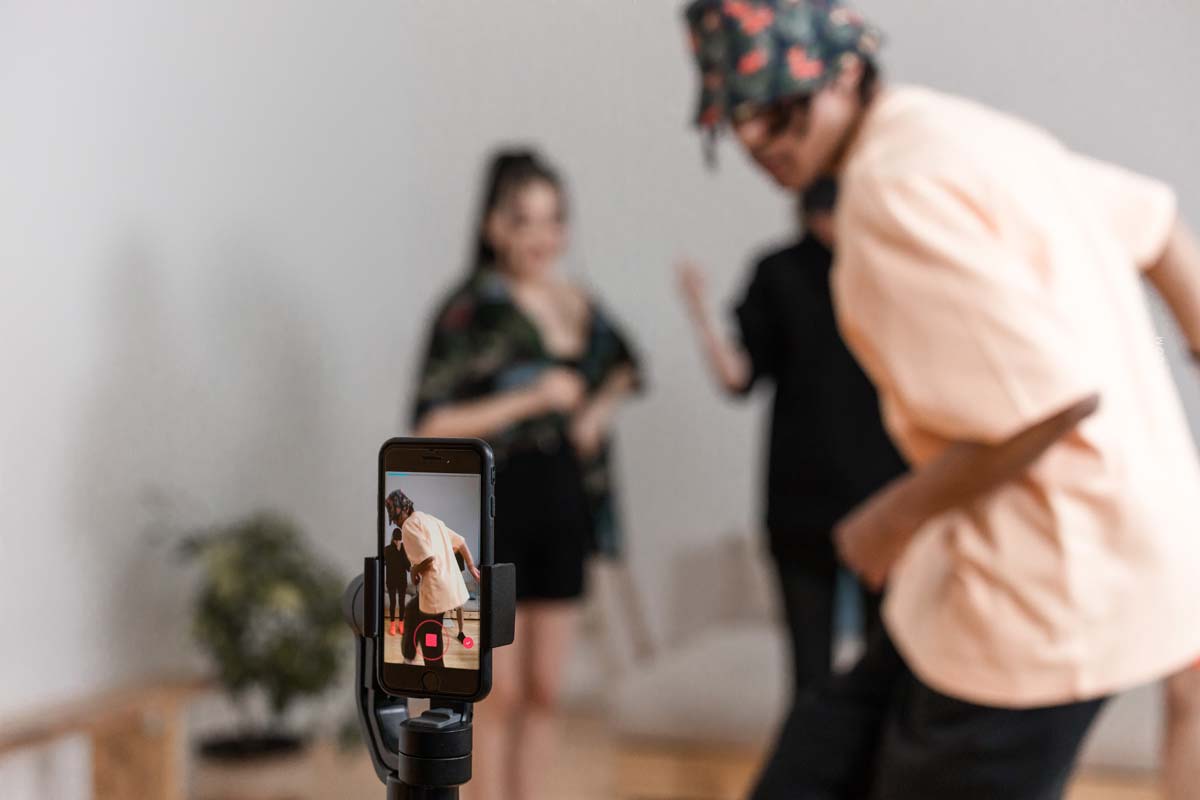 TikTok! How to!
Social Media One and our digital marketing unit: social media meets performance. Find out more here:
https://cmmodels.com/wp-content/uploads/2023/03/tiktok-marketing-tips-by-expert-content-video-timing-day.jpg
800
1200
C_kinski
/wp-content/uploads/2023/01/cm-models-logo-web-agency-modelagentur-influencer-management.svg
C_kinski
2023-03-27 15:30:55
2023-03-27 15:30:55
TikTok: 33 Ideas & Video Tips for Fashion Businesses