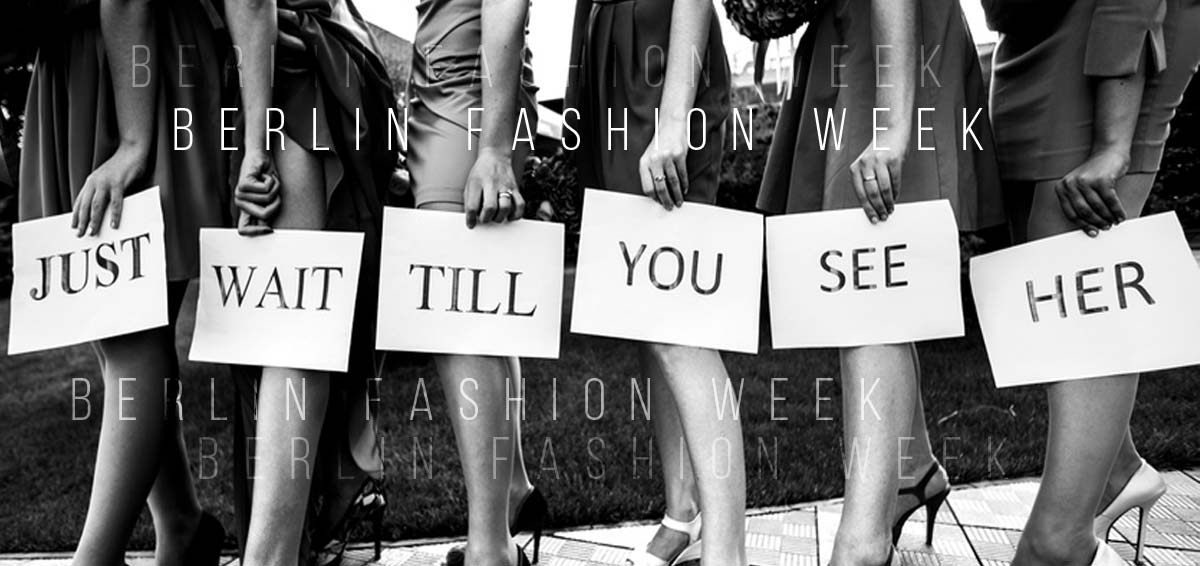 Modeling in Berlin! First castings, jobs and travels in the capital city
Welcome to Berlin! The "place to be" for models and those who want to become models. In the capital not only the international celebrities gather for the mega-events. German and international politics, the media and of course trends, magazines and fashion from all over the world and from all cultures meet here! As a model in Berlin, you have the very best chances to get your hands on big jobs and advertising campaigns. There are many casting events here, not only for national campaigns that are broadcast on German television or in the social media, but also for worldwide campaigns that you will see in different countries around the world. Achieving such jobs is the absolute goal for up-and-coming models when it comes to making their dream come true, so that they can make a living from modeling. Just as influencers and bloggers work long hours for their own careers, you have to do it in a modeling agency. Nevertheless, it remains to be said: In Berlin you have a big advantage, in the capital they all come together in the end. One of the biggest fashion events also takes place in Berlin, where many famous designers come to show their collections. As a model you then present the fashion at a fashion show or at one of the numerous fashion fairs. This is a good start for you as a model, because if you can convince yourself, you can also get follow-up bookings at Fashion Week.
Model casting: New dates!
We hold live castings several times a year! You can find new dates here: Casting dates. You don't want to miss an update on castings? Follow us: Model Agency Youtube!
News! Next Model Casting Berlin 26.04.
Casting Berlin! On 26.04. it's time again and we are looking for new talents in the capital! Read more about the new Model Casting Berlin.
Models "Place to be": Berlin Mitte
Berlin is not only an interesting place for models because of its diverse customers from the media and TV industry. The city has much more to offer! In Berlin Mitte alone, there are thousands of stories every day between Kreuzberg and Moabit that could be told. In Berlin it is sometimes best to be a model. You can relax with friends in a restaurant or experience cultural events in Berlin, from small concerts to art exhibitions to major Berlin events. This means that you are not only caught up in your work, but can also manage your private life and friends very well. Because as a model you will have little time sooner or later. Therefore it is important for you to maintain social contacts and friends. Your career, especially as a student, should not be the first priority. Serious model agencies in Berlin make sure that you get good marks and that the teachers are satisfied with your performance.
If you move to Berlin as a model, you may feel a little lost in the beginning. Several million people, plus Berlin's very own charm, tens of thousands of streets and hundreds of lines, from buses to subways. It can take a while before you can get your bearings in Berlin, for example if you come from the country. It's worth it! Because as I said, there are thousands of stories in Berlin!
Fashion show, showroom and fashion designer in Berlin
In Berlin-Mitte there are many fashion dealers on some streets. Boutique & Showroom you will find especially here in the city between Zoo and Alexander Platz. Here fashion designers present their new collections when buyers from big fashion houses and chains come by for the new order. Showrooms are usually quite unspectacular, especially when you think of the big shows of the star designers at Fashion Week. Showrooms in Berlin are simple, like everyone else. Here you introduce fashion to an exclusive and select, very small audience. Usually there are only a few people, maybe three or four. You're often alone with the fashion designers or someone from marketing or sales. Little by little you introduce the different parts of the new collection to the customers, show them different materials or cuts and also show them details. After that, not a single sample is sold, but often a few thousand or ten thousand pieces. That's why your job as a model is very important for the designer and the whole brand. Some haute couture labels even have their own events to present their collections. Every year, just in time for the spring, summer, autumn and winter seasons.
The big fashion shows are a little different. In Berlin, the absolute highlight is the Hightlight? The Fashion Week, of course. There is not only the main event at Berlin Fashion Week, but also many side events, which are often even more exclusive than the chance at Mainstage. Models are not just wanted at castings a few days in advance, but are booked weeks or months in advance by the star designers. These include shows by Michael Michalsky and Harald Glööckler. Guido Maria Kretschmar also presents his latest masterpieces here, but on the Main Stage. This shows that Fashion Week is a "must have" for Berlin models.
Fashion show for the Fashion Week
Maybe you remember the famous sentence by Mr. Frank Sinatra from the famous song "New York": "If you can make it there you can make it everywhere". This means that a fashion show is always the same! Usually there is a casting in advance, where hundreds of models come to present their model portfolio in a super short show. Then the designers select their preferred models and contact the respective model agencies with a request for an option. You will then get a concrete Fitting date, if necessary also a date for Final Rehearsal, shortly before the big fashion show. As a model you have to keep all two or three dates free. During the fitting, the garments are first tested on you, so you can still make corrections, for example if the fabric does not fit perfectly due to a few centimeters too much. Light, reflections, all these details play an important role for the designers during the presentation of the collection. During the fitting we are also given the first immediate information about the show. In the case of large choreographies, there is often a final rehearsal, or in German, the large dress rehearsal. Here the choreographer, the models and the designer come together to rehearse the show again, so that all models are in time and nothing can go wrong anymore.
Then the big show and the hectic comes towards you. Not only the designer and the event team are there, media representatives, editors of magazines, stylists and make-up artists are there to prepare the models for the catwalk every second. As a model you don't have much time between each fly. With some models the Berlin muzzle gets through quickly. Especially when things get stressful and over fifteen models with assistants and make-up artists have only a few minutes for each individual outfit. If you hold out here, you can make it far in your modeling career.
Photo shoots and campaigns in Berlin
Fortunately, a main job doesn't consist of shows! Most of the time you'll be working as a model by doing photo shoots. Photo shoots are so often needed. Just think of the different advertising agencies of designers, but also other companies. The food industry, banks or insurance companies. That's why models are often booked for photo shootings. Of course, there are many interesting locations in Berlin and local photographers know how to stage a model at a certain location. Advertising agencies and companies like to rely on Berlin production when it comes to high-quality media. With its multicultural influences and ideas, Berlin has always stood for creative work. As a model, you have a great chance of getting a good photo shoot in the capital. Occasionally you have to go to castings, but very often you will get your booking directly. A direct booking is advantageous, because the customer will book you directly from your photos. So you don't have to come to an extra appointment to see if you fit at all. You get directly a shooting date, the location and your fee for the job.
We as a model agency are happy about every new Berlin talent who has the courage to send us his photos. Simple photos with a mobile phone are enough for us. Just make sure that you take the photos in daylight and that we have a portrait and a full body photo of you. If you want to try it, apply now in our agency as Model in Berlin.
This commercial for example was cast in Berlin!
Shopping tips and insiders for Berlin Mitte
By the way… Shopping in Berlin? Here you will find the best tips and insiders!
More about Berlin? In our Model Blog you can find many more articles about the capital:
https://cmmodels.com/wp-content/uploads/2016/12/berlin-modelagentur-fashion-week-castings-2017-shows-designer-trends-models-mode-messe-modewoche.jpg
566
1200
Laura
/wp-content/uploads/2023/01/cm-models-logo-web-agency-modelagentur-influencer-management.svg
Laura
2019-08-22 10:34:29
2022-04-18 21:44:57
Modeling in Berlin! First castings, jobs and travels in the capital city