Model Management / Marketing – Full Time, Cologne – Model Agency m/f/*
Model Manager (m/f/d) – You have already completed a commercial training? You want to start as a career changer in a model agency? You have already worked in a model agency and are looking for a new job? Perfect! Whether you gained your office experience in a bank, with real estate or in another industry, apply now for our full-time position as Model Manager*in.
Tasks: Office & much more!
Before we get to the application form, first a look at the job duties. The tasks in a model agency consist of two parts.
Office management: customers, models and communication
Part 1: Office management – The normal office management, from the first offer to a possible payment reminder, accounting and personnel management. You already know all about that! Ideally, you have already completed vocational training or a degree. Especially for graduates of the International School of Management (ISM), Hochschule Fresenius and the University of Cologne, it's not far from the seminar room to the office. After all, our office is centrally located, opposite the Mediapark with a view of the lake and Cologne Cathedral.
Model agency: photographers, castings and travels
Part 2: Model agency – Here come then also still the special tasks in a model agency in addition. For example, the cooperation with photographers, for the construction of the portfolios. Likewise, the communication with models and customers, from casting to jobs, to the entire billing. Of course, travel management, sometimes events and of course constantly marketing, especially in our agency.
Among other things, you will learn a lot in content marketing, which in turn ensures high placement in search engines. If you are thinking about a long-term career, international would also be an area that will be part of your tasks. "International" means communication with other agencies, but also partial contact with our online magazine. In addition, after some time you would also help with our social media presence, from Instagram to TikTok. In addition, there will be some stays abroad, such as London, Paris, Milan.
It's not a traditional office job, it's International Model Management.
Welcome to CM!
Your tasks at CM Models
Your tasks in the model agency summarized:
Basics model agency and model management
Basics marketing and outreach
Commercial processes, quotation preparation to accounting
Cooperation with photographers and magazines (editorial)
Model selection, scouting and casting
Agency visits from models and clients
Customer management and communication
Jobs and travel management
International model management (New York, London, Paris, Milan ,…)
Requirements
The most important thing for us is that you have the right qualifications. But it is also important that we teach you a lot! More about that in a moment, after the requirements and the application form.
Completed training or studies
Independent, committed and motivated
Safe working on the computer, e.g. e-mails
10-finger typing
German or English very good in word and writing
Communicative
Application – Contact
Please send us only a cover letter + resume as PDF. We do not need any certificates or degrees.
Enter contact details
Upload cover letter + resume
Submit
What we're gonna teach you
Of course, no matter how good your business education was, you can not know all the aspects that are important in a model agency. Which tasks belong to it, you have already learned above.
That's why we're still teaching you here, of course! This includes, for example, working in Photoshop, that is, with image editing software, as well as working in video editing programs, for example, for YouTube and social media marketing.
We don't want you to be a specialist, we want you to be a generalist!
So you will be the competent contact person for our customers, but also for our models and our team for all questions.
Marketing & Brand Building
Photoshop, image editing for web
Video editing after shootings
International customers, partners and communication
Fashion is a big part of it, but so is all other areas of advertising.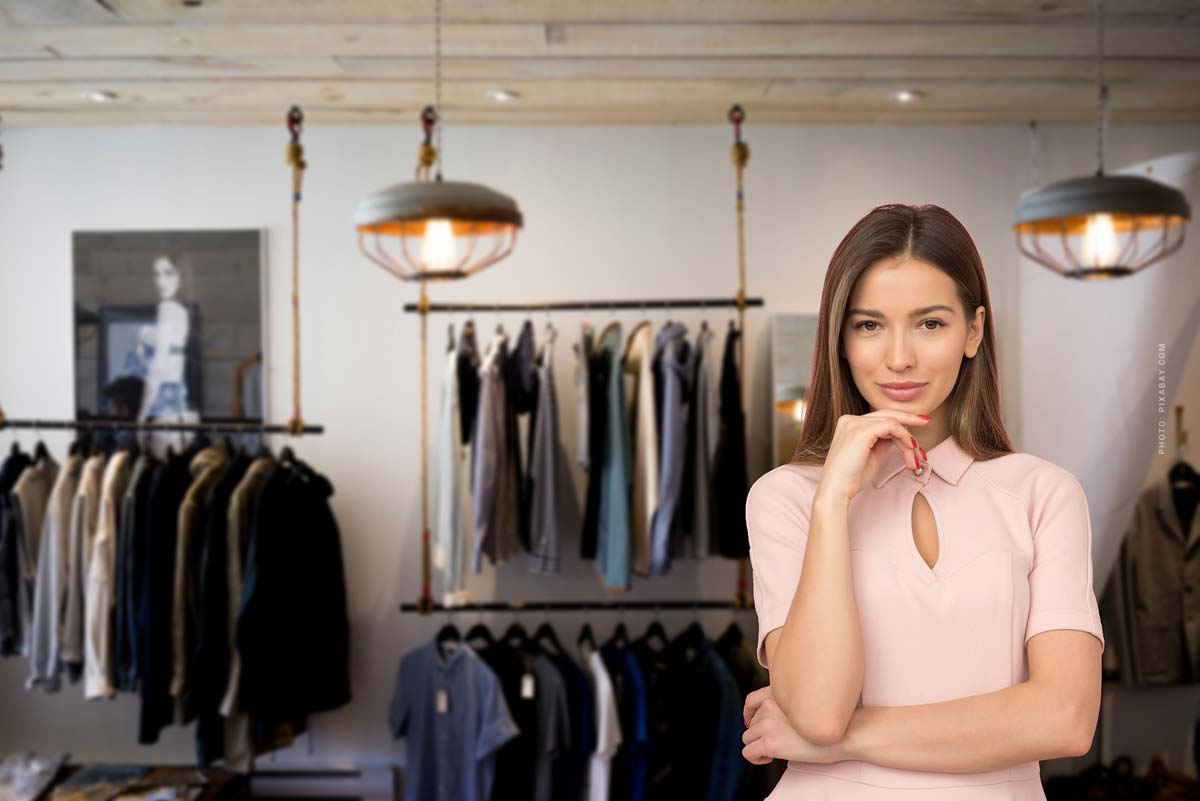 In an international model agency you learn so much more than the pure administration of jobs. Here it's about much more: international clients, models, but also partners with whom you are in daily communication. Your projects will become more challenging every year and after about 3 or 4 years you will have understood the flow of a model agency.
Why three or four years? Until you can discover a model, that is, know what's important, have built up this model, school is over, the first time Paris, Milan, New York, all this takes time and costs time. Accordingly, you understand the "flow" only after a few years, when you have made all the experiences yourself.
Sounds exciting? Send us your application!
Model agency as a career changer: Internships
If you don't have a sound knowledge of management, through vocational training or studies at college and/or university, you can still make it to International Model Manager!
Check out our Model Manager Internship, where they teach you the basics in 6 months. So if you have already gained practical experience in an office, you can enter via the six-month internship and if your performance is right, a subsequent full-time employment is possible!
Read more about our career entry here:
https://cmmodels.com/wp-content/uploads/2021/07/modelagentur-job-vollzeit-international-model-manager-frau-notebook-cafe-reisen-planung-casting-mailand.jpg
799
1200
C_kinski
/wp-content/uploads/2023/01/cm-models-logo-web-agency-modelagentur-influencer-management.svg
C_kinski
2021-07-04 19:02:33
2022-04-18 23:10:09
Model Management / Marketing – Full Time, Cologne – Model Agency m/f/*