Model agency: Become a model & book in Stuttgart
In the city of Stuttgart, one can quickly forget clichés that are strongly attached to the Swabians. Because Stuttgart fashion is by no means boring and conservative; on the contrary, it is fresh and cheeky. Stuttgart is the pulsating heart of an entire region, as can be seen during events such as the Long Shopping Night in Stuttgart. The model agency for fashion, magazines, commercials & more. With an uncomplicated model booking service for best results.
Our model agency CM Models, based in the TV capital Cologne, is positioned throughout Germany. With the ICE we are in a few hours with our model agents in southern Germany locally. We rely on friendly contacts, strong models and clear model management, booking and casting. Let our models convince you. Especially in media agencies, smart agency structures appreciate CM. One agency, everything from one source. Our network of contacts in Stuttgart and throughout Germany helps you as an advertising agency to promise reliable project management. Give us a call!
✓ Contact us: office@cmmodels.com
✓ Models for campaigns and shoots
✓ Fashion show, fittings and castings
✓ International model placement
✓ New faces and scouting
✓ 24/7 booker support
✓ Fast selection
✓ Contact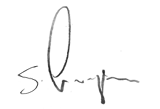 Stephan M. Czaja
CM Models owner
You want to become a model and you don't have the right advice? CM Models helps you to build your sedcard, serious jobs and takes you into the world of models.
Become a model in Stuttgart
Apply now as a model with CM Models. For jobs in commercials, fashion and magazines. Send us now your Polaroids with current measurements, we are looking forward to your application!
Become a model: Commitment and self-confidence
Young models are initially inexperienced in the world of modeling and need certain instructions in order to be able to work internationally. In addition to gosees, castings and jobs, other important factors also count. Waiting times and working hours are an important part of this industry.
Therefore, the work attitude and punctuality of a model is extremely important, in agencies to points. Since the young girls or male models are only a part of a whole team, it is necessary to write back one's own ego and very quickly show a professional attitude to work in order to be really successful as a model.
Step by Step: How to become a model?
As a New Face in our modeling agency, you will be carefully introduced to the world of modeling. Motivation and ambition are trained and we get to know each other. Especially for young models it is important to have a serious model management in the back. They will not only give you first contacts to good photographers who will help you to build up your model portfolio, they will also show you the first steps. Its the little things like your first business registration or your first catwalk coaching. With a serious model management, you will find the way into the industry much easier. Here you also have the chance to travel later and discover the world. Especially for young models there is the chance to get to know foreign countries. With the contacts in a good management, the way is always open for you.
Good agencies invest in you and your career. With test shoots from the top photographer for your model portfolio and in video productions for Instagram, Online Sedcards and Youtube. Customers can see you in different facets.
CM Models Talents
Here you have an insight into the card index of our models and influencers:
The Media Agency for Fashion and Castings
Fixed selection and good options are a matter of course with our casting agency for models for your shooting. Our managers always scout the best cast in Stuttgart for your photo shoot. Model, presenter or actor, your casting agency plans and organizes everything for your company. We provide serious mediation of models and moderators in online shops, commercials on TV and image films for companies. We take care of your entire project in Stuttgart: research, casting, mediation and support. Your complete satisfaction is our credo. Your casting agency for media campaigns and fashion photo shootings in NRW will find the perfect candidates. Our Modelcasting agency provides a Germany-far, constantly growing, Scoutingnetzwerk for Stuttgart, Munich, Cologne and Hamburg we are as a project manager as partner and advisor at the side of your team, all the same whether a Casting for cinema productions is lining up, advertising film shoots or your next advertising campaign in Germany. With experience and know-how from many years in the production of exclusive photo series with established partner agencies, we can quickly find the ideal candidates and proposals.
Become a model – fashion, advertising and magazines
In addition to the physical prerequisites for models such as measurements, the mental prerequisites and the character of a model also count. A model must always prove strength, discipline and endurance. Jobs are often exhausting and time-consuming. Tiredness or stress must not be noticeable in a good model. Motivation and ambition distinguish an experienced model for customers and model agencies. Agencies and customers like to re-book models with these qualities.
Recurring bookings are very important for you as a model and model agency. In addition, a healthy self-confidence and the changeability of a model are decisive selection criteria. As a model you will compete in castings for jobs with twenty, fifty or a hundred models. For e-castings there will be more than one hundred models. If you are diligent and make it to the fashion capitals of Europe, America and Asia, you will be sent from casting to casting every day. If everything goes well, from fashion show to fashion show and from photo shoot to photo shoot. This requires a lot of self-confidence and energy from you! From this total package of measures, appearance, motivation and ambition the charisma of a model is formed.
Minimum size: dimensions and weight
Women
Body size for Fashion: 176 – 180cm / International
Body size for advertising: 172 – 181cm / Germany
Slim figure, usually long hair
Men
Body size for Fashion: 186 – 190cm / International
Body size for advertising: 184 – 194cm / Germany
Slim or slightly sporty figure
Model application: cover letter and photos
At CM Models you can apply online. We are looking forward to a short introduction and the most important information about you.
This includes your name, age, place of residence and photos where we can recognize you and your body.
Polaroids for Models – Quick, clean photos
At some agencies even simple Polaroid pictures are sufficient for the application. You can do this yourself or get support from a friend or family member. Polaroids are clean pictures that show your body and face in different facets and give the agency a first impression of you. Polaroids show you in front of a white wall, a good exposure, without make-up, in plain, tight-fitting clothes (skinny jeans or leggings & simple top or T-shirt) and with women preferably in high shoes. One picture should be taken of you in your underwear, on one picture you should laugh, on the other you should look into the camera without expression. Important: No big posing! The pictures should be simple and natural. More about the perfect model Polaroids.
Scouting – Models in Stuttgart
We manage the booking, we try to make bookings for our models. Our model agency also plans extensive model castings for our partners. We manage booking requests, castings but also the organisation of photo sets and advertising campaigns. Whether special or casual, we organize shootings and castings for specific model requests. In order to find convincing models for inquiries and jobs, we go however also completely new ways. We actively search the web for Newfaces to be able to view an even larger spectrum of models. Our scouts are experts with extensive networks in Stuttgart and throughout Germany. In this way we can always achieve the best results for campaign shootings.
Model Coaching with CM Models
CM Models offers exclusive coachings where young models are trained in gesture/mimic, posing, acting and catwalk. Long-term models and professional trainers are very precise and know how the model world works. You, too, can ask questions on such days and broaden your horizons within a few hours.
Multi Talents – Also for international advertising productions
You shoot commercials as a model not only for the German market, often the commercials are also published in other countries all over the world.
What are influencers and what is influencer marketing?
Influencer marketing in Stuttgart – with the digital marketing of new ideas and products in the Influencer marketing it concerns superficially to win advocates. To win bloggers, on Facebook or Instagram, who are in demand as persons for marketing-relevant topics, for themselves and their own Stuttgart brand. Influencers, for example, have a strong influence on the assessment and also on the evaluation of brands and companies. Because of their high reach and high social standing in social media such as Facebook and Youtube, influencers are 'worth their weight in gold' in the new age. An influencer is always a person who has created a real name for himself through high competence with fans, whether Facebook or Youtube. We work daily to improve our influencer campaigns, together with our Social Media Agency. Read more about our Influencer here.
Modeling in Stuttgart
Our Model Guide helps you to have an easier entry into the world of fashion. Here you will find many articles, handwritten to the topic "Become a model". Here you will learn the first basics, for example how to register your business. We'll show you the first basic steps for the catwalk and take you to the fashion metropolises for Fashion Week in New York, Paris, London, Berlin and Milan. Here you'll learn all the bascis as a model and male model – it's all about the perfect model application, but also about the fashion metropolises of the world, fashion weeks, health and nutrition, movement, and much more. Plus tips for the catwalk, your first fashion show and interesting things like the difference between Haute Couture & Pret-A-Porter. You'll also find videos that show you how to move in front of the camera as a model or build up your model folder. Many have the dream of living as a top model. The dream of travelling the world, getting to know interesting people and having good jobs for well-known companies and brands. Particularly in the model industry the ascent can be very fast. Who has international measurements as a model and that certain something, gets to know the world from Berlin to Cape Town. Similar to professional sports, careers start very early. New trends are constantly emerging in the media world, which are quickly spread by many.
Springboard to an international career between Paris and New York
Many girls pursue the dream of becoming an international model. Of course also in other cities like Hamburg, Munich, Cologne or Berlin. The best jobs can therefore be found in larger cities. The really big customers are located in megametropolises like New York, Paris, Istanbul or Cape Town. A good and serious model management will help you, if the conditions are right, to gain a foothold abroad. The most important job of an agency is to accompany you on your way, to relieve you of a lot of work in terms of organisation and planning, to save you a lot of time in the acquisition of new customers and new orders, so that you can fully concentrate on becoming a model.
Sedcard: Model folder
Shooting. Shooting. Shooting! After the first photos have been taken in tests with photographers, they just have to be packed for your model castings. For your portfolio you ideally need 40 different photos (from different tracks, from different photographers). Tip: Of course, New Faces can also include blank pages. Your pictures should be visible later in the presentation, so you should buy a model folder on international standard. In Germany, the format is about the same as DIN A4. Sturdy transparent films should protect your photos. High-quality portfolio books, especially for models, offer you the necessary protection. Thanks to stable processing, photographers, agencies and customers can quickly and easily take a look at your book. So that the customer keeps something of yours with him, you should make sure that your new model book has space for sedcards. In addition to the sedcards, you should also make sure you have a compartment for your agent's business cards. Meanwhile we often work with online sedcards – which are always updated after good shootings.
Modeljobs: Testshootings and Jobs
Good agencies invest a lot of time in you and your career. With the initial test shootings you gain experience in posing and fill your sedcard, which your agency can use to advertise for you. This way you will get step by step to good photographers, stylists and hair and make-up artists.
Social Media: Online presence
The Internet is an incredibly large portal for models. Social media, especially Instagram, are a platform for individuals, brands and designers to present everything. As a model it is also an advantage to have a good presence, so the probability of being seen online increases and the agency can link you to your profile. Of course you have to make sure that everything is kept very clean or matches your model style.
Fashion show: Haute Couture & Pret-A-Porter
Standing in front of a camera and posing well is quite different from running a fashion show. There are different styles and desires of the designers how they want to present their collections. Here you will find the most important information about fashion shows.
Apply now as a model with CM Models. For jobs in commercials, fashion and magazines. Send us now your Polaroids with current measurements, we are looking forward to your application!
Influencer Marketing – how does it work?
"Influencer" stands for a person who is particularly exciting due to their high reputation and high reach in social media such as Youtube and Instagram for marketing brands. Berlin influencers have made a name for themselves with their subscribers through hard work. We work with our social media agency every day to forge even better campaigns for Berlin.
An influencer is always a person who has made a name for himself through his competence with fans, whether on Youtube, Twitter or Facebook. Influencer marketing by advertising agencies uses targeted people with a wide-reaching community for advertising and marketing campaigns to ensure guaranteed success. When marketing new services in influencer marketing, it is important to win opinion leaders for your own brand who are in demand as renowned experts to stand for new products with their good name. Influencers, for example, exert influence on the recommendation and evaluation of brands, employers, products and companies. Our goal in influencer marketing is to increase the value, trust and credibility of your brand based on the trust fans place in their influencers. Fashion bloggers, for example, are usually very present influencers with high reach in the world of social media. The latest trends around styling! Also interested?
Stuttgart