Modeling Abroad – René Vowerk as a Male Model in Istanbul
Modeling Abroad Part #1 – Rene Vorwerk was 45 days in Istanbul! With model flat-sharing and everything that goes with it, a real experience: "You meet models from all countries". Rene has shot for JACK & JONES, Lescon, Under Armour and Nike. Go abroad as a model? For many models, both new comers and professionals, a constant theme. With a stay abroad, some plans come your way, you will be rewarded with plenty of experiences – no matter where in the world you are.
Many young models are concerned about whether they can cope independently abroad, what exactly awaits them and which country or city is the right choice. René von CM Models was just on the road as a model in Istanbul. I talked to him about his stay abroad in the Turkish metropolis.
René says Istanbul is a real experience: "You meet models from all countries"
CM: René, what attracted you to Istanbul?
I generally wanted to go abroad for modeling and since my mother agency in Germany was looking for models for Istanbul, I contacted them directly! Since I was already on vacation in Istanbul before, I knew that the city is super beautiful – I didn't have to think long!
CM: How did you prepare for the "big trip"?
I prepared myself by training one or two extra days in the gym to really be physically on top level – that is very important for me as a model to be and remain competitive!
CM: Your stay was not only a "great adventure", but above all of a professional nature, what experiences did you generally have as a model in this city?
New experiences for me were definitely the jobs for the music videos and the internet advertising film! Acting was completely new to me, but I really enjoyed it, because I always had super nice teams! Another good experience was that you meet models from other countries every day, talk, exchange opinions and experiences and make really good contacts and friendships. Being among'like-minded people' every day feels great, there is always a lot to laugh about and it never gets boring!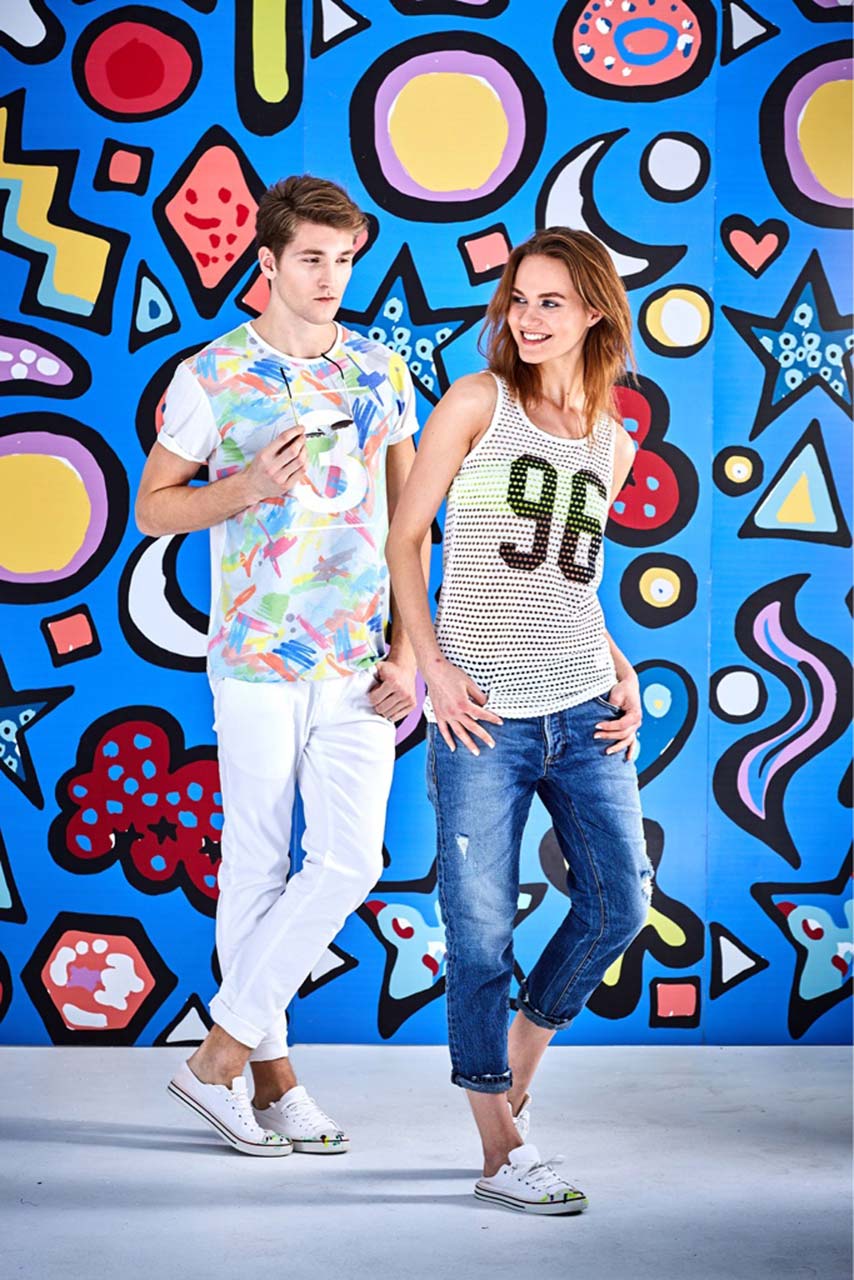 Jack&Jones, Lescon, Under Armour and Nike: Model René on his success in Istanbul
CM: What types of models have a particularly good chance of success in Istanbul?
In my experience Central European blond model types have great chances in Istanbul! I was very successful there and was able to get three to four jobs every week!
CM: What kind of jobs did you get? How did they go off?
In the beginning there were some webshop jobs. After the first two weeks came the first jobs of castings, like music videos or catalog jobs for Turkish companies. After four weeks I was able to add webshops for well-known sports brands like'Nike' and'Under Armour'. The longer I was there, the better the jobs. Towards the end I was in the top 2 for the new 'Türkish Airlines' commercial and did a campaign job for LTB jeans – the shop posters will also be released in Germany, of which I am very proud! Generally I have to say that I always had super nice people and teams around me. It was not always possible for everyone to speak English, but it was still possible to communicate by hand and foot!
CM: What was your daily routine in Istanbul like? What was difficult about everyday life? What was pleasant?
On days when you had a job, you were picked up by our driver between 7.00 am and 9.00 am and driven to the customer. Mostly the jobs were finished at 4 pm to 7 pm. Some of the jobs were followed by castings or fittings. If you weren't home too late after all, you still went to the gym. Of course there were also completely free days, where we went shopping in the city or did a little'sightseeing'! It was difficult to concentrate on casting after a long job (often 10 hours) and smile at the customer, but it is absolutely part of the job! Long waiting times at castings were stressful – when you have to wait three hours or more with 60 models in one room and everyone tries to occupy themselves somehow. It was a pleasure to make new contacts again!
CM: How did you live there?
I lived in our Malemodel Apartment with three models at the beginning. In the end, there were only two of us. Our apartment was purposefully small, but from the location super good, we could reach everything under 10 minutes on foot!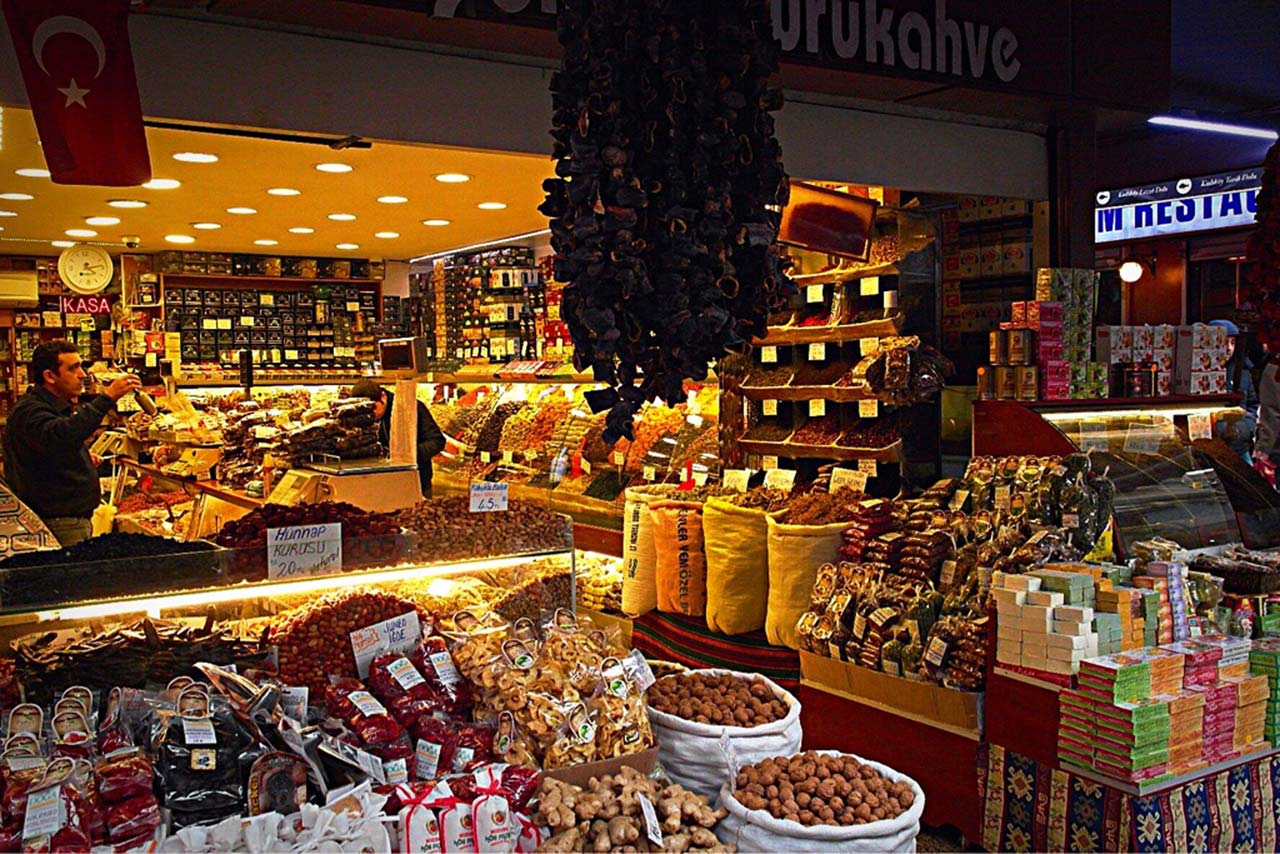 CM: What have you done and experienced in the city besides casting and jobs?
After the model's everyday life we often stayed in the huge shopping mall in Sisli, which is one of the largest in Europe. It took 10 minutes to walk from our apartment. There you could really buy everything you could imagine! There was a big casino with two roller coasters inside, that was breathtaking! One day we took the ferry to the Asian side of Istanbul and searched the streets and shops there! We walked a lot and took the subway.
CM: What are your personal highlights of Istanbul? (Also especially for models)
One of my highlights is Istanbul itself! It is an unbelievably beautiful city, both in the snow and in blue skies! Sitting in a café with friends, drinking Turkish tea and enjoying the best views of the Bosphorus and the other side is a super good feeling! For models it is very interesting, because it is a completely different model everyday life than I am used to from Germany, because you live together with other models and always have someone around you!
CM: What can you recommend to other models for a stay in Istanbul?
In any case, it is recommended not to crumble on the couch after a long and hard day, but to go outside to see something of this wonderful city! Generally, of course, it is very polite to be on castings and jobs – if everyone is happy and in a good mood, it's even more fun!
CM: What did you particularly like as a model in Istanbul? What wasn't so great?
I didn't like the pay for the jobs so much less than you know it in Germany! Otherwise, if you have to say that you have a lot more jobs a week and it pays off in the end! I liked the team spirit and the people from my agency, we were like a family among each other. The jobs were similar – always very polite and nice people.
René recommendation: An extra tube of Face-Cleaner & cream!
CM: What problems and complications can German models encounter in Istanbul?
Some models have problems with Turkish food. If you don't like that and don't eat anything from the canteen at work, you always have to look after yourself and take something from home with you. The water from the pipes is not as clean as we are used to from Germany and so some models had problems with their skin – an extra tube of cream or cleaner from home is not wrong!
CM: What did you take with you from modeling in Istanbul for your future?
I have many friends and contacts to photographers and brands from all over the world! You are brought back to the ground a bit and you notice how good you are as a model in Germany when it comes to working hours! In general it was a super nice experience and I would never decide otherwise. I will definitely fly back this year and work there!
CM: What should models who want to come to Istanbul prepare for? What do I have to pay special attention to?
You can't really prepare yourself, as I said, physical fitness is important – like everywhere else, even if you have chosen your profession as a model! You should pack plenty of creams and cleansing agents that you always use and prepare yourself for a hard everyday life! Istanbul is a 23 million city, there are 12 castings in one day, with travel times of up to one hour! In some areas you should not leave your apartment in the evening, as it can be dangerous! As in any big city, there are poorer areas that should definitely be avoided! We had really done everything right with the location of our apartment in Sishane!
In Istanbul, respect counts
CM: Cultural differences: Do foreigners in Istanbul and Turkey in general need to pay attention to anything? Are there certain "rules" and "customs" that everyone should respect / What is different about life there than in Germany?
In Turkey, people always treat older people with respect, get up in the metro for older people and leave them sitting down. Some Germans should be aware of that! Typical customs are people wiping their plates with bread to make it clear that they are full! In my first days I was surprised that people still wanted to give me a second helping until someone enlightened me!
CM: Would you recommend Istanbul for working for models from Germany? Why yes, why no?
I would definitely recommend Istanbul to the German models, because we can really get many jobs and are extremely in demand there! You gain a lot of experience for the job and get very good pictures from top photographers to expand your own portfolio! For me there is no reason not to work in Istanbul!
https://cmmodels.com/wp-content/uploads/2016/04/model-maennermodel-rene-ausland-job-modeln-istanbul-models.jpg
453
881
Laura
/wp-content/uploads/2023/01/cm-models-logo-web-agency-modelagentur-influencer-management.svg
Laura
2018-07-19 15:56:02
2022-04-18 21:15:52
Modeling Abroad – René Vowerk as a Male Model in Istanbul