book a model in Portugal, Lisbon
Model booking in Portugal, as well as Lisbon photos are produced every day. CM Models, as one of the biggest model agencies, offers casting for the Fashion Week and ambitious management. A strong model agency really has many advantages, like worldwide contacts from casting directors, fashion companies but also advertising agencies, serious management and big clients and photo shootings. We strengthen you in all jobs, we organize flights, transfers from and to the airport, accommodations, whole trips and advise you in case of questions. Our agency has gained a lot of expertise from the first minute and now we have cooperations with partner agencies in Paris, Shanghai, Boston and Barcelona. Besides Portugal, the European, Asian and North American markets are especially worth a visit for models. Europe, America, Asia: The advertising market is developing.
✓ Contact us: office@cmmodels.com
✓ Models for campaigns and shoots
✓ Fashion show, fittings and castings
✓ International model placement
✓ New faces and scouting
✓ 24/7 booker support
✓ Fast selection
✓ Contact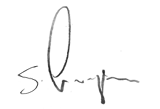 Stephan M. Czaja
CM Models owner
Portuguese models and customers
We take a look at the fact that they have their unique talents, like acting experience or musical talent. Models score points through unique skills. The fewer interim agreements are communicated between the various members of the production planning team, the less time is wasted. Managers from experience attach great importance to efficient management in their work. For our customers it is and has always been important to get everything uncomplicated from one source.
placement of influencers for promotion in target groups
Twitch, Tik Tok, Twitter and Instagram – How do we organize influencer marketing successfully? Many followers accompany the lives of their favorite influencers, which increases the interest for fans and companies. Today, trends are no longer set by stars alone, today influencers are the big idols, and a large part of companies still have to get used to the circumstances. Many marketing managers swear in their own way, because their community wants to own what their role model has.especially the fans are of great value for almost all brands, because the reach of the blogger is almost exclusively organic due to the passionate work, that means the target group of the channel consists of real people and fans and can be analyzed exactly in the preparation, the targeted recruiting of products within the community is called Influencer Marketing.
Application, Casting & Jobs!
More details about castings, gosees, photographers, and much more.
New Commercials with our models:
For companies and media agencies in Portugal
CM Casting, our casting agency takes care of the entire planned process for your booking in Portugal for Portuguese clients: actors, presenters or models. We will find the perfect cast for your new advertising campaign in your stores throughout Europe. Our casting agency in Portugal plans every detail for your media project, including research, casting, placement and support. As a casting agency in Portugal, our focus is to create the greatest production result. Thanks to our casting agency expertise, together with your production team we have the best candidates for your project.
Portugal Models
What are the ideal proportions for advertising films for fashion and shootings? But the minimum proportions for models are a little different, even for single jobs. The deviations become smaller the more your management works. Especially with model agencies related to fashion it will be difficult to get a contract, because they plan careers sustainably and of course select even more strictly. As a rule, every new centimetre of all bookings counts. It gets a bit easier if you want to become a male model because of fitness. It is also clear that from skin to nails, even as a man you have to pay attention to your appearance.
What proportions does a female model need?
Size for high fashion jobs and fashion shows: About 5′ 8.5" up to 5′ 10"
Body size for jobs in advertising film: 5′ 7" – 5′ 9.5"
Male models
Minimum size for advertising and online shop shootings: 6′ 0.5" – 6′ 1.5"
Minimum sizes for high fashion jobs: 6′ 0.5" up to 6′ 4"
Why do the supermodels work in agencies?
Your agency takes care of clients and photos for your portfolio. You can get tips and help from your agency at any time, as well as your social media appearance or your first job requests. Especially for new models it is important to have an honest model agency as support in the industry. Model agencies like these not only provide you with good fashion photographers who will help you build your book for campaigns and they will explain everything that is important for you in everyday life in photo studios, about modeling and becoming a model. Through the many contacts of an agency, the way abroad is always open to you. In addition, agencies invest time and money in the constant development of your skills and your model portfolio for even bigger shoots and campaigns. You want to become a model with CM Models? All we need are two good photos of you.