Models in France
Models book in France, as well as Paris, photos are produced daily for online shops. Trust and security, travel planning or multilingual contracts for placements, all these are central tasks for success, therefore you should always look for good ratings when choosing an agency. International contacts from advertising agencies or creative arts, first-class clients and always demanding management, these are only three of the advantages of working for an international model agency. As one of the top agencies for models, we bring ambitious management and international castings to you as a young model. We have your back, we invest in models on all levels, we always give you answers to all your important questions and always provide you with an exclusive model book, the whole program.
✓ Contact us: office@cmmodels.com
✓ Models for campaigns and shoots
✓ Fashion show, fittings and castings
✓ International model placement
✓ New faces and scouting
✓ 24/7 booker support
✓ Fast selection
✓ Contact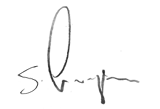 Stephan M. Czaja
CM Models owner
Models and customers France
Through experience in music or sporting experiences you convince at the casting. We take a look at how they bring their unique talents with them, such as acting experience and music. You will find the perfect casting cast in our talent pool. Well structured campaign management, strong media, a lot of reach and our personal contact network. It has always been important for our clients to get everything straightforwardly from one source. Well-structured management saves money, as there is no need for conversation-intensive arrangements between the individual team members of your production. An agency for demanding needs!
The Agency for Blogger Relations
Billions of people are on Twitch, Pinterest and Facebook. Many marketing managers ask themselves, how do we make influencer marketing successful? If you start from the actual definition of the term, an extremely large number of people see the postings of their favorite influencers, which in turn makes influencers so exciting for fans and companies. Today, trends are no longer set by stars only, today influencers are the idols, a large part of the brands still have to get used to the given circumstances. Especially the community is interesting for most companies, because the own fanbase consists of real fans with a high relationship to the influencer and can be determined exactly. Only when a blogger specifically promotes a product within the community, this is called influencer marketing. People follow them, brands like them, because the own fans want to have what their idol uses.
With our model managers to fashion shows, photo shootings as well as online campaigns
CM Casting: Your casting agency takes care of the entire planned process for your booking in France for French advertising agencies: moderators, models or influencers. We find the perfect cast for your new image film. Quick selection and individual options are guaranteed. The absolute satisfaction on your part is our credo in the search for advertising models, presenters and influencers. We take care of serious placement of jobs in online shops, image films and TV advertising. We are always at your team's side, no matter if it's a casting for sophisticated advertising films, for fashion shows in your shopping mall or even the new image film campaign. Our casting agents guarantee individual selection and good customer communication.
France Models
Minimum measurements for models: teenagers, self-confidence, weight and height The exact specifications do indeed only rarely vary and if they do, then only slightly, for example in shootings with only one person. The more international your model agency is, the smaller are the still acceptable deviations for deviations. As you can see, it depends on a few centimeters you have. Men and women who want to become a model have to attach importance to hair without split ends, nails on hand and foot, rich nutrition and a slim figure.
Minimum measurements for female models in international fashion and advertising
Minimum size for advertising and online shop photo shootings: About 5′ 7.5" to 5′ 9"
Minimum size for fashion jobs and fashion shows: 5′ 9" to 5′ 10.5"
Body size for jobs in advertising film: 5′ 11" – 6′ 1.5"
Minimum sizes for international jobs, high fashion customers: 6′ 0.5" to 6′ 4"
What are the advantages of a model agency?
Really all supermodels in the world have a model agency.
A model agent plans clients and photos for your book
With a serious modeling agency, you'll go far with diligence. Above all, you will have the opportunity to travel after the set up and see many continents and meet clients. No matter if your first job request or your first introduction in a model agency, you will always get all the answers from a model agency. In order to get great model jobs through castings later on, you should definitely apply directly to one of the strongest model agencies. Model agencies like us not only organize good test photographers for you, they explain everything important about modeling and becoming a model. At the beginning of your career as a photo and catwalk model, the first step is always to optimize your model portfolio by photographers who have years of experience as fashion photographers. New Faces also have the chance to travel to far away countries for assignments relatively quickly. Just a few photos of you, absolutely natural, without make-up and you can already apply.
Application, Casting & Jobs!
More details about castings, gosees, photographers, and much more.
New Commercials with our models: