Models in Europe, Paris, London and Berlin
Professional models booking in Europe? Barcelona, London, Shanghai and Los Angeles, with our experience you have the perfect entry. The lasting trust of brands such as Singapore Airlines, Chanel, Zalando, CK, Netflix or Balmain will open up the greatest possible opportunities for you. We see different goals as important, we always provide a good model book and arrange jobs from serious customers, the full program. A big model agency like CM has a lot of advantages for new models, who might start at the age of 15, like international contacts from fashion chains but also PR agencies, professional management and first class clients. Our model management supports models with contacts and castings for photo shootings and image films in cities like Hamburg or Los Angeles or Europe. In addition to the national market, the North American, European and Asian advertising market is particularly exciting. America, Asia, Europe: The advertising market is developing, models today can earn good money and see half the world.
✓ Contact us: office@cmmodels.com
✓ Models for campaigns and shoots
✓ Fashion show, fittings and castings
✓ International model placement
✓ New faces and scouting
✓ 24/7 booker support
✓ Fast selection
✓ Contact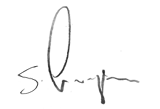 Stephan M. Czaja
CM Models owner
Agency for customers and clients in Europe
Often models are already booked in normal commercials, which bring talents with them, as well as sports and experience in music. It's all about the Talent! Skills will get you ahead in casting. From the first phone call to the confirmation, everything from one source and one contact person: placement, booking, planning, that's the advantage of our agency. In management they say, "a good strategic orientation is the renunciation of opportunities". We examine markets and focus on the most promising channels for you. Well organized project management saves many unprofitable investments, as many extensive arrangements between the individual team members of your media production planning will be eliminated. Always from one source and from one agency.
Are you already working with social media marketing? Half the people on Facebook, Twitch and Instagram.
Models and influencers have had to dress warmly for a few years now. Influencers are currently the hottest idols. Many ask themselves in meetings, how does marketing with influencers actually work? Many fans follow the everyday life of their influencers. This increases the interest for fans and for companies that like to be photographed with the new stars. This target group is very interesting for many brands, because the fans are real people with a close relationship to the blogger and can be analysed in detail already in the planning stage. If a blogger promotes our desired products in their channel, this is called Influencer Marketing or Product Placement, many marketing managers probably know the process from TV series.
For agencies and companies in Europe
Our casting agency for presenters always finds the best for your next image shoot. Our casting agency team plans all relevant areas of the upcoming booking: project planning, casting and placement. CM Casting, your casting agency takes care of the entire casting process for European clients for your casting in Europe: moderators or model.
We take care of serious placement of jobs in commercials, social media campaigns and online shops. With our agency expertise you have the ideal cast for your project. Reliable and with the experience and know-how of eight years on the set of our agents, with experienced agencies in Europe and Europe, we quickly organize a good selection. As project managers we are always at your side as a partner and consultant, no matter if a casting for your new campaign is in Europe, productions for TV and the next photo shoot.
Model agency: How to become a model?
Model Prerequisite: Teenagers, Proportions and Women, Men The minimum measurements for models are, depending on the beauty ideal, slightly different. The bigger the agency for models, the smaller the deviations. As you can see, it depends on a few centimeters.
What height should women have a female model needs?
Minimum size for fashion jobs and fashion shows: 5′ 9" – 5′ 10.5"
Dimensions for jobs in advertising film: 5′ 7" to 5′ 9"
Requirements for male models in fashion
Size for advertising and e-commerce Shootings: Approximately 6′ 0.5" to 6′ 1"
Body size for fashion jobs and fashion shows: 6′ 0.5" to 6′ 4"
support and trust: Agency Models
How come all famous models of the world work in agencies?
Your model manager organizes jobs and castings
You can get advice and help from your model agency at any time, as well as your first model book or your first business registration as a model. In order to get well paid jobs later on, you definitely have to apply for a job before anyone else in the biggest model agencies, they not only arrange first contacts to experienced photographers for their models and they also show you the first steps. Also new models, i.e. New Faces, have the opportunity to travel to other countries for jobs with unique experiences. Besides all the complex tasks, model managers build you and your portfolio.
You want to apply as a model in our agency? All we need from you then are just a few good photos of you.
Application, Casting & Jobs!
More details about castings, gosees, photographers, and much more.
New Commercials with our models: