<h1>Models in Thailand, Bangkok</h1>
Billboard to TV commercial – book your model in Thailand. We build up models and provide a good model book. CM Models offers castings for the Fashion Week and targeted promotional management with a unique network. Our management helps models with contacts in Thailand and castings in cities like Los Angeles, Atlanta or Milan and Thailand. Communication with photographers or multilingual contracts for jobs worldwide, time consuming tasks. Worldwide network, renowned clients and jobs and serious management, this is how international model agencies work. Especially the European, Asian and North American advertising market is increasingly interesting for diligent models. Asia, Europe and America: The worldwide demand for models is increasing.
✓ Via e-mail: office@cmmodels.com
✓ Models for advertising productions & co.
✓ Influencer marketing & relations
✓ Fashion show and casting
✓ Campaigns support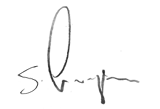 Stephan M. Czaja
Our agency services for shootings in Thailand
We can offer our clients a large casting pool of talent so you can find the best one. With athletic talent and experience in dance you will inspire atModel Castings. Often models are already wanted in normal commercials, which bring along individual talents, like experience in music or martial arts. All agency services from a single source: mediation, booking, organization – that's the advantage that customers appreciate about our agency. Businessmen and -women know, "a good strategy is the renouncement of options". We screen markets and invest smartly in the most promising channels. Well-organized project management ensures that you will never have to take back your time, as many extensive arrangements between the individual team members of the production department are no longer necessary. All this from one source, from one agency!
Fluorescence mediation
Billions of people are on Iinstagram, Twitch, Twitter and TikTok. Influencers are the absolute idols, they reach many people and what they talk about becomes a trend. When are you an influencer anyway? Influencers reach extremely many people.
Especially the fans are interesting for almost all companies, because the community consists of real fans and can be analyzed quite precisely already in the planning of the campaign, the hoped-for reach can be planned when such an influencer promotes our selected products, this is called influencer marketing, marketing managers know the strategy from TV series. They are so popular because their own fans want what their idol uses.
Models in Thailand you get as an agency with us fixed and uncomplicated simple and uncomplicated
Your casting agency for influencers plans every detail of your bookingsin the placement, support, casting and overall project management. Our bookers will always find the best cast for your camapn shooting for series shows. With our casting agency you will discover the best cast for your project. We always guarantee the best cast for your campaign with reliable partner agencies all over Thailand and your full satisfaction is our highest priority.
Brochure and shooting: Becoming a model
The most important measurements for jobs and general standards The minimum measurements on site, however, are slightly different for models. The deviations from the standard become smaller, the more a management works. Especially for model agencies with partners and castings in high fashion the requirements are very high. Every little centimeter of height is important. It is a little simpler than male models, in general the body type develops differently in its predisposition to grow muscles. From your beard to your nails, even male models have to fulfill a beauty ideal.
Minimum measurements for female models in fashion
Dimensions for fashion: 5′ 9.5" – 5′ 10.5"
Size for advertising and shop shootings: 5′ 8" up to 5′ 9"
Men
Minimum size for Mode Jobs: 6′ 1.5" up to 6′ 4"
Size for jobs in advertising film: 6′ 0.5" to 6′ 1.5"
Become a model and agency
Really all supermodels in the world work with a model agency, in principle, an agency organizes your career. As described above, it is especially important for young models to have a serious model management as support. Teams like this do not only organize good photographers for their models and they also show you the first steps. No matter if your first model book or your social media channels, your agency will always give you a conclusive answer to all your questions about becoming a model. With a serious management on your side, you will go far. Here new models also have the chance to travel for jobs later. With the good partner agencies of your management, the way abroad and to popular brands is always open for you. Before you get your first appointments for castings, your own portfolio will be upgraded.
Send us your photos from Thailand in our agency.
Application, Casting & Jobs!
More details about castings, gosees, photographers, and much more.
New Commercials with our models: