Model agency: Model in Anchorage
Model wanted? We support you as a model management in the search and find quickly and easily the perfect model for their production. So you can fully concentrate on the organization, we take him everything from the model booking. With us you already have the certainty in the run-up to the booking that our New Faces have gone through a long process, from the first application, through coaching to various test shoots with renowned photographers and first small jobs, e.g. as a fitting model.
Request & Contact
We are looking forward to your inquiry!
CM Models Agency and Management
Models for advertising: photo and video production
Models for fashion: fitting, showroom, fashion show
International Model Management (Abroad)
Rights of use, travel management, etc.
Model Scouting (discover)
Our contact persons: Contact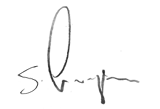 Stephan M. Czaja
Owner | CM Models
Model booking in Anchorage
The booking of a model is sometimes much more complicated than some would think, because when booking it depends not only on the selection but of course also on the organization, eg all around travel and rights of use. Ultimately, many variables that are only covered by the professionalism of an agency. Because on the day of the photo shoot or the production of the commercial, there is no time for contingencies. And the whole team has to be perfectly organized, because, for example, photo studios only have certain times when they can produce. If a model arrives too late or not at all, the whole production is quickly endangered. If you book your model through a model index, you have the guarantee that nothing can go wrong on the production day! Service and quality, that's what our model agency stands for.
Many castings and jobs are here especially in New York or Los Angeles.
Become a model in Anchorage
Becoming a Model – We at CM Models are always looking for new talent to add to our model roster. If you want to become a model and ask yourself the question, "How do you become a model?" Then you will find all the answers to your questions with us. The safest way is to first apply to a reputable and reputable model agency, with your model application. Our model agency works with clients such as Zalando, Hugo Boss, Adidas, Nike, About You, Chanel, Hermés, Prada and much more.
Good agencies invest in you and your career. With test shoots from top photographers for your model portfolio and in video productions for Instagram, online sedcards and YouTube. Especially for up-and-coming models it is important to have a serious model management behind you. They not only give you first contacts to good photographers who help you to build up your model portfolio, they also show you the first steps. Be that small things like your first business registration or your first catwalk coaching.
With a serious model management, you will find the way into the industry much easier. Here you also have the chance to travel later and discover the world. Especially for young models, the chance to get to know the foreign countries arises quickly. With the contacts in a good management, the way is always open to you.
As a hardworking model you make it into many areas of the presentation. Discipline is an important element but also a little bit of acting belongs to it, a lot of wanderlust and of course fun at work. So you can also make it into international productions:
You want to become a model and don't know how to get a foothold in this industry? We give you tips, help you build your sedcard and portfolio and support you with serious jobs and coaching. Apply now as a model with CM Models. For jobs in advertising productions, fashion and magazines. Send us your polaroids with current measurements now, we are looking forward to your application!
Anchorage
We are your partner for models. With worldwide clients and first-class references, we as an agency ensure that clients always have the perfect look – whether it's for commercials, look books or even fashion campaigns.
The closest big city for casting and jobs is New York or Los Angeles if you live in Anchorage.