Model agency: Models in Africa
Africa – Our model agency represents models all over the world, also in Africa we are represented for example in Cape Town and Johannesburg. The country is famous for its incredible weather and breathtaking scenery full of exotic animals that can't be found anywhere else. The fashion world is also always inspired by Africa. With us models have the perfect stepping stone into the world of fashion and customers have the guarantee that they can always fully trust us and our models. Quality, ambition – our model agency represents selected models for first-class results. Online shop, lookbook, shootings for Instagram or video productions for TV, cinema and streaming portals. We advise you as a young model and you in all cases.
You want to be a model? Africa is a hard place, because the competition is big! It is therefore good to have honest and reliable management at your side. Not only for jobs in Africa, from Johannesburg to Cape Town, but also for a leap into an international career, between London, Paris and New York. Anyone who has made it into our management team can go a long way.
✓ Contact us: office@cmmodels.com
✓ Models for campaigns and shoots
✓ Fashion show, fittings and castings
✓ International model placement
✓ New faces and scouting
✓ 24/7 booker support
✓ Fast selection
✓ Contact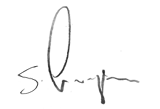 Stephan M. Czaja
CM Models owner
Especially Cape Town attracts many models, but also tourists, designers and media representatives. As a model you have a lot of chances but also a lot of competition. You can only succeed against them with good management at your side. All this determines your personal strengths, how far you get. So that you take the right step directly, only a few clicks are missing for your model application for Africa!
Models will be in Africa
Apply now as a model with CM Models. For jobs in advertising productions, fashion and magazines. Send us now your Polaroids with current measurements, we are looking forward to your application!
Model from Africa
As a model and media agency we have many services for advertising agencies and brands, such as small video clips for Youtube and Co. Quick selection? Read a little more about Modelagentur here. We take over your Fashion Show with our Know How.  Model search and some extra attention? We are happy to give your team a first media consultation for digital strategies and campaigns.
Important details for your booking in Africa – many requests contain too little information! So that you can get to your model selection quickly & quickly, you should send the following information about the shooting directly with it:
Model specifications (age, measurements, hair, etc.; if necessary)
Production date (expected); possibly travel days and fitting (if set)
Start and end on the day of production/en
Location (address and parking possibilities); meeting point at shuttle
Production (job of the model, representation and final "picture"; bpsw. from Mood Board)
Mood Board (sample photos and videos if possible)
Use of images (media, countries, time period)
Jobs & Booking for advertising and fashion
As a model, the tasks are extremely varied. In advertising it starts with shootings for Instagram, for example product photos as hand models, when you get better online shop photos and with a lot of practice also the first commercials. Then there's the huge field of fashion: from lookbooks for star designers to fashion shows.
Mode and fashion show
Many young models first think of the fashion show! Did you know? Before you start at a fashion show, your first bookings are usually in the showroom. Designers present their fashion in the showroom. Customers take a look at the parts you present as a model. Here you get to know designers, customers but also punctuality and discipline. If you convince your customers and therefore also your agency, you will also get jobs for shows. If you also have the perfect measurements, you can also work internationally and travel from Berlin to major cities such as Paris, London and Milan. Here you can run for the greatest designers in the world. A real dream for every new model from Africa!
advertising, online shop and social media
Advertising is a multifaceted field full of different challenges. Beside the already mentioned photo shootings for Instagram but also online shops there are much bigger challenges. Just think of an outdoor shooting where you have to run, laugh and interact with 4 other models at the same time. All 5 models must always be on point when the camera is released, so that your photographer is guaranteed to have strong photos to choose from. Commercials are even more challenging, think of speaking roles, acting and, of course, travel planning, because it often goes abroad and between Berlin, airport, hotel and production everything has to be right so that you as a model are on set on time.
What does an advertising agency do? Read more
More news about our models in Berlin & worldwide
… can be found in our model blog and here you will find everything you need to know to become a model.
become a model – fashion, advertising and magazines
A not insignificant part of the profession consists of waiting times, working hours that often last well into the night and the persistence in poses for the perfect picture. All this is as much a part of the work as a model as the make-up and hairdressing of the hair. Since the young girls or male models are only a part of a whole team, it is necessary to write back one's own ego and very quickly show a professional work attitude in order to be really successful as a model. Therefore the punctuality of a model is one of the keys to success. This is especially true for outdoor shootings, where often only little time is left to exploit the perfect lighting conditions.
Not to be underestimated in a life as a model is also the ability to take criticism to heart, but not to lose the fun at work because of the frequent rejection during the castings. Often those responsible already have an exact picture of the models for their campaigns in their heads, where even small details can be the deciding factor for a rejection. For a successful modeling career it is therefore a great advantage to build a network. With the contacts to photographers or other persons from the fashion industry or advertising it is easier to remain in the memory and be so with a future project in the shortlist. The dependence on castings is far less strong through the network than without these additional opportunities and possibilities.
Minimum size: dimensions and weight
The "right" measurements and the "perfect" weight are always an issue for models, right from the first second. There is no one ideal picture, different areas demand different basics. For high fashion, slim and big applies, for commercial (advertising) the conditions are already more flexible. The requirements also vary depending on whether you only want to work nationally or internationally. Roughly the sizes can be divided in such a way. The closer you are to these dimensions, the better the requirements – apart from personality.
Women
Body size for Fashion: 176 – 180cm / International
Body size for advertising: 172 – 181cm / Germany
Slim figure, usually long hair
men
Body size for Fashion: 186 – 190cm / International
Body size for advertising: 184 – 194cm / Germany
Slim or slightly sporty figure
Model application: cover letter and photos
The most important rule is to always keep your cover letter short – best of all, always use the application form on the website. What's the matter with you? Here all important information is already requested, so you can't forget anything, but you don't invest too much time for your model agency cover letter and your application. Because in a renowned and good model agency, sometimes 50 to 100 applications arrive daily. If there is only one scout in the agency, he has only a few seconds for each application, besides the actual agency work. That's why you have to score by your photo, not by a long cover letter. You'll learn how to do that here: Photos for application.
Model agency: Introduction and interview
The stage fright rises with every job interview, of course also with the presentation in the model agency. You have to know one thing, top agencies like ours and others are super sweet! What's the matter with you? Photo shootings and video shoots are all about joy, fun and laughter – almost always. That's why you need a trustful cooperation with your Model Management. That's why you start friendly from the first minute and it stays that way! That's why you don't have to have stage fright, just be natural! Here are some more tips for your application interview.
Advertising spots for streaming, TV and cinema
Once you've done it, there are many doors open for you. A good modeling agency is your key to international partner agencies, advertising agencies, creative directors, casting agencies and many more. This is of course the step into international jobs, as well as here Janine and Mark for Henkell. A great success and your way to great jobs, trips and interesting people around models, photographers and many others.
Prerequisites: Modeling with ambition and discipline
Requirements for models are very different, depending on the market you want to work in. This is where you tell the difference:
National, Intercontinental or International?
High Fashion and Haute Couture or Commercial (Advertising)?
Age and competition?
Best Ager over 60 have super little competition, with New Faces (Models between 14 – 19 years) it is completely different! If you make it to cities like New York, Paris or Milan, you will also see it at castings. When all of a sudden 50 or 60 models are standing in a hallway in Milan, everyone is waiting to meet the casting director of the big fashion brand. If you're number 61 in line, the waiting time will be correspondingly long. Not only in Milan and Paris, but also in Berlin there are many who want to become models. So the important thing for you is always patience, ambition and discipline. Because no one becomes a star overnight.
fashion show: Haute Couture & Pret-A-Porter
She's never heard of high fashion, haute couture or pret-a-porter? Then read through our basics here so that you know exactly what to expect when you next small talk or when you first visit the model agency. Because as a model you always work at a fashion show. Of course there is a lot to consider, so that the first walk is perfect. Fashion is not the same as fashion, there are differences. Haute Couture and Pret-A-Porter collections make the biggest differences. What's the matter with you? Read more here:
Influencer Marketing in Berlin – what is it about?
influenza isn't it about modeling? The more followers you have, the better, because customers also look at followers numbers. If you are at the shooting and still bring 100k, the customer is even more happy.
Influencer" stands for a person who is particularly exciting due to their high reputation and high reach in social media such as Youtube and Instagram for marketing brands. Berlin influencers have made a name for themselves among their subscribers through hard work. Every day we work on forging even better campaigns for Berlin. Because the more followers, the more interesting your channel becomes for placements, bpsw. of new fashion collections. Whoever has made a real name for himself with fans through his competence in a topic, no matter whether Youtube, Tik Tok or Instagram – that wins fans and "reputation" (i.e. recognition, fame).
In the case of influencer marketing by advertising agencies, targeted people with a wide-reaching community are used for advertising and marketing campaigns to ensure guaranteed success. When marketing new services in influencer marketing, the aim is to win opinion leaders for one's own brand who are in demand as renowned experts to stand for new products with their good name. Influencers, for example, have an influence on the recommendation and evaluation of brands, employers, products and companies. To increase your chances, think of social media presence from day 1.
Multi Talents – Also for international advertising productions
You shoot commercials as a model not only for the German market, often the commercials are also published in other countries all over the world. Great fun for models and customers. Because advertising spots are often about conveying emotions, above all: joy. Accordingly, the mood on the set is always cheerful. Here in our examples you can see some of our recent commercials:
Modeling in Africa
Berlin models who believe glamorous photo shootings and the elegant walk across the catwalk are the only facets of the profession quickly experience the other sides of the model's everyday life. This refers, for example, to the competitive situation that awaits the predominantly young girls not only at the model agency, but also at the castings. In these cases, fixed appointments are only allocated in individual cases, which is why waiting times make up a large part of everyday life. Additionally a model earns money only with the jobs but not with the castings. However, there is no guarantee to land a coveted job with a casting.
Between dream job and reality
The opinion as a model to earn a lot of money and lead a luxurious life in the shortest possible time, which is still prevalent today, becomes reality only for very few models. For the majority of models in Cape Town, Johannesburg or other cities, this profession is a full-time job that leaves little free time or space for other activities. Instead of starting out in an apartment of their own, the modeling career begins mainly with other models in a shared flat that can only rarely compete with the standard they are accustomed to at home. Life in these shared flats also includes constantly changing roommates, so there is hardly any time to get to know each other better or to make deeper friendships. As a model you are on the road a lot and have to be prepared for every situation. Have a look at the Model Basics about travel, castings and jobs.
Springboard to the international career between Paris and New York
Cape Town is still considered by many models as a springboard to the international model metropolises like Paris, Rome or New York. Once here, the international competition of the most beautiful models from all six continents reaches a new level. Because each of the models that has made it this far has the same goal to run the big fashion weeks and present the latest collections of the most famous designers. Of course, only those models who have achieved exactly this goal with the help of a model agency, such as Gigi Hadid, become publicly known. The many unknown faces of the model industry are quickly forgotten. What distinguishes these lucky few today is not only their jobs but also the promotion of their own person in the social networks. From Instagram to Facebook, a successful modeling career today is associated with much more initiative than just photo shoots or catwalks. In the end, however, it is always the luck that decides which model people will still remember in 10 or 20 years.
Modeljobs: waiting time and professionalism
In the job a model everyday life in Africa consists again and again also of waiting times. For the model, this means sitting still for several minutes or even hours during make-up and styling or waiting for the set to be set up for a shooting. Anyone who loses patience here not only behaves unprofessionally, but also leaves a negative impression on the customer. This does not only apply to behaviour, however, since the body of a model must also become the figurehead of one's own professionalism. To appear on the set with oily hair or skin impurities is therefore just as much a no go for a successful model as to let yourself go. This is what the customers expect from the models they book as well as from the model agency, since each shooting is usually associated with a tight schedule and an exact budget, which leave little room for a new casting. In this respect, everyday life on set has little in common with what casting shows convey to models. After all, in the real working world of a model, it is not the judgement of a jury that counts, but rather that the model fits the respective collection or advertising concept. Being in the right place at the right time is therefore the true catalyst for a long career as a model.
Apply now as a model with CM Models. For jobs in advertising productions, fashion and magazines. Send us now your polaroids with current measurements, we are looking forward to your application!
Influencer marketing – how does it work?
TEXT
Africa
Shopping in Africa
On your trip to Africa, if you are already in Cape Town, for example, you should definitely take time for a shopping tour. Because the Victoria & Alfred Waterfront at Cape Town Table Bay. It is considered the most successful attraction for tourists in Africa! Every year around 30 million visitors are counted among the almost 400 shops, 48 restaurants, seven hotels, cinemas and jazz clubs. Alternatively, the city centre also offers great shopping opportunities. Experience the hustle and bustle of the market under the open sky, the colourful shopping streets or especially de Kloof Street at the foot of Table Mountain, where the cafes and junk shops are piled up.
Travel in Africa
There are more flights to Africa from Europe than from any other continent. Popular holiday destinations such as Egypt, Morocco, Cape Verde, & South Africa are well-served from Europe's major cities, even with discount and charter airlines. Royal Air Maroc, Afriqyah Airlines, & EgyptAir have a good selection of European destinations and Ethiopian, Kenyan, South African, & Arik Air serve a couple of major cities (London, Paris, etc.). The cheapest flights to African cities are often through the African country's former colonial power. Cities with large immigrant populations such as London, Marseilles, & Paris have a good number of flights to Africa. Do you want to be a model and explore the world? We tell you everything about application basics.
Talk
There is no dominant language in Africa, but if you are travelling in West or Central Africa, French will be the most useful across these nations and regions apart from English. Arabic is the dominant language in North Africa, though French is also widely spoken. English is also useful in many countries. Swahili is the most useful language in East Africa. In Ethiopia, most people speak Amharic, which is indigenous to the nation. Even if you know a blanket language like French, it is always a good idea to bring phrasebooks for the native languages. In Senegal, for example, despite being part of Francophone Africa, visitors are likely to find Wolof very useful and sometimes necessary when dealing with residents. The more you wish to interact with locals or go out of the cities, the more important it will be for you to have resources to communicate in the local African language.
Have you ever visited Africa?
North Africa – the African countries bordering the Mediterranean
Sahara – the vast majority of desert countries along the Sahara
West Africa – Africa's tropical coastal countries
Central Africa – Africa's Heartland
East Africa – the African countries on the Red Sea and the Indian Ocean
South Africa – South Africa
Hotels in Africa
TEXT
If you are interested in being a model in Africa than make sure that you are ready for a lot of sea, beautiful and friendly people and views like paradise everywere. Africa has 54 sovereign countries—the most on any continent—and is the second largest continent in terms of both land area and population. Africa is bounded by the Mediterranean Sea to the north, by the Atlantic Ocean to the west, by the Red Sea to the northeast, and by the Indian Ocean to the southeast. Africa is a vast continent spanning over 8,000km (5,000 mi) north to south and 7,500km (4,800 mi) east to west (not including islands) and contains a wide array of peoples, skin colours, religions, and cultures. Enough of these facts. Be ready to get to know lots of interesting people, breathtaking locations and get memories for the rest of your life!
Climate
As the second largest continent, there is a wide range of climates to be found. However, since the continent is nearly centred on the equator, much of the continent is quite warm/temperate with very few, small areas on the continent experiencing any temperatures that can be considered "cold". In the temperate regions (parts of northern Morocco & the Mediterranean coast as well as South Africa), temperatures generally range from the 10s C to the mid-30s°C (40s-90s°F) year round. Closer to the equator and on islands like Cape Verde or Mauritius, temperatures may only vary less than 20 degrees Celsius (15-35°C/65-95°F) throughout the year. In the deserts and arid regions like the Sahel and Horn of Africa, temperatures routinely hit 40°C+ (and even 50°C+ in the heart of the Sahara) but because sand does not retain heat like most soil does, those same places can easily fall down to 15°C at night.
Start your career as a model!
You want to be a model but you aren´t sure if you have potential? As a model you need a strong character! First you will realise that modeling isn´t that easy. Long shooting days or castings, other beautiful girls and exhausting travel days. Beside your mental health, your body measurements are relevant as well. Do you want to know the agency standards for measurements or what polaroids are for?
Africa – You want to go to shopping?
Everywhere in South Africa are shopping malls! If you are in Africa for a trip you have to see:
Read more about our model agency and find the perfect model in the beautiful fashion paradise of Africa!