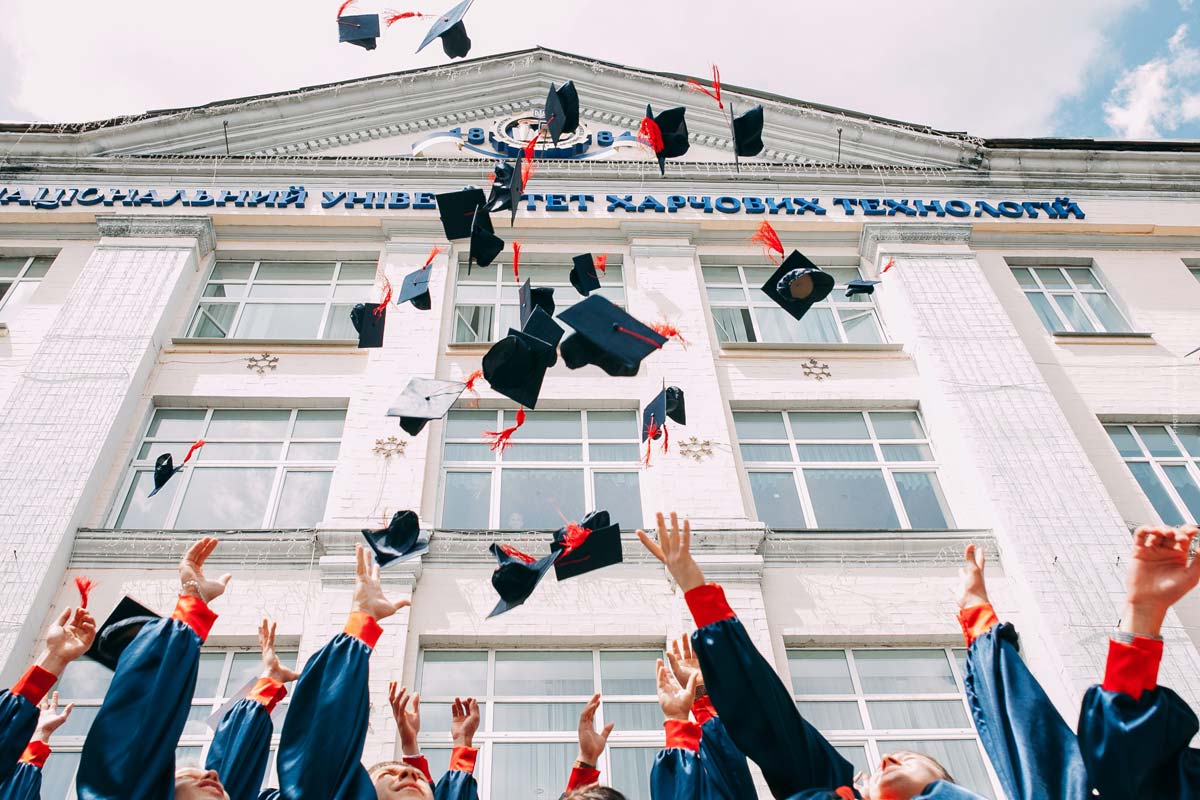 Studying in Los Angeles: UCLA, Cal State and film school
Become a model inLos Angeles – To make your dream of living in Los Angeles come true and to give you the opportunity to further your education, we as a model agency have picked out the best colleges and universities of Los Angeles. Study at the world famous UCLA, on the beautiful campus of the University of Southern California or in the middle of Hollywood at the Los Angeles Film School, the choice is yours. Here you will find the top tips of L.A.'s universities.
Work and study in Los Angeles
If you want to leave home and study somewhere else, LA is a great place to do it. World-renowned universities offer different courses in LA. Thus, you gain experience for life and improve your English at the highest level. Of course, in addition to the classic courses of study at the public colleges, there are also many private schools that perfectly reflect the creative flair of the city. It doesn't matter if you would like to make music one day and need an education with world-famous musicians for that, or if you want to become a director and want to use the city's scenery. In Los Angeles, every student's dreams become a reality.
University of California (UCLA)
From more difficult beginnings to becoming the university with the most applications in the country, UCLA has had a history of new beginnings. In every field and in every discipline: greatness has become UCLA's hallmark.
4.5 / 5.0 (1,847 ratings on Google)
Address: Los Angeles 90095
Phone: +1 310-825-4321
Tuition and fees: between $14,000 and $43,000
Map and walk through on campus
This is where you'll find UCLA:
Here you are directly on the campus of the university!
California State University (Cal State)
California State Los Angeles (Cal State LA for short) is the leading public university and is located in the heart of Los Angeles. They are at the forefront of upward mobility for their students and are able to prove it every year.
4.3 / 5.0 (366 ratings on Google)
Address: 5151 State University Drive, Los Angeles, CA 90032-8530
Phone: +1 323-343-3000
Tuition: between $8,000 and $20,000
Map and Street View of Cal State
You can find Cal State in Los Angeles here:
Take a look around campus:
University of Southern California (USC)
The University of Southern California is a leading private research university located in Los Angeles – a global center for the arts, technology and international business. It is home to the College of Letters, Arts and Sciences and 21 other exceptional academic schools and units.
4.5 / 5.0 (1,223 ratings on Google)
Address: 3551 Trousdale Pkwy Los Angeles, CA
Phone: +1 213-740-2311
Tuition: $59,000
Maps and Walk: Explore the Campus
USC is located here:
Here you can see the beautiful campus of the university:
Los Angeles Film School
Los Angeles Film School is preparing the next generation of creative minds for a future in the entertainment industry with degrees in animation, audio, entertainment and many others.
3.8 / 5.0 (123 reviews on Google)
Address: The Los Angeles Film School, 6363 Sunset Blvd, Hollywood, CA 90028.
Phone:

+1 877-952-3456

Tuition and fees: between $29,000 and $91,000
Map – here you can find the Los Angeles Film School:
Musicians Institute: College of Contemporary Music (MI)
The Musicians Institute offers a variety of concentrations in modern music. Here you too can study music with some of the best musicians in the world.
4.2 / 5.0 (100 reviews on Google)
Address: 6752 Hollywood Boulevard , Hollywood, CA 90028
Phone: +1 323-462-1384
Tuition: $42,255
Map – The Musicians Institute is located here:
Fashion Institute of Design and Merchandising (FIDM)
At FIDM, you'll be prepared for your career by being provided with a nurturing, creative and professional environment where you can learn practical skills, build a network of industry contacts and gain hands-on experience. You'll develop innovative design and business solutions for top brands, collaborate with companies, build a portfolio and, of course, put into practice what you learn in the classroom.
3.9 / 5.0 (131 reviews on Google)
Address: 919 S. Grand Avenue Los Angeles, CA 90015
Phone: +1 800-624-1200
Tuition: $33,000
Map – You can find the FDIM here:
Los Angeles Top Unis Comparison
L.A. is home to some of the most beautiful and creative universities in the country. If you decide to study here, you will never forget this time in your life. There are tons of perspectives and decisions to make about what you want your life to look like besides your modeling career.
https://cmmodels.com/wp-content/uploads/2020/12/college-university-uni-universitaet-student-studieren-bibliothek-buch-gebauede.jpg
800
1200
Stephan
/wp-content/uploads/2023/01/cm-models-logo-web-agency-modelagentur-influencer-management.svg
Stephan
2020-01-04 17:00:19
2022-04-18 22:48:01
Studying in Los Angeles: UCLA, Cal State and film school