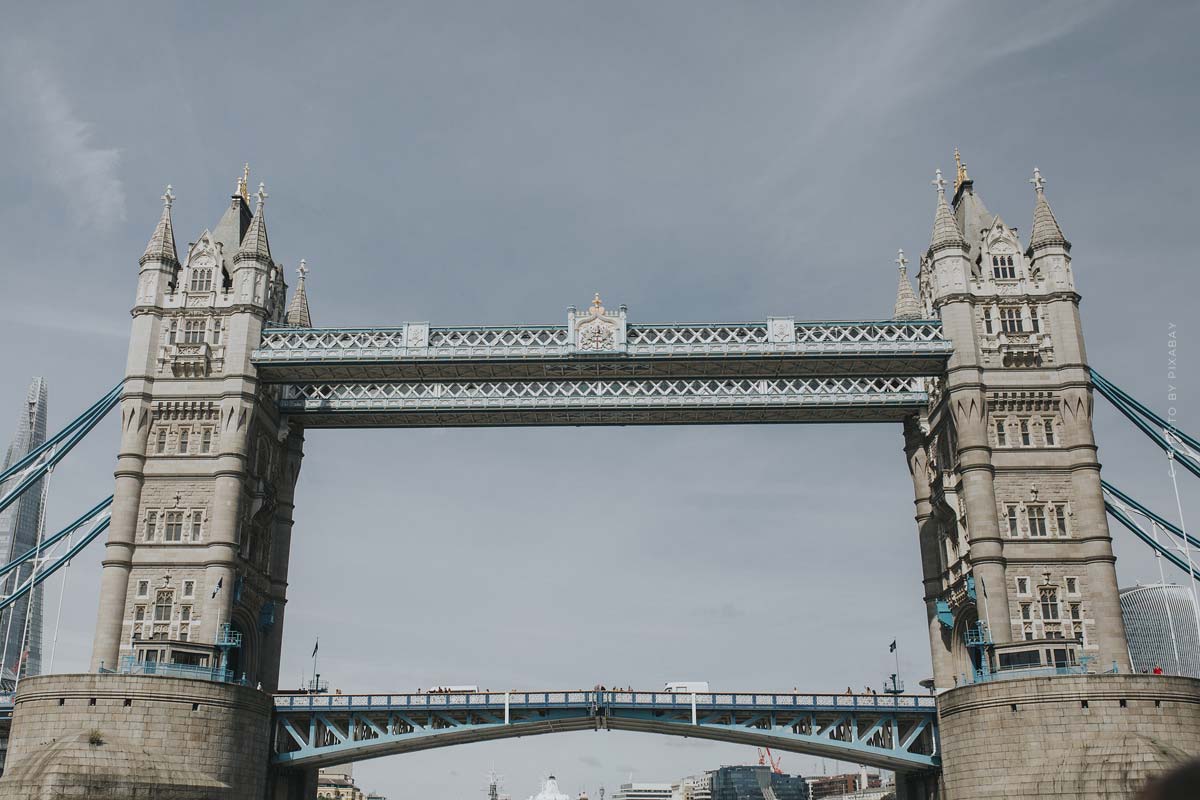 Sightseeing in London: Big Ben, London Eye & Buckingham Palace
As a model in London you certainly have a lot to do and a lot to discover. However, if you still have a few hours or even a few days, you can visit the various sights throughout the city. Whether it's cool photo spots, cool buildings or lively squares. In this short guide, we will introduce you to the must-see sights when you visit London.
Tips & Recommendations: Short Trip in London
Whether it's a short trip or a long-term stay in London – there is much more to discover in the British metropolis. If you have time as a model and want to explore the surroundings and the city, we as a model agency have picked out the best locations for you to collect exciting impressions.
Big Ben: 96 meters
Big Ben is the ultimate London landmark and tops every top 10 list of sights in the city. The 96 meter high tower is located directly on the Thames and its four large clocks each point in a cardinal direction. The heaviest bell in the tower, actually only this one is called Big Ben, weighs 13.5 tons and its sound is now so inscribed in the identity of the British that it is called the "Voice of Britain".
4.4 / 5.0 (45,058 ratings on Google)
Address: Westminster, London SW1A 0AA
This is where Big Ben is located:
Unfortunately, the tower is currently shrouded due to construction, but you can still explore the streets around Big Ben:
London Eye: Ferris Wheel
The visit of the London Eye and the visit to Big Ben can be combined perfectly. The London Eye is located diagonally opposite the famous bell tower on the other side of the Thames. The 135-meter-high Ferris wheel offers a breathtaking view over all of London in a 30-minute ride.
4.5 / 5.0 (125,908 ratings on Google)
Address: Riverside Building, County Hall, South Bank, London SE1 7PB.
Opening hours: Mon-Sun from 11:00 to 18:00
You can find the London Eye here:
Here you stand in front of the London Eye and can look around directly:
Buckingham Palace: residence of the Queen
During your stay in London, a visit to Buckingham Palace is a must. Nothing embodies British history like the royals and as the official residence of the Queen of England, Queen Elizabeth II, Buckingham Palace is the place to go for fans of the royal family. However, the changing of the guard is also a real eye-catcher: it is accompanied by live music and lasts about an hour.
4.5 / 5.0 (138,341 ratings on Google)
Address: Westminster, London SW1A 1AA
Buckingham Palace is here:
Take a look around Buckingham Palace:


Tower Bridge: bascule bridge over the Themes
After Big Ben and Buckingham Palace, Tower Bridge is one of the most famous sights in London. The road bridge over the Thames is probably the most famous bascule bridge in the world and one of the coolest photo spots when you are in London.
4.7 / 5.0 (108,651 ratings on Google)
Address: Tower Bridge Rd, London SE1 2UP
This is where you'll find Tower Bridge:
British Museum: ancient Egyptian mummies
In this huge museum you can really pass the time (in the positive sense) – and for free! There is a lot to discover here. Apart from the impressive architecture of the museum, there are artefacts from Africa, America, Asia, Europe and the Pacific from the entire history of mankind to marvel at. A real highlight of the museum are the ancient Egyptian mummies.
4.7 / 5.0 (111,224 ratings on Google)
Address: Great Russell St, Bloomsbury, London WC1B 3DG
Opening hours: daily from 10:00-17:00, Fridays till 20:30
Phone: +44 20 7323 8299
This is where the British Museum is located:
Hyde Park: popular park
If you need a little break from all the hustle and bustle and casting stress of modeling in London, Hyde Park offers a perfect break for you. Here you can stroll through an area of 1.4 square kilometers of green spaces and beautifully landscaped paths. The park is divided by the charming Serpentine Lake, which is not only pretty to look at, but also invites you to swim in the summer.
4.7 / 5.0 (97,311 ratings on Google)
Opening hours: Mon-Sun from 5:00-00:00
Hyde Park is here:
Saint Paul's Cathedral
Saint Paul's Cathedral is an Episcopal church and is an integral part of the London skyline. The entire structure is absolutely stunning – apart from the amazing architecture, paintings and exhibitions are equally impressive.
Address: St Paul's Churchyard, London EC4M 8AD.
St. Paul's Cathedral is here:
Trafalgar Square
Located in the heart of London, Trafalgar Square is the largest public square in the city and has served as a meeting place since the Middle Ages. Here you can find aesthetic fountains, memorials and statues, but the most striking and famous monument is probably the 51-meter-high "Nelson's Column" in honor of Admiral Horatio Nelson.
Address: Trafalgar Square, Charing Cross, London WC2N 5DN
This is where Trafalgar Square is located:
Westminster Abbey
The world-famous London church has been the scene of royal weddings, coronations and funerals of the royals. It is a prime example of British architecture and, as a UNESCO World Heritage Site, is one of the most visited churches in the world.
4.6 / 5.0 (33,284 ratings on Google)
Address: 20 Deans Yd, Westminster, London SW1P 3PA
Westminster Abbey is here:
Piccadilly Circus
A true hub in London's West End, Piccadilly Circus connects five very busy London streets. The huge billboards and advertisements characterize the lively place where from early in the morning until late at night is actually always something going on.
4.5 / 5.0 (1,295 ratings on Google)
Piccadilly Circus is here:
London's sights in a nutshell
As you can see, there are endless possibilities in London and something new to discover every day. Whether you do a cultural program and visit museums and churches or pure sightseeing action at the London Eye and Piccadilly Circus is up to you. You can take several days and discover London from every side!
https://cmmodels.com/wp-content/uploads/2021/01/london-hotel-model-werden-job-casting.jpg
800
1200
Jordan
/wp-content/uploads/2023/01/cm-models-logo-web-agency-modelagentur-influencer-management.svg
Jordan
2021-03-18 13:14:27
2022-04-18 22:56:22
Sightseeing in London: Big Ben, London Eye & Buckingham Palace