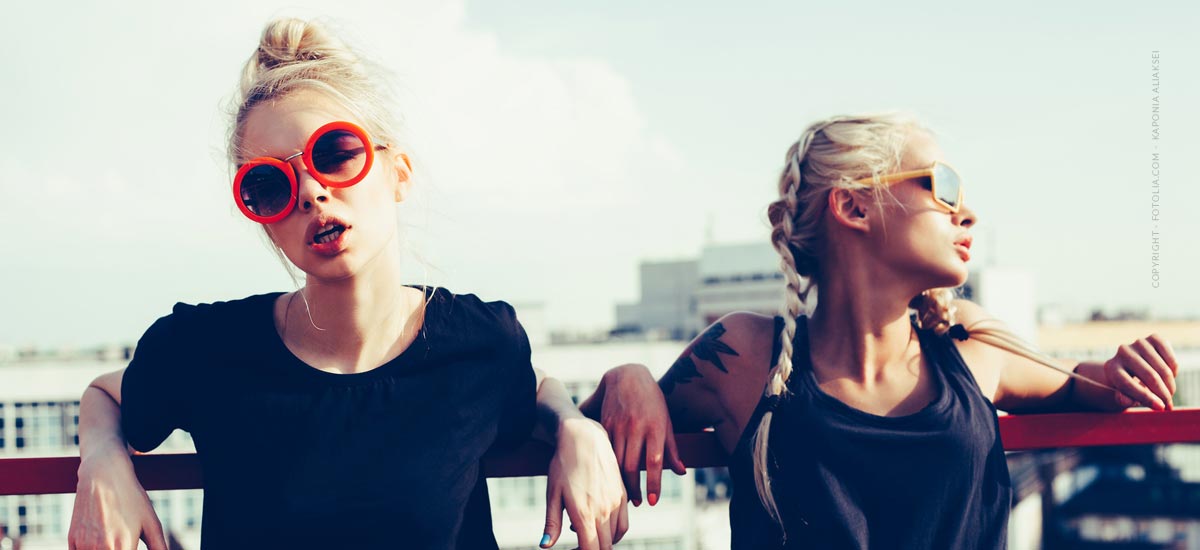 Model agency open casting: dates, preparation and presentation
What is an open model agency casting? When model agencies hold an open casting, they invite everyone to participate. The difference to the closed casting is that there is no previous selection, e.g. based on body size, or the measurements around chest, waist and hips. With an open casting everyone has the chance to become a model with us.
How does open model casting work?
Already a few weeks in advance you will be informed about the open casting, so that the model agency will find enough casting participants, it of course advertises. Some model agencies also have regular open castings. You can find them on the website of the model agency. For example, every Friday models from all over the city are invited to take part in the casting. The model casting then takes place relatively quickly, regardless of whether it is a regular casting or a single casting date, and so that the casting can take place efficiently and quickly, all models are scheduled for a specific date, e.g. 5 p.m.. Exactly at 17 o'clock all casting participants will appear at the address.
How many models come to a casting?
With closed castings there are usually only 20 to 30 models to be found here. With open castings there can be 100, 200, or even 300 models who want to have the job, or who want to join the agency. As a model the preparation plays an important role, especially in the face of the great competitive pressure. Whether it's a photo shoot for a classic printed catalogue, the stylish online shop, or just the instagram page, preparation is always half the battle. With models the preparation for a casting looks naturally differently, than with a normal interview for a job.
How do you prepare for an open casting?
In an open casting you should always wear plain clothes when you go to a model agency, but also when you are with customers. That means, wear best a simple black jeans and in addition a black top. Nothing distracts from you as a model. In contrast to TV casting shows, a real casting is a real advertising campaign. Accordingly, customers do not want self-promoters in a leopard look, but professional models who know how to sell a product through emotions, facial expressions and gestures. After all, production deadlines are very time-consuming and expensive. Even small photo sets have a good photographer, usually a well equipped and professional photo studio, but also assistant, additional equipment, as well as clothes, or products of the customer. With complex photo productions, or also with film productions, the costs become accordingly larger. The customer must therefore always be able to rely 100% on the models booked, so that nothing can go wrong on the day of production. That's a big challenge for models. That is why the big model agencies are so selective in their model selection.
How do I gain advantages in an open casting?
The most important thing is the smile. You can still have so much good picture material, in the end always a person decides on the reservation of the model. So emotions and sympathy play a role in every decision. Whether a single person, such as the Creative Art Director, or a complete jury, e.g. at a casting for a fashion show. A smile is the quickest way to convince! Especially after a long casting day, on which a jury member had to say "hello" to more than 100 models, give ratings, take measurements, look at photo galleries, everyone is happy about a likeable appearance. This is exactly how you can secure a few advantages with an open casting. Tip 2 is always be proud of yourself. It sounds very simple, but at the same time it is very important for you. Even as an absolutely new face and especially as a new model, proudly say that you are just at the beginning! At one or the other open casting you will be able to score well, because many designers are also looking for models who have not yet modeled for any other campaigns. At open castings there will always be models who have more experience than you. Have seen more countries, or have had more jobs. Always be proud of who you are, what you can do. This self-confidence is transmitted as a very positive feeling to the customer, or the jury. If you want to know more about casting, or the upcoming dates of our model agency, then just have a look in the main menu under Become a model and castings.
https://cmmodels.com/wp-content/uploads/2019/03/modelagentur-offenes-casting-termine-model-werden-vorbereitung-kleidung-modelmappe-fotos.jpg
550
1200
Laura
/wp-content/uploads/2023/01/cm-models-logo-web-agency-modelagentur-influencer-management.svg
Laura
2019-04-07 07:00:41
2022-04-18 21:32:30
Model agency open casting: dates, preparation and presentation