Influencer TikTok
Did you know that TikTok users spend an average of 52 minutes per day on the platform? 😮 No wonder content creators / influencers have such a big impact on their buying decisions. Why should you advertise on TikTok? Because there is a huge and growing audience, especially among young, highly engaged users. On TikTok, creativity and originality are rewarded, giving businesses the chance to create innovative content and stand out from the competition. 🚀
Influencer marketing on TikTok is a popular strategy to reach your target audience and increase your brand awareness. But between over 1 billion users, how do you find the right influencers for your business? ð¤
Don't worry, we are here to help you! As an experienced influencer agency, we've managed over 100 clients and campaigns and can help you every step of the way – from defining your goals and pre-selecting influencers to finalizing contracts and creating reports. ð¤
Let's unleash the full potential of TikTok for your brand together! 💪 Contact us for more information.
We are looking forward to your project!
Book Influencer on TikTok
We are looking forward to your inquiry!
TikTok Influencer Marketing
Targets, pre-selection, contracts, briefings, reporting
Influencer + Ad Performance Campaign
TikTok Advertising (certified)
100+ clients and campaigns since 2017
Cross media on Instagram and YouTube
Our contact persons: Contact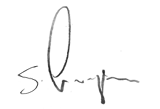 Stephan M. Czaja
Owner | CM Models
Why TikTok Influencer?
Numbers often say more than 1,000 words! After all, TikTok Influencer campaigns are always about numbers in the end. TikTok has two main advantages, its users are young and very active. Also, TikTok users rely a lot on influencer recommendations. Let's take a look at two recent numbers. According to a study by Influencer Marketing Hub:
"the average engagement of TikTok influencers 17.96%, which is higher than on other social media platforms such as Instagram."
Further investigation revealed:
"that 49% of TikTok users say they have purchased products based on influencer recommendations."
49% is a strong number when you consider how much trust users place in influencers.
It is extremely important to find influencers who fit the brand and share the same values and interests to ensure that the message reaches the target audience authentically. If an influencer doesn't fit the brand or doesn't come across as credible, followers may see this and perceive the campaign as untrustworthy and inauthentic. This can cause the target audience to lose interest in the brand and not buy products. Conversely, influencers who truly fit and identify with the brand can effectively engage the target audience and build trust in the brand, which can ultimately lead to an increase in sales.
We do it! Save time and focus on your project.
Take a tour! Ours:
Influencer marketing campaign on TikTok
Influencer Marketing Campaign – Influencer marketing on TikTok can be a very effective strategy to reach the target audience and increase brand awareness.
Objective setting, research, contact and briefings
In doing so, we as an agency go through many steps with our clients, most of the time our work starts with research. That is, look for influencers who have a strong presence on TikTok and fit your brand! We review their follower counts, engagement rates, and the content they share to make sure they're a good fit for your campaign. We contact the selected influencers and discuss campaign details, including compensation, campaign goals, timeline, and content creation.
But we also support you in the creative area, for example in developing campaign ideas, if desired. This way, the booked TikTok Creators create content that fits the campaign idea and represents the brand in a positive way. We also make sure that the content complies with TikTok guidelines.
Live! Campaigns Start to Reporting
Publish and Promote: Now everything goes live on TikTok! Tip. Promote the campaign through paid advertising. We recommend this in almost all cases, as it allows them to reach "everyone", not just those who saw the organic post. At the end of any TikTok marketing campaign, one thing is always important: measure success! Track the success of the campaign based on the goals you set and the subsequent reporting.
TikTok, Instagram & Co – Discover the other social networks here:
4 facts for TikTok campaigns!
Why TikTok? Here is a quick and simple summary of the advantages of the social app TikTok:
Large and growing target group
High commitment: 52 minutes per day!
Influencer marketing: really reaching target groups
Advertising opportunities: Increase reach
Large and growing target group
TikTok has over 1 billion active users worldwide, and the platform continues to grow rapidly. Young target groups in particular actively use TikTok: more than 60% of users are under 30 years old. Businesses that focus on this target group have the opportunity to reach a large and engaged audience on TikTok.
High commitment: 52 minutes per day!
TikTok users are highly engaged, spending an average of 52 minutes per day on the platform. TikTok videos often have a higher engagement rate than other social media content. This gives companies the opportunity to capture the attention of their target audience and build a strong connection.
Influencer marketing: really reaching target groups
Influencer marketing on TikTok is a popular strategy for reaching target audiences and increasing brand awareness. Influencers with a strong presence on TikTok can help companies capture the attention of the target audience and build brand trust.
Advertising opportunities: Increase reach
TikTok offers several advertising options for businesses, including in-feed ads, branded hashtags, brand takeovers, and branded effects. These advertising options offer businesses the opportunity to increase the reach and visibility of their content on TikTok and reach targeted audiences. TikTok ads are for many companies an important part.
Our references
Customers & Campaigns – Test driving an electric car, new sneakers in fashion retail, traveling to the Maldives, driving a sports car in the Dubai desert or influencer events for brands, we've experienced it all!
Coming soon here! Until then, you can find selected references on our social media agency: