Influencer: Beauty
Looking for Beauty influencers? Let's go! This is how you increase the success of your campaign already now! Our influencer agency helps you find and acquire influencers with a suitable target group. The big advantage, if a creator already posts a lot about beauty topics like skin, makeup or hair, it means he or she most likely has an engaged community of followers who are also interested in the topic – perfect for your brand! This way, yours will be perceived as more authentic and credible, since the creator is considered an "expert" in that field. This is how influencer marketing increases sales.
Cost efficiency: The goal in campaigns
If your Creator already posts a lot about beauty topics, already has an established community, he or she is less costly than a Creator who has to learn about the topic first. This lowers the cost of the campaign.
Book Influencer
We are looking forward to your inquiry!
Book Beauty Influencer
TikTok, Instagram, YouTube or Facebook
100+ clients and campaigns since 2017
Pre-selection, selection and briefings for influencers
Performance orientation in all campaigns
Our contact persons: Contact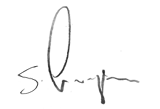 Stephan M. Czaja
Owner | CM Models
Creative ideas! Beauty Posts
For us, creativity comes first! We want our collaborations and campaigns to stand out and set new standards. That's why we attach great importance to developing unique ideas and concepts that inspire and impress our customers.
Creative beauty ideas start with the first briefing, here are a few small examples of headlines that work and convince in campaigns: follow brand, view product, buy product, etc! Here are a few creative examples from our beauty influencers:
"Forget Botox – These anti-aging products are the holy grail for wrinkle-free skin!"🧘
"I can't believe I didn't discover this beauty secret sooner!"💄
"This one trick has my curls in stunning waves verwandelt💇‍♀️ – Try it!"
Take a tour! Ours:
Influencer Agency: Beauty!
Beauty, test driving an electric car, new sneakers in fashion stores, traveling to the Maldives, driving a sports car in the desert of Dubai or influencer events for brands, we have experienced it all!
Your advantage, we think from a performance point of view! Brand awareness is good, but it does not increase sales figures, which ultimately determine the success of an influencer campaign in 98% of cases. Implementation, reporting, performance, we do it! Our know-how and experience comes from over 100 customer campaigns that we have designed and implemented, with our creators in Influencer Management and with many greats from Instagram, TikTok & Co.
Discover here our:
We find the right influencers for you!
Beauty Influencer Marketing
Successful implementation – An influencer campaign is usually created in several steps. First, the relevant influencers who fit the brand and target group are researched and selected. Then, negotiations are conducted with the influencers to clarify the terms of the collaboration. Then follows the creation of the posts, which should meet the needs of the brand and the wishes of the influencers. This creative content is then coordinated with the influencers and released.
You already have ideas and want to start your campaign? We are looking forward to your project!
Tasks in Influencer Marketing
Our typical Influencer Marketing tasks for our clients are:
Frequent initial meetings: How to and / or Creatives
Influencer selection
Negotiation, contracts
Creatives for posts and briefings
Travel planning
Key figures and reporting
Our references
Customers & Campaigns – Test driving an electric car, new sneakers in fashion retail, traveling to the Maldives, driving a sports car in the Dubai desert or influencer events for brands, we've experienced it all!
Coming soon here! Until then, you can find selected references on our social media agency: