Influencer Facebook
📣 Facebook is one of the biggest social media platforms in the world! 😎
Did you know that Facebook is visited by over 2.8 billion active users every month? That makes Facebook one of the best places to showcase your brand and business. 👥
Influencer marketing on Facebook is a great way to reach your target audience and increase your brand awareness. Influencers with large followings can help you introduce your brand to a wider audience. ð
Our influencer agency will help you find the best influencers for your brand on Facebook. We have experience working with various companies and can help you select influencers, arrange contracts, create briefings and reports. ð¤
Let's take your Facebook strategy to the next level together! 💪 Contact us now to learn more about how we can help you find the right influencers for your brand on Facebook.
We are looking forward to your project!
Book Influencer on Facebook
We are looking forward to your inquiry!
Facebook Influencer Marketing
Targets, pre-selection, contracts, briefings, reporting
Influencer + Ad Performance Campaign
Meta / Facebook Advertising (certified)
100+ clients and campaigns since 2017
Cross media on Instagram
Our contact persons: Contact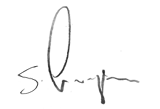 Stephan M. Czaja
Owner | CM Models
Why Facebook Influencer?
Facebook has its own charm and its own target groups over 30 years. Numbers often say more than 1,000 words!
First, Facebook is gigantic in size, with more than 2.7 billion people using Facebook every month. That gives businesses a large and diverse audience to reach. But more importantly for marketers, what does the sheer volume of people bring? According to a study by Facebook, 68% of US adults said they discovered a product or service on Facebook that they later purchased!
68% have already discovered a product or service on Facebook and later purchased it!
Ideal for influencer marketing to appropriate target groups! You can make your Facebook Influencer campaign even more efficient with Ads. This way you really reach "everyone" from your target group. Here, too, Facebook can bring advantages if the target group is right; according to a study by Kenshoo, companies that use Facebook Ads have a conversion rate that is 1.3 times higher than with other digital marketing channels.
Another tip: Facebook Shopping! Example: Influencers test your products and link directly to the Facebook store. Why? According to a study by Facebook itself, companies using Facebook Shops have a conversion rate 1.8 times higher than comparable digital marketing channels.
You want influencers on Facebook? We do it!
Take a tour! Ours:
Influencer marketing campaign on Facebook
Influencer marketing on Facebook can be a very effective strategy to reach your target audience and increase brand awareness.
From goal setting to reporting
As an agency, we support you in many steps to make your influencer campaign a success. We start by researching influencers who fit your brand and have a strong presence on Facebook. We review their follower counts, engagement rates, and the content they share to make sure they're a good fit for your campaign. We contact the selected influencers and discuss the details of the campaign, including compensation, campaign goals, timeline, and content creation.
Support in creativity
We also support you in the creative area by helping you develop campaign ideas. This way, the Facebook influencers you book create content that fits the campaign idea and portrays your brand in a positive light. We also make sure that the content complies with Facebook guidelines.
Live! Campaigns Start to Reporting
After publishing on Facebook, we recommend promoting the campaign through paid advertising to achieve greater reach. At the end of each influencer campaign, reporting is important to track the success of the campaign against the set goals.
Facebook, Instagram & Co – Discover the other social networks here:
4 reasons for Facebook marketing!
Why Facebook? Here are four reasons why businesses should use Facebook for their marketing campaigns:
Large and diverse target group
High engagement rate
Influencer marketing: building trust
Advertising opportunities: Increase sales
Large and diverse target group
Facebook has over 2.7 billion monthly active users worldwide. This user group is demographically diverse and offers companies the opportunity to reach a broad target group. Companies can increase the visibility of their brand and expand their reach to a broad and diverse audience by using Facebook.
High engagement rate
Facebook users are highly engaged and spend an average of 38 minutes per day on the platform. Facebook posts often have a higher engagement rate than other social media content. This offers companies the opportunity to capture the attention of their target audience and build a strong connection.
Influencer marketing: building trust
Influencer marketing on Facebook is a popular strategy for building brand trust and reaching the target audience. Influencers with a strong presence on Facebook can help companies gain the attention of the target group and strengthen trust in the brand.
Advertising opportunities: Increase sales
Facebook offers several advertising options for businesses, including in-feed ads, Instagram story ads, influencer marketing, and Facebook Shops. These advertising options offer businesses the opportunity to increase sales on Facebook and reach targeted audiences.
Our references
Customers & Campaigns – Test driving an electric car, new sneakers in fashion retail, traveling to the Maldives, driving a sports car in the Dubai desert or influencer events for brands, we've experienced it all!
Coming soon here! Until then, you can find selected references on our social media agency:
Industries and sectors
Industries – We cover various industries and fields, as perhaps already seen in the clients and references. Typical bookings are for example:
Beauty
Perfume
Fashion
Food
Interior