Cologne: Influencer Agency
Berlin, my ass! Above all, Cologne is ahead in terms of media!
As an influencer agency based in Cologne, Germany, we are committed to helping you not only find the right content creators for your influencer campaign, but also build long-term relationships. We believe that a successful influencer marketing strategy should be based on trust, reliability and openness.
That's why we make it a point to support our customers every step of the way. We take the time to understand your goals and requirements, and work closely with you to make sure everything is exactly what you want.
In today's digital world, influencers are indispensable on social media platforms such as TikTok, Instagram, YouTube and Facebook. Through our support, you will find the suitable influencer to successfully implement your influencer marketing campaign. Use our network in Cologne and benefit from our experience!
Test driving an electric car, new sneakers in fashion stores, traveling to the Maldives, driving a sports car in the Dubai desert or influencer events for brands, we've experienced it all!
Your advantage, we think from a performance point of view! Brand awareness is good, but it does not increase sales figures, which ultimately determine the success of an influencer campaign in 98% of cases. Implementation, reporting, performance, we do it! Our know-how and experience comes from over 100 customer campaigns that we have designed and implemented, with our creators in Influencer Management and with many greats from Instagram, TikTok & Co.
With our support, your influencer campaign will be a resounding success!
Find influencers for campaign
We are looking forward to your inquiry!
TikTok, Instagram, YouTube or Facebook
Content Creator from Cologne and nationwide
100+ clients and campaigns since 2017
Pre-selection, selection and briefings for influencers
Performance orientation in all campaigns
Our contact persons: Contact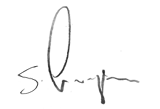 Stephan M. Czaja
Owner | CM Models
Creator, Marketing, Reporting
Beauty, perfume, fashion, food or interior, influencer marketing has an extreme influence on purchasing decisions. "50.7 percent of influencer followers have bought advertised products one or more times" (agof, Kölnmesse), of course also in Cologne. That's why in 2023 many trust in influencer marketing as a strategy and also in us and our work behind the scenes.
"Why over 100 customers trust us"
We started building our expertise in influencer marketing some time ago with our first campaigns and jobs. Today, we already have over 100 clients and campaigns, many of them in Cologne. Some of these campaigns we have even developed together with our customers.
Tip: As a specialized social media and performance marketing agency, we also manage more extensive performance campaigns for our clients, with higher adspends. This allows us not only to reach the influencer's community, but also to target additional similar people with the campaign data, the so-called look-a-like audience. Welcome to the world of influencer marketing in 2023!
Here are the top 3 reasons why over 100 customers already trust us:
Support from implementation to evaluation
Experience from campaigns and events
Talent / Trend / Content Scouting
Take a tour! Ours:
Influencer Marketing Cologne
Influencer Marketing – The Bascis: Influencers have a large number of followers on their channels. Brands can have that too, but brand channels only reach a fraction of the people influencers reach – who wants to see "ads"? Influencers often have a dedicated following that trusts them and views them as a credible source of information and recommendations. Influencers often have a specific niche or target audience that follows them. So by working with influencers, businesses can increase their reach and target their audience. This is how you achieve authentic attention for your Cologne brand.
With the right strategy, the reach also converts to the desired target. This can be information, ticket sellers, online stores.
CM Creator in management
Collaboration with external creators
For the best result!
Advantages of Influencer Marketing
Advantages and disadvantages, one of the most important questions when it comes to influencer marketing. Let's let the numbers speak! Here in a recent study by the Arbeitsgemeinschaft Online Forschung (agof) and Kölnmesse.
"50.7 percent of influencer followers:have purchased advertised products one or more times"
As you can see, influencer marketing has become an established part of the online marketing mix and is a "natural" part of many successful campaigns when it comes to addressing target groups and potential customers.
We are looking forward to your project from Cologne!
Take a tour! Ours:
Influencer Management
Influencer Management – As model managers, we are closer to influencer management than anyone else: advance planning, briefings, contracts, campaigns, usage rights, travel management. With the additional know-how of our social division, we also selectively manage content creators. The big advantage for you is our existing network of national brands, international brands, the many advertising agencies, communication agencies, PR agencies and many more that are among our clients.
You do your thing! As management we are your back, but you decide freely about the ways you want to go. Of course, we are always at your side with advice if you want to talk or think about something with someone. Our primary work for you: selecting contact requests, conducting initial meetings, preliminary negotiations, briefings, final negotiations, contracts, we take care of correct usage rights (time, space, medium), but also key figures for clients and the entire payment flow, so that every invoice is guaranteed to reach you.
Your advantages as a Creator at CM:
We are your front office: we actively propose you to our customers
We are your back office: initial meetings, negotiations to travel bookings
You remain flexible, free and independent with us: Be yourself!
Read even more about us here:
Implementation: From plan to campaign
A successful influencer campaign usually requires several steps. First, relevant influencers must be carefully selected who fit the brand and target group. This is followed by negotiations with the influencers to clarify the terms of the collaboration and ensure that all parties are satisfied.
Local or national: strategy
Set clear goals for your advertising campaign in Cologne and define whether you want to advertise your business locally or nationally, for example for your e-commerce. To target your audience precisely, we can work with targeted ads and align them within X kilometer radius of your business. For example, if you only want to cover the Cologne city area, we can make sure your ads are only visible to people in that area. This way you can ensure that your advertising campaign reaches the right target group and brings you the success you want.
Concept, postings, reporting
Then follows the creation of the posts, which should meet the needs of the brand and the wishes of the influencers. This creative content is then coordinated with the influencers and released.
Once the posts have gone live, reporting takes place. Here, performance indicators are monitored to measure the success of the campaign and make adjustments if necessary. Reporting also includes evaluating the collaboration with influencers to gain valuable insights for future campaigns.
Campaign checklist
Here's how a campaign typically works:
Frequent first calls: How to
Influencer selection
Negotiation, contracts
Creatives for posts and briefings
Travel planning
Key figures and reporting
Reporting: success of a campaign
Metrics and Reporting – Good influencer marketing reporting for clients should include a variety of metrics that measure the success of the campaign and show the impact achieved on the target audience. These include:
Reach: How many people have seen the posts? Engagement rate: How many users have interacted with the posts (likes, comments, shares)? Conversions: How many users took an action as a result of the campaign (e.g. purchase completion, sign-up, download)? For most, the most important thing in measuring the success of an influencer campaign:
ROI: How much revenue was generated by the campaign in relation to the cost
Also:
Sentiment analysis: What was the feedback from the target group on the campaign (positive, neutral or negative)?
In addition, brand awareness: How has brand awareness improved as a result of the campaign? Influencer performance: How did the individual influencers perform within the campaign?
Our references
Customers & Campaigns – Test driving an electric car, new sneakers in fashion retail, traveling to the Maldives, driving a sports car in the Dubai desert or influencer events for brands, we've experienced it all!
Coming soon here! Until then, you can find selected references on our social media agency: