Model agency: Model in Baltimore
Model wanted? Our model agency is your contact! Whoever plans photo shoots and video productions, has a really full to-do list. From the organization of the participants, starting with the make-up artist to the appropriate photo studio to the entire processes that run in marketing and of course must be considered in the production or fashion show. A lot of work, little time. And that's why it's important to have a good team at your side.
Request & Contact
We are looking forward to your inquiry!
CM Models Agency and Management
Models for advertising: photo and video production
Models for fashion: fitting, showroom, fashion show
International Model Management (Abroad)
Rights of use, travel management, etc.
Model Scouting (discover)
Our contact persons: Contact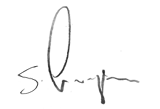 Stephan M. Czaja
Owner | CM Models
Book a Model in Baltimore
We help clients select, choose and organize professional models for their upcoming fashion show or advertising campaign. Modeling agencies are a dime a dozen on the east coast, so it's always good to look for one of the best and try to jump start your career.
A lot of castings and jobs are here especially in New York.
Becoming a Model in Baltimore
Become a model – Many New Faces ask themselves the question, how do you become a model? Ultimately, modeling is about more than just good looks, you need charisma, charisma, experience in facial express ions and gestures but also a lot of social skills and of course you have to be able to handle criticism as a model. Suddenly becoming a model sounds like a real job! In the beginning, it's all about jobs as a fitting model and photo shoots for online shops and Instagram. The better you get, the more ambitious you become, the further you can go, all the way to commercials and campaigns.
A model agency mediates between model and client. CM Models helps you fill your sedcard and provide you with castings and assignments. In order to be included in such a model database, you have to go through an application process.
Depending on how your opportunities are available, you should always look for a model agency in a big city, according to our experience. Only in the big city the networks are so strong that you have the chance to work regularly and frequently as a model. But why is that? Most fashion companies, industrial companies but also companies like the automotive industry, travel companies and also the real estate industry are usually at home in the larger cities. That means in cities with a population of over one million!
Baltimore
Good references are important. Especially in a renowned model agency like CM with models you know from advertising, from clients like About You, Adidas, Nike, C&A, Netflix, Deichmann, Nivea Men, and many more. The most important thing for you is ambition and discipline. Only with this can you make it by constantly improving your facial expressions, charisma, emotions, confidence in posing, but also very classic attributes such as punctuality, friendliness and reliability.
The next big city for casting and jobs is New York if you live in Baltimore.