Model agency: Become a model & book in Cape Town
Life as a model in Cape Town has a lot to offer. CM Models works internationally with partners and customers and is valued locally as a reliable and serious management. The South African dream city does not only offer a pleasant climate with beautiful sea – our models like to stay abroad and work there as models for a few months. nsere Modelagentur represents first class models and influencers for campaigns, online shops and TV commercials. The German capital, not only for the big media world and politics, but also stars and models are at home in Berlin. With us models have the perfect stepping stone into the world of fashion and customers have the guarantee that they can always fully trust us and our models. Quality, ambition – our model agency represents selected models for first-class results.
We are looking forward to your Model Application or your Casting / Project Request!
✓ Contact us: office@cmmodels.com
✓ Models for campaigns and shoots
✓ Fashion show, fittings and castings
✓ International model placement
✓ New faces and scouting
✓ 24/7 booker support
✓ Fast selection
✓ Contact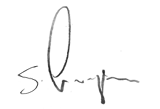 Stephan M. Czaja
CM Models owner
Work on the southwest coast of South Africa on a peninsula? You can also make this metropolis unsafe as a model. With our support and a good previous knowledge, you can travel internationally. We prepare you for the castings, coachings and jobs of the fashion industry.
Models will be in Cape Town
Apply now as a model with CM Models. For jobs in advertising productions, fashion and magazines. Send us now your Polaroids with current measurements, we are looking forward to your application!
Models in Cape Town – Agency and Jobs
An agency is very important for a model, because it supports and protects you as a model. She helps you find photographers and jobs. No matter if you are booked as a model for shootings or catwalks, the agency will show you in the best light. The bookers know how to present yourself optimally with your book. As "New Face" you will be supported by your agency in the construction of your book and your sedcard. One very important point: an agency protects you from dubious customers and dubious job enquiries. Usually dubious customers already shy away when they learn that a model is represented by an agency. This is particularly important for an international modeling career, because models abroad are often underpaid and exploited. A serious Model agency makes sure that you don't work unpaid overtime, that you don't take dubious pictures of yourself, that you are paid appropriately and that you are accommodated. In addition, the agency will determine in advance whether the job is of high quality and whether you can be associated with the customer as a model without your image suffering as a result. At best, every job should prove your model qualities and positively underline your image. When it comes to the option abroad, your model agency should be your contact for all possible problems.
Only absolute professionals can model abroad
You can grow together and will meet again and again. We also had models who met during their first On Stay (stay abroad in a partner agency for 60-90 days) models who became real friends over the weeks by eating together in a restaurant, visiting a gym or working together in a job. One season later, they no longer meet in Istanbul, but in Hong Kong. A really wonderful time when you can be so flexible in your life. For you to make it here, communication is so important. Social skills open doors for you. In your modeling agency, with photographers, customers and other models.
This demands special qualifications from models in communication and in dealing with people. Models have to be very social. You're gonna have a lot of conversations. Even when you're in the middle of photo shoots or styling. Just think of a big fashion show. Although everyone is hectically walking around, there are also TV channels that interview models and Fashion Designer. A lot of people want to know about you. Even after the photo shoot the networking doesn't stop. Some teams go out for a meal during or after production. Often you drive together from the location to the main station or airport. You meet other models and photographers.
Book Construction, Castings & Jobs in Cape Town
In order to speed up your book building, you should be aware that in many metropolises worldwide, there are extremely many jobs. As a model it is important to take part in castings in these production cities like Cape Town, Hong Kong and Istanbul with a lot of stamina and strength. You'll get to international brands faster that way. While German agencies also strictly respect rights of use, subsequent remuneration is often not so certain. The A&O here is a large agency that has been working with the local agency for a long time and has had good experiences.
Mode and fashion show
Many young models first think of the fashion show! Did you know? Before you start at a fashion show, your first bookings are usually in the showroom. Designers present their fashion in the showroom. Customers take a look at the parts you present as a model. Here you get to know designers, customers but also punctuality and discipline. If you convince your customers and therefore also your agency, you will also get jobs for shows. If you also have the perfect measurements, you can also work internationally and travel from Cape Town to other major cities such as Paris, London and Milan. Here you can run for the greatest designers in the world.
advertising, online shop and social media
Advertising is a multifaceted field full of different challenges. Beside the already mentioned photo shootings for Instagram but also online shops there are much bigger challenges. Just think of an outdoor shooting where you have to run, laugh and interact with 4 other models at the same time. All 5 models must always be on point when the camera is released, so that your photographer is guaranteed to have strong photos to choose from. Commercials are even more challenging, think of speaking roles, acting and, of course, travel planning, because it often goes abroad and between Berlin, airport, hotel and production everything has to be right so that you as a model are on set on time.
Influencer Marketing and Concept
Since we work a lot with fashion and advertising agencies and young models, Instagram, Youtube but also Tik Tok is always very close. That's why many customers in Berlin come back to us for our influencer marketing and concept. Social media marketing goes much deeper, from concept and strategy to building reach, content creation and, of course, monitoring. But at the beginning there is always the analysis.
In order to conquer the international catwalks from Berlin, there are some success factors that every prospective model should bring along. One of the basic requirements is height. A minimum size of 1.75m has been counted for years as one of the tickets for a professional model career (as a rule, there are always exceptions, but more rarely). Even if the exceptions like Kate Moss are always making headlines, these models are still the exception of the rule for a professional model agency. As a second criterion, age is also a decisive factor. Most newcomers start modeling at the age of 16 to 20. Some models are also discovered earlier. These are usually occasional part-time jobs, which always require the consent of the parents until they reach the age of majority. Other features also play an important role in modeling. First and foremost, this includes pure skin with invisible pores and well-groomed hair that makes a variety of different looks possible.
become a model – fashion, advertising and magazine
A not insignificant part of the profession consists of waiting times, working hours that often last well into the night and the persistence in poses for the perfect picture. All this is as much a part of the work as a model as the make-up and hairdressing of the hair. Since the young girls or male models are only a part of a whole team, it is necessary to write back one's own ego and very quickly show a professional work attitude in order to be really successful as a model. Therefore the punctuality of a model is one of the keys to success. This is especially true for outdoor shootings, where often only little time is left to exploit the perfect lighting conditions. Discipline and punctuality have been the cradle of many German models not only in Berlin. Which is why they have been in great demand internationally, not only since familiar faces such as Claudia Schiffer and Heidi Klum.
Not to be underestimated in a life as a model is also the ability to take criticism to heart, but not to lose the fun at work because of the frequent rejection during the castings. Often those responsible already have an exact picture of the models for their campaigns in their heads, where even small details can be the deciding factor for a rejection. For a successful modeling career it is therefore a great advantage to build a network. With the contacts to photographers or other persons from the fashion industry or advertising it is easier to remain in the memory and be so with a future project in the shortlist. The dependence on castings is far less strong through the network than without these additional opportunities and possibilities.
Minimum size: dimensions and weight
The "right" measurements and the "perfect" weight are always an issue for models, right from the first second. There is no one ideal picture, different areas demand different basics. For high fashion, slim and big applies, for commercial (advertising) the conditions are already more flexible. The requirements also vary depending on whether you only want to work nationally or internationally. Roughly the sizes can be divided in such a way. The closer you are to these dimensions, the better the requirements – apart from personality.
Women
Body size for Fashion: 176 – 180cm / International
Body size for advertising: 172 – 181cm / Germany
Slim figure, usually long hair
men
Body size for Fashion: 186 – 190cm / International
Body size for advertising: 184 – 194cm / Germany
Slim or slightly sporty figure
ATTENTION! Especially abroad the measurements fluctuate. Different country, different city, different rules. The trend is swinging among photographers and designers. Therefore we would like to show you first only the measurements Europe-wide and should a stay abroad come into question, then this is discussed individually with the model.
Model application: cover letter and photos
The most important rule is to always keep your cover letter short – best of all, always use the application form on the website. What's the matter with you? Here all important information is already requested, so you can't forget anything, but you don't invest too much time for your model agency cover letter and your application. Because in a renowned and good model agency, sometimes 50 to 100 applications arrive daily. If there is only one scout in the agency, he has only a few seconds for each application, besides the actual agency work. That's why you have to score by your photo, not by a long cover letter. You'll learn how to do that here: Photos for application.
Model agency: Introduction and interview
The stage fright rises with every job interview, of course also with the presentation in the model agency. You have to know one thing, top agencies like ours and others are super sweet! What's the matter with you? Photo shootings and video shoots are all about joy, fun and laughter – almost always. That's why you need a trustful cooperation with your Model Management. That's why you start friendly from the first minute and it stays that way! That's why you don't have to have stage fright, just be natural!
Prerequisites: Modeling with ambition and discipline
Right from the start you will be put to the test as a model. A lot of people gather at model castings: Marketing managers, chief designers, stylists, make-up artists and other models. It is important that you, as a professional model, always remain calm. The competitive pressure on castings is very high. Every model has good dimensions, every model looks good, of course every model wants the job and every model has a good portfolio. On castings you see the competition very close all at once and everyone is great, in their own way. To shine here nevertheless completely calmly, with experience and charisma, without excitement, is a genuine challenge for models. In the mega metropolises like New York or London, you also have ten, fifteen different castings a day. Requirements for models are very different, depending on the market you want to work in. This is where you tell the difference:
National, Intercontinental or International?
High Fashion and Haute Couture or Commercial (Advertising)?
Age and competition?
fashion show: Haute Couture & Pret-A-Porter
She's never heard of high fashion, haute couture or pret-a-porter? Then read through our basics here so that you know exactly what to expect when you next small talk or when you first visit the model agency. Because as a model you always work at a fashion show. Of course there is a lot to consider, so that the first walk is perfect. Fashion is not the same as fashion, there are differences. Haute Couture and Pret-A-Porter collections make the biggest differences. What's the matter with you? Read more here:
Multi Talents – Also for international advertising productions
You shoot commercials as a model not only for the German market, often the commercials are also published in other countries all over the world. TEXT
Advertising spots for streaming, TV and cinema
With a lot of planning and management we were able to plan a trip to Cape Town. Luisa dared – she travelled to Cape Town as a model and is now a sought-after high fashion model! Luisa is ready to travel! After school off to international model life. Finally she poses once again in Germany for a lookbook.  Now it's all over the world. After she was optimally prepared by our model coach for the everyday life as a model at Coaching, now the wide world is waiting for her.
Modeling in Cape Town
Going abroad as a model – a constant theme for many models, both newcomers and professionals. With a stay abroad some planning comes to you, you will be rewarded with plenty of experiences – no matter where in the world you are.
Between dream job and reality
In addition to the physical prerequisites for models such as measurements, the mental prerequisites and the character of a model also count. A model must always prove strength, discipline and endurance. Jobs are often exhausting and time-stretched. Tiredness or stress must not be noticeable in a good model. Motivation and ambition characterize an experienced model for customers and model agencies. Recurring bookings are very important for you as a model and the model agency. In addition, a healthy self-confidence and the changeability of a model are decisive selection criteria. As a model you will compete in castings for jobs with twenty, fifty or a hundred models. For e-castings there are already more than one hundred models. If you are diligent and make it to the fashion capitals of Europe, America and Asia, you will be sent daily from casting to casting.
Springboard to the international career between Paris and New York
Many people in Berlin, Düsseldorf, Hamburg, Munich and Cologne pursue the dream of modeling. Of course also in many other cities of Germany. But you'll always have the best chance of getting a job in a bigger city. That's why all top models in megametropolises like New York are drawn to it. This is where the big customers, the big agencies, the big budgets sit. Whoever wants to create as a model has to leave the small town sooner or later. Whoever makes it will see and experience a lot! From beautiful shooting locations to unique backdrops for film sets. In addition there are many interesting people from all over the world. This is the dream of modeling! In our blog you can find some experiences of our models from New York & Miami, Istanbul, Athens and Cape Town.
The agency vouches for you as a model with her good name, but you already have chances for interesting jobs at the beginning of your career! Your management will help you with all organizational matters, be it the tax processing or the organizational planning of trips and stays abroad. Many models go abroad sooner or later. The most famous places to go for models are Cape Town and New York. But also Paris, Hong Kong, London and Shanghai attract many people. A good and serious model management will help you, if the conditions are right, to gain a foothold abroad. The most important job of an agency is to accompany you on your way, to relieve you of a lot of work to organize and plan, to save you a lot of time in the acquisition of new customers and new orders, so that you can fully concentrate on becoming a model.
Modeljobs: waiting time and professionalism
Besides nice encounters with photographers and stylists, make-up artists or other models, it is important that you don't forget that you have a responsibility as a model. In the beginning it is difficult to go from casting to casting and still be positive even though you may have received 10 rejections. The strength lies in patience. Young models quickly become more professional and can work independently.
For Job, Casting & Shooting. In this step of the CM Models Guide you will get the most important names of the fashion industry easily and clearly packed. Whether it's the ten biggest fashion magazines in Germany, the top fashion designers or international top models. No matter how and where, with the new Model Guide you are perfectly prepared for your next casting in an agency or with a client. After the first model jobs, comes the travelling. Shoots in Berlin, jobs in Munich, shootings in Hamburg. Apply now as a model with CM Models. For jobs in advertising productions, fashion and magazines. Send us now your Polaroids with current measurements, we are looking forward to your application!
Shopping in Cape Town
Also as a model in Cape Town, you should have the opportunity to have a look at the beautiful peninsula. In addition to incredible natural landscapes and interesting animals, there are hippie markets and various malls presenting the most colorful and best clothing in Africa. Whether shopping centers, boutiques and department stores, grocery stores or restaurants, Cape Town is colorful and for a model with little free time nevertheless a dream!
Castings, jobs, modeling in South Africa – Interview
Hotels in Cape Town
As a model, you usually get a hotel or other accommodation with the rest of the team paid for during campaigns. If a model would like to work internationally for a longer period of time and look for her own accommodation there, one can get plenty of information on the Internet. From city hotels or hostels, to various boutique hotels, on the outskirts or in nature.
Hotel recommendations Cape Town