Your model agency for the perfect booking
The Modeling Agency that connects models, with magazine, advertising agencies, designer and of course – you! CM Models handles the entire administrative burden that comes with model bookings for catwalks, commercials & co. We ensure that the job runs seamlessly, even in the most demanding projects. From behind the scenes to upfront on the catwalk, from fashion shows, campaigns to fashion shoots, we make sure that all runs well. We are where you are – Worldwide!
Our customers appreciate our professional models as well as our network. We represent models worldwide. Are you looking for models for your next advertising campaign? CM is your international model management partner for placements & model bookings. Read more about our model agency.
Model Booking
✓ via office@cmmodels.com
✓ via +49 (0) 221 16 53 23 70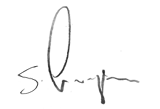 Hello Turkey! Our Model Agency cares about your interests and needs! For placements or bookings for branding, image, fashion and advertising campaigns in North America and worldwide – take a look! See all our female models and male models.
Your Model Agency – Middle East
Turkey is a country full of contrasts. Whether town trip or are relaxing on dream beaches, Turkey has much to offer. The capital of Istanbul is the only town which lies on two continents, and there is on both sides a lot to see. Beside the Hagia Sophia and the Süleymaniye mosque the blue mosque forms one of the biggest Islamic churches in Istanbul, it can be visited daily, in adequate clothing. Also the "big bazaar" is worth a visit. In a roofed covered market in the old part of town of Istanbul you can acquire numerous oriental products, food, however, also jewellery. The towns, as for example Side, Antalya and Alanya offer an amount of historical places of interest. You should dedicate to the city of Antalya, for example, with her many winding lanes, her wonderful Old Town and the bazaars not only an excursion, but include in the plan enough time to be able to enjoy all impressions in rest. From all tourist towns it is to be undertaken possibly Jeepsafaris in the surrounding Taunus or Araratgebirge and to experience the breathtaking scenery. Also it is a matter of visiting many antique sites in Turkey. So the remains of the antique city of Hierapolis, the rests of the library and the theatre in Ephesus. At the restored theatres presentations whose visit are anyway lohnenswert are still indicated. You should not miss the impressive natural miracle Pamukkale. Here about several amusing limestone stairs (also lime sinter terraces called) the water flows into the valley. Are you watching for the perfect model for your campaign in that beautiful atmosphere? Read more about our model agency! We would love to be your partner!