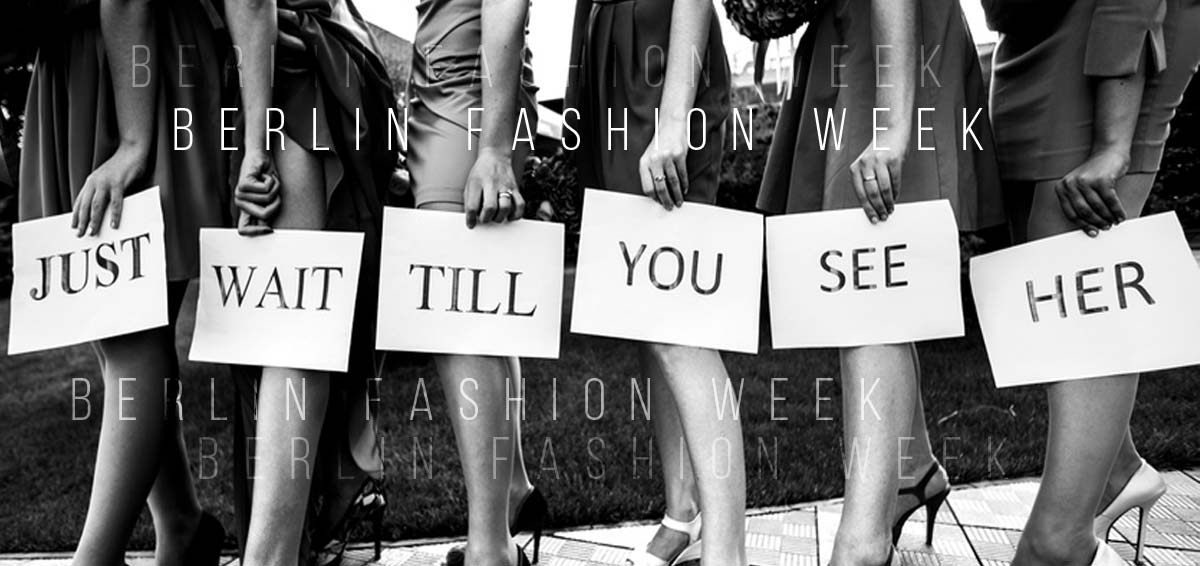 Berlin Fashion Week 2017 – Fashion Show, Designers and Models
Berlin Fashion Week 2017 – The fashion week is back in the capital. Castings, fittings, shows! Of course you will find a small overview of the highlights of the Berlin Fashion Week for you: Fashion designers, dates and location. In our blog you will also find the top designers in Germany. New now! Highlight Berlin Fashion Week: The big closing show by CM – Read more about our fashion show agency here.
Here you come directly to the shows & dates.
For New Faces: What is Berlin Fashion Week?
Although Berlin Fashion Week is not one of the "Big Four" of the fashion scene, it is also a fashion metropolis with a well-known and much-visited Fashion Week. Twice a year the fashion industry is drawn to the capital for Berlin Fashion Week. While for visitors and media, it is mainly about shows, the buyers and managers of different stores and fashion houses meet at the fashion fairs of Berlin. They all take place parallel to the various fashion shows. The events are always concentrated at two points in the city: the "Runway", currently at the Jandorf department store, previously at the Brandenburg Gate and now and then at the Erika Hess Ice Stadium, and the "Stage", in the meCollertors Room Berlin Mitte. Both are easy to reach for guests by shuttle bus. From Monday to Saturday it was: Fashion! Every day over ten shows, various side events and after show parties. There was something for everyone.
The first Fashion Week took place in New York City in the early 1940s. The name of the fashion week at that time was "Press Week". Every major metropolis has its own fashion week. Worldwide it's all about the latest pieces of the next collections. Also in Berlin! On the catwalks, collections by established designers such as Wolfgang Joop, Michael Michalsky or Hugo Boss are presented as well as by talented young designers and newcomers. The sponsoring of the Fashion-Week Berlin lies with Mercedes-Benz. The fashion shows in Berlin are seen as a springboard for international success for young designers and are a colourful, fascinating spectacle every season. Fashion enthusiasts from all over Germany make a seasonal pilgrimage to Berlin, marvel at the fashion shows, discover new designers, find out about new trends and party like crazy.
Shows and dates for Berlin 2017
Not all shows for 2017 are confirmed yet. You can always find all dates on the official website of Berlin Fashion Week. Here you can see the trailer of the last Fashion Week in Berlin:
Shows on Tuesday 17.01.
These are the shows from Tuesday
Dorothee Schuhmacher from 10.00 – 10.30 am / Runway
Lena Hoschek from 15.00 – 15.30 / Runway
Danny Reinke from 16.00 – 16.30 / Runway
Hien Le from 17.30 – 18.00 / Runway
Riani from 20.30 – 21.00 / Runway
Shows on Wednesday 18.01.
These are Monday's shows:
Sportalm Kitzbühel from 10.00 – 10.30 am / Runway
Philomena Zanetti from 11.00 – 11.30 / Runway
Leonie Mergen from 12.00 – 12.30 / Runway
Rebekka Ruétz from 14.00 – 14.30 / Runway
Lana Mueller from 15.00 – 15.30 / Torstraße 1, 10119 Berlin
Maisonnoée from 16.00 – 16.30 / Runway
Ivanman from 17.00 – 17.30 / Auguststraße 68, 10117 Berlin
Salonshow by Greenshowroom from 17.30 – 18.00 / Stralauer Platz 33-34, 10243 Berlin
Laurèl from 18.00 – 18.30 / Müllerstraße 185, 13353 Berlin
Marcel Ostertag from 19.00 – 19.30 / Runway
Perret Schaad from 20.00 – 20.30 / Runway
Shows on Thursday 19.01.
These are Monday's shows:
Vladimir Karaleev from 15.30 – 16.00 / Runway
Michael Sontag from 18.00 – 18.30 / Runway
Berlin Fashion Week 2017 – Friday 20.01.
These are Monday's shows:
Sadak from 16.00 – 16.30 / Runway
New location – Kaufhaus Jandorf in Berlin Mitte
Isn't it beautiful! In the middle of Berlin and somehow something different than big runways at the Brandenburg Gate or the Erika Hess ice stadium. Here in the department store the latest collections are presented this year.
Berlin Fashion Week Closing Show by CM
Two years later, the big final show of CM!
Fashion, Models and Fashion Magazine
Of course, many media representatives are also on site to report on the highlight of the Berlin Fashion Week. We are also excited about the new fashion collections of the designers, which will be presented here at Kaufhaus Jandorf Berlin. For four days models, media representatives and fashion agents rushed to countless castings, fittings, shows and events. If you want to learn more about Berlin Fashion Week, its fairs, events and highlights, read more on FIV: Highlights of Berlin Fashion Week.
https://cmmodels.com/wp-content/uploads/2016/12/berlin-modelagentur-fashion-week-castings-2017-shows-designer-trends-models-mode-messe-modewoche.jpg
566
1200
Stephan
/wp-content/uploads/2023/01/cm-models-logo-web-agency-modelagentur-influencer-management.svg
Stephan
2016-12-21 15:07:31
2022-04-18 22:30:17
Berlin Fashion Week 2017 – Fashion Show, Designers and Models