Your model agency for the perfect booking
The Modeling Agency that connects models, with magazine, advertising agencies, designer and of course – you! CM Models handles the entire administrative burden that comes with model bookings for catwalks, commercials & co. We ensure that the job runs seamlessly, even in the most demanding projects. From behind the scenes to upfront on the catwalk, from fashion shows, campaigns to fashion shoots, we make sure that all runs well. We are where you are – Worldwide!
Our customers appreciate our professional models as well as our network. We represent models worldwide. Are you looking for models for your next advertising campaign? CM is your international model management partner for placements & model bookings. Read more about our model agency.
日本語にも対応しました モデルエージェンシー
Model Booking
✓ via office@cmmodels.com
✓ via +49 (0) 221 16 53 23 70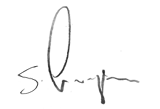 Model Measurements:
If you want to apply as a model you need to take your measurements to send to the agency and see which agency your type fits in. For high fashion agencies take a look at the points below.
Women's heights and measurements:
minimum 1.75 cm to maximum 1.81 cm is optional (5.8" minimum to 5.11" maximum is optional)
measurement depends on which market you are working for but international markets want 87-58-82 for hips/waist/bust (90-60-90 references)
Depending on your measurements you can apply for different kinds of agencies like:
High Fashion
Commercials
People (advertisement)
Osaka the cosmopolitian City
Osaka is the second largest city in Japan and lies near the ancient kapital Kyoto. With its population of about 10.5 million people it is known for its dynamic culture of food and drinking and outgoing people. Osakans will tell you that it is a more real, honest, friendly and earthy place with a deeper history and a richer sense of humor and fun than the more known and flashy Tokyo. People are willing to help out strangers and are open minded if you are lost or need help. Osaka has played many roles throughout its history. An important trade port and point for importing cultural innovations, a diplomatic host for Chinese and Korean visitors and now an increasingly international city and central hub for Japan and East Asia. Osakas rich history has given rise to a unique culture and a number of rich, deep-rooted traditions.
Facts about Osaka:
Osaka in Japanese means large slope or large hill
The metro area of Osaka has over 19.3 million people
Osaka Castle is a beautiful sight and contains a museum that describes the castle's history. The Osaka Castle Park is an incredible space where visitors can enjoy cherry trees and other natural attractions
Osaka Castle Park offers more than just the castle. There are a total of fifteen structures that have historical significance, including temples and shrines, as well as acres of gardens and beautiful landscaping to explore
The first Universal Studios outside America was made in Osaka
Together with Kyoto and Kobe, the city is part of Keihanshin, one of the largest urban areas in the world (over 19 million people)
It is also known as the 'Nation's Kitchen'. There's lots of delicious food everywhere in Osaka. Fittingly, the city has well over 100 Michelin-starred restaurants serving everything from 16-course to simple small meals
 Japan is a very safe place and it's unlikely you would have any trouble walking alone at night
The quality of okonomiyaki, takoyaki, ramen, soba, kushikatsu, sushi, and other foods people eat on a regular basis is outstanding Delicious food at surprisingly low prices is definitely one of the city's strongest points
During the spring the hotels in Osaka fill with visitors for the cherry blossoms. The castle lawns are full of food vendors, and other merchants offer trinkets and other items for sale
Model booking – Advertising, fashion, shows and editorial for magazines
Through our way of doing business you are always perfectly positioned and stress free on set. We have professionals for all your model booking and casting inquiries. Whether in media productions for fashion, advertising, business, fashion shows or TV – Our model index provides the best selected personalities and look for your individual needs. We have a variety of models ranging from active, classic to sports models. Get in touch with us – Model Booking
Travel to Osaka:
Traveling to Japan is much more than just visiting Tokyo. The people of Osaka are well known all over Japan for their friendliness and hospitality. The Bayside Osaka is a must-see on the Bucket list of those that travel from overseas to Japan. Osaka manages to blend cosmopolitan vibes with country charm and if you crave urban diversity, Osaka is the place for you! It is on the island of Honshu, 250 km west-southwest of Tokyo. Because of its numerous canals and rivers, there are more than 1000 bridges. Best time to visit: from April to May (mild temperatures and little rain). This is also a perfect time to witness the cherry blossom and is definitely a high season for tourism (with many hotels booked far in advance). Visiting in autumn is also a great time. Using Osaka's extensive public transportation system, which consists of subways, railways, buses and one tram-line, is easy and convenient. Osaka has quite a few deluxe hotels including a Hyatt and a Hilton. There are also quite a few standard hotels, hostels, and business hotels. Hotels are scattered all over town; some are located near the train main stations. The Minami (Namba) area and the Osaka Station (Umeda area) are the best places to look for business hotels. The main shopping and entertainment districts are Umeda (in Kita), Namba (in Minami), Dotonbori (part of Namba) and to a lesser extent Tennoji. The Shinsaibashi Shopping Street (the busiest in Osaka, with department stores on one side and many old established shops on the other) is across the Dotombori River from Namba.