The perfect look for you next model booking
The Modeling Agency that connects models, with magazine, advertising agencies, designer and of course – you! CM Models handles the entire administrative burden that comes with model bookings for catwalks, commercials & co. We ensure that the job runs seamlessly, even in the most demanding projects. From behind the scenes to upfront on the catwalk, from fashion shows, campaigns to fashion shoots, we make sure that all runs well. Our customers appreciate our professional models as well as our network. We represent models worldwide. Are you looking for models for your next advertising campaign? CM is your international model management partner for placements & model bookings. Read more about our model agency.
Model booking
✓ via office@cmmodels.com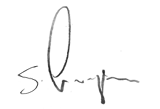 Mumbai – Famous for film production
Mumbai, officially Bombay until 1996, is the capital of the state of Maharashtra in India and the main port city of the subcontinent. It is located on the island of Salsette off the west coast of Maharashtra. Mumbai has a big film industry! In 1972 the former Bombay of "All India Radio" (1976 parting of "Doordarshan") began broadcasting regular television programs. On the occasion of the Asian Games in 1982 in New Delhi the color television was introduced and in the same year the broadcasting of TV programs via satellite began. Today, about 80 percent of Mumbai's households have terrestrial television reception, while the country is only around 30 percent. Satellite and cable television was initially only reserved for the elite, but with increasing prosperity, it reached the growing urban middle class and thus a broader population. The national television company Doordarshan provides two free-to-air terrestrial programs, while three main cable networks serve most households. In all, more than 100 channels can be received via cable TV. The most popular TV stations are Zee Marathi, DD Sahyadri, Zee TV, Star plus and several news channels.
Mumbai – More than movies
Not just film! The city is home to a diverse industry, it is the center of the financial industry, business, trade and fashion in India. In Mumbai, with the number of films produced annually, is one of the largest film industries in the world. Machines, metal, metal products, chemicals, fertilizers and textiles are made of cotton and petroleum products are processed.
Advertising, fashion and film
Through our way of doing business you are always perfectly positioned and stress free on set. We have professionals for all your model booking and casting inquiries. Whether in media productions for fashion, advertising, business, fashion shows or TV – Our model index provides the best selected personalities and look for your individual needs. We have a variety of models ranging from active, classic to sports models. Get in touch with us – Model Booking
Facts about Mumbai:
Mumbai has 13 million inhabitants. Scientists project that by the year 2020, Mumbai's population will swell to 28 million
Unlike in most Indian cities, three-wheeled auto rickshaws are banned from the city center
The rock-cut temples on Elephanta Island in Mumbai Harbor and the Gateway of India arc at Apollo Bunder are famous attractions
shopping areas are Crawford Market (fruits and vegetables), Zhaveri Bazaar (jewelry), and Chor Bazaar ("Thieves' Market"), where everything from used car parts to furniture can be bought
Model Measurements:
If you want to apply as a model you need to take your measurements to send to the agency and see which agency your type fits in. For high fashion agencies take a look at the points below.
Women's heights and measurements:
minimum 1.75 cm to maximum 1.81 cm is optional (5.8" minimum to 5.11" maximum is optional)
measurement depends on which market you are working for but international markets want 87-58-82 for hips/waist/bust (90-60-90 references)
Depending on your measurements you can apply for different kinds of agencies like:
High Fashion
Commercials
People (advertisement)
Visiting Mumbai as a model
Mumbai, formerly Bombay, is big. It's full of dreamers and hard-laborers, starlets and gangsters, stray dogs and exotic birds, artists and servants, fisherfolk and crorepatis (millionaires), and lots and lots of people. It has India's most prolific film industry, some of Asia's biggest slums (as well as the world's most expensive home) and the largest tropical forest in an urban zone. Mumbai is India's financial powerhouse, fashion epicenter and a pulse point of religious tension.
If Mumbai is your introduction to India, prepare yourself. The city isn't a threatening place but its furious energy, limited public transport and punishing pollution make it challenging for visitors. The heart of the city contains some of the grandest colonial-era architecture on the planet but explore a little more and you'll uncover unique bazaars, hidden temples, hipster enclaves and India's premier restaurants and nightlife.
Why go now?
India's most populous city is a vibrant swirl at any time, but is especially alluring during the British winter. And as Virgin Atlantic prepares to axe its flights from Heathrow at the end of the month, prices are falling – with as little as £550.
In March, Mumbai will underline its style credentials with the bi-annual Lakme Fashion Week – which will pin itself to the Palladium Hotel in the westerly Worli district for five fashion-filled days (18-22 March).