Your model agency for the perfect booking
The Modeling Agency that connects models, with magazine, advertising agencies, designer and of course – you! CM Models handles the entire administrative burden that comes with model bookings for catwalks, commercials & co. We ensure that the job runs seamlessly, even in the most demanding projects. From behind the scenes to upfront on the catwalk, from fashion shows, campaigns to fashion shoots, we make sure that all runs well. We are where you are – Worldwide!
Model Booking
✓ via office@cmmodels.com
✓ via +49 (0) 221 16 53 23 70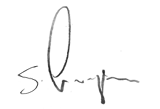 Have you ever been in Dehli?
Brief facts about Delhi: Delhi is a metropolis in the north of India and as the National Capital Territory of Delhi, a sub-national criterion directly subordinated to the Indian central government. Delhi is closing the Indian capital of New Delhi!
Delhi is one of the greenest cities in the world
Khari Baoli in Old Delhi is Asia's largest wholesale spice market.
Drivers sit on the right side of the car in Delhi
The public transport system in New Delhi runs on eco-friendly gas.
Delhi is the second most bird-rich capital city in the world
Book our models for your next production
Our customers appreciate our professional models as well as our network. We represent models worldwide. Are you looking for models for your next advertising campaign? CM is your international model management partner for placements & model bookings. Read more about our model agency.
Travel tips for models: Visiting Delhi
Since almost all flights from Europe arrive between 00:00 and 05:00 at night, it can take a long time to go through all the formalities. Those models who are lucky will be picked up at the exit, others will have to take a taxi or a riksha. The ride should cost between 150 and 200 Rs with a motor riksha, but it is not advisable to switch on the taximeter if you are not very well versed in Delhi. Due to the late night hour of arrival, it is advisable to reserve a hotel room in advance. The taxis / riksha drivers will then usually claim that the hotel has been burned down, overburdened, or attacked by insurgents. This is intended to lure the travelers to other hotels, where the taxpayers get commission. This commission is then directly onto the room price added. One way to get around this is to use the prepaid taxi booth inside the airport building, where you can buy a taxi ride at a fixed price and destination. The fastest and cheapest way is the metro ride. The Metro runs between 06:00 and 22:00 and is very modern. The journey to the city center costs only 60 Rs.
Model booking – Advertising, fashion, shows and editorial for magazines
Through our way of doing business, you are always perfectly positioned and stress-free on set. We have professionals for all your model booking and casting inquiries. Whether in media productions for fashion, advertising, business, fashion shows or TV – Our model index provides the best-selected personalities and look for your individual needs. We have a variety of models ranging from active, classic to sports models. Get in touch with us – Model Booking
Model Measurements:
If you want to apply as a model you need to take your measurements to send to the agency and see which agency your type fits in. For high fashion agencies take a look at the points below.
Women's heights and measurements:
minimum 1.75 cm to maximum 1.81 cm is optional (5.8" minimum to 5.11" maximum is optional)
measurement depends on which market you are working for but international markets want 87-58-82 for hips/waist/bust (90-60-90 references)
Become a model in Dehli
Delhi is India's capital city and the home of executive, legislative, and judiciary branches of the Government of India. Delhi is a large metropolis with strengths in arts, commerce, education, entertainment, fashion, finance, healthcare, media, professional services, research and development, tourism and transport all contributing to its prominence.
Delhi is a city where time travel is feasible. Step aboard your time machine (the sleek and efficient metro) and you can go from Old Delhi, where labourers haul sacks of spices and jewellers weigh gold on dusty scales, to modern New Delhi, with its colonial-era parliament buildings and penchant for high tea. Then on to the future: Gurgaon, a satellite city of skyscraping offices and glitzy malls.
This pulsating metropolis has a bigger population than Australia, and is one of the world's most polluted cities. But woven into its rich fabric are moments of pure beauty: an elderly man threading temple marigolds; Sufi devotional songs; a boy flying a kite from a rooftop.
So don't be put off. Delhi is a city that has been repeatedly ravaged and reborn, with vestiges of lost empires in almost every neighbourhood. There's so much to experience here, it's like a country in itself.
Travel tips for models: Visiting Dehli
Most visitors to India land either in Delhi or Mumbai (Bombay). And it is from these cities that they glean their first impressions; and in these cities that they learn the ropes of travel in India. I was lucky, from my very first day in India, I stayed with an Indian family in South Delhi. True Delhi-wallahs, they helped me see the beauty and essential charm of the city and provided the keys to discover hidden treasures that most tourists miss. I grew to love the city and I hope you will give it a chance, too.
The spanking-new metro makes it easy to get around the sprawling city in air-conditioned comfort, so you no longer have to stay in the centre of town. Don't be afraid to use it, especially during the day, even if you're a woman travelling alone. There's a Ladies Car at one end of every train, clearly marked with pink signage so you'll know where to stand. If you're not going far, you can always take an autorickshaw, also known as a tuk-tuk; and there are cabs aplenty, including the iconic white Ambassador taxis. Another smart choice is to hire a car-and-driver for the day, a surprisingly affordable way to see a lot of the city without expending too much energy. Your hotel or guest house can book a reliable car for you.Model Booking