Your model agency for the perfect booking
The Modeling Agency that connects models, with magazine, advertising agencies, designer and of course – you! CM Models handles the entire administrative burden that comes with model bookings for catwalks, commercials & co. We ensure that the job runs seamlessly, even in the most demanding projects. From behind the scenes to upfront on the catwalk, from fashion shows, campaigns to fashion shoots, we make sure that all runs well. We are where you are – Worldwide!
Model Booking
✓ via office@cmmodels.com
✓ via +49 (0) 221 16 53 23 70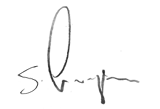 This is Shenzhen
Shenzhen – With its skyscrapers and its gigantic economic growth, Shanghai is generally regarded as the Chinese boomtown par excellence. This call is undoubtedly justified, but Shanghai has not leased this role on its own. For 1400 kilometers further south there is another Chinese metropolis, which can offer equally impressive high-rise buildings and a no less booming economy: Shenzhen now has twelve million inhabitants and thus far overtook its neighboring city of Hong Kong, which comes to seven million inhabitants.
Surprisingly, Shenzhen is today a white spot on the tourist map, even many far-traveled is the city no concept. This may be due to the fact that she has not yet worked out of the shadows of Shanghai and Hong Kong. Moreover, until 1979 Shenzhen was nothing but a sleepy border town with just 30,000 inhabitants, a meaningless nest without any charm.
Our service for Shenzhen
Our customers appreciate our professional models as well as our network. We represent models worldwide. Are you looking for models for your next advertising campaign? CM is your international model management partner for placements & model bookings. Read more about our model agency.
Model booking – Advertising, fashion, shows and editorial for magazines
Through our way of doing business you are always perfectly positioned and stress free on set. We have professionals for all your model booking and casting inquiries. Whether in media productions for fashion, advertising, business, fashion shows or TV – Our model index provides the best selected personalities and look for your individual needs. We have a variety of models ranging from active, classic to sports models. Get in touch with us – Model Booking
Model Measurements:
If you want to apply as a model you need to take your measurements to send to the agency and see which agency your type fits in. For high fashion agencies take a look at the points below.
Women's heights and measurements:
minimum 1.75 cm to maximum 1.81 cm is optional (5.8" minimum to 5.11" maximum is optional)
measurement depends on which market you are working for but international markets want 87-58-82 for hips/waist/bust (90-60-90 references)
Depending on your measurements you can apply for different kinds of agencies like:
High Fashion
Commercials
People (advertisement)
Facts about Shenzhen:
The city is famous for its thriving nightlife and amazing myriad theme parks
Ping an IFC is the world's 4th tallest building and China's second-tallest which is located in Shenzhen city
Shenzhen has a great range of shopping choices. Modern shopping centers such as MixC, Citic Plaza, Coco Park, and Rainbow and major international chains including Wal-Mart and Carrefour
 Traditional shopping areas such as Dongmen Old Street, which includes historic buildings from Shenzhen's past and is one of the city's busiest shopping areas, and Hua Qiang Bei Road
Shenzhen began as an area of fishing villages and a tranquil beach, but in the last few years, it has transformed into a lively city of a population of around 10 million people
Shenzhen has a warm, monsoon-influenced, humid subtropical climate. Winters are usually very mild and not that cold. Frost is a very rare scene
Mandarin, the official language of China, is spoken in Shenzhen. Mandarin is known in China as 'Putonghua'. Because of Shenzhen's close proximity to Hong Kong and Guangzhou, you will also hear the Cantonese language spoken. Many people in Shenzhen can also speak at least some English
The currency in China is called the Renminbi, which means People's currency and is abbreviated as RMB