Your model agency for the perfect booking
The Modeling Agency that connects models, with magazine, advertising agencies, designer and of course – you! CM Models handles the entire administrative burden that comes with model bookings for catwalks, commercials & co. We ensure that the job runs seamlessly, even in the most demanding projects. From behind the scenes to upfront on the catwalk, from fashion shows, campaigns to fashion shoots, we make sure that all runs well. We are where you are – Worldwide!
Our customers appreciate our professional models as well as our network. We represent models worldwide. Are you looking for models for your next advertising campaign? CM is your international model management partner for placements & model bookings. Read more about our model agency.
Model Booking
✓ via office@cmmodels.com
✓ via +49 (0) 221 16 53 23 70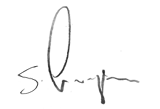 Model Measurements:
If you want to apply as a model you need to take your measurements to send to the agency and see which agency your type fits in. For high fashion agencies take a look at the points below.
Women's heights and measurements:
minimum 1.75 cm to maximum 1.81 cm is optional (5.8" minimum to 5.11" maximum is optional)
measurement depends on which market you are working for but international markets want 87-58-82 for hips/waist/bust (90-60-90 references)
Depending on your measurements you can apply for different kinds of agencies like:
High Fashion
Commercials
People (advertisement)
Hongkong – the metropolis of the 10.000 Buddhas
Have fun in the big leisure parks Ocean Park Hong Kong or in the Hong Kong Disneyland, visit a convention at the Hong Kong Convention and Exhibition Centre or do shopping at the Ladies' Market. Or do you want to marvel at architecture? So you have to visit the Clock Tower and the Tsim Sha Tsui Promenade! You have to see the symbol of the Po Lin monestery:  The more than 34-metre-high and 250-tonnes-seated Buddha. It is the worldwide biggest empty, seated Buddha's statue. Not enough for you? The Temple of 10,000 Buddhas is marked by the high pagoda. From there one can enjoy a good view about Sha Tin and the surrounding valley. In the main hall of the temple three big Buddha's statues overcast with gold around are around approximately 12,800 next, small Buddha's figures donated by believers are put up. We love Hong Kong and want to help you with your campaign! Read more about our model agency and find a compatible model for your work!
Facts about Hongkong:
Hong Kong's official languages are Chinese (Spoken Cantonese) and English
It has the most skyscrapers in the world, with 8,000 buildings having more than 14 floors, almost double that of New York
It is considered to be the largest metropolis for luxury goods and status symbols in Asia
Ten percent of the population of Hong Kong is Christian, while the remaining 90 percent practice Buddhism, Taoism or other local religions
Hong Kong locals believe that eating noodles on your birthday is a sure way to boost long life and blessings
With dozens of walking trails just outside of the city, many botanical gardens to explore, and even day trip adventures at the beach, Hong Kong is full of nature-based activities
Around three-fourths of Hong Kong is rural, with 24 country parks, reservoirs, hills, and coastline easily accessible from the city
Comparative public safety, well-functioning services, and the clean environment makes visiting enjoyable. People feel that they can relax and enjoy some time to unwind in a way that other cities can't accommodate
By the end of April when it turns warmer and drier until the middle of December when it is cooler and usually dry. For people from colder climates, the warm, dry, and often sunny days from October to the end of December will seem like a refreshing breeze. This is the best time for touring and sightseeing outdoors
Model booking – Advertising, fashion, shows and editorial for magazines
Through our way of doing business you are always perfectly positioned and stress free on set. We have professionals for all your model booking and casting inquiries. Whether in media productions for fashion, advertising, business, fashion shows or TV – Our model index provides the best selected personalities and look for your individual needs. We have a variety of models ranging from active, classic to sports models. Get in touch with us – Model Booking
Hong Kong – Arts
Hong Kong Museum: Here in the art museum it expects you at least 15,000 pieces of art!
Hong Kong Visual Arts Centre: locally sculptors, graphic artists, and ceramic artists are able to work and exhibit their art at this place
Hong Kong Arts Center: Galleries, theatres, a 3D-cinema and a lot more.
ArtisTree: Pedagogic and showing Art of the world class is issued here.
Fringe Club: All in one: Gallery of the pedagogic arts and theatres.
Do you need a model for your campaign? Your editorial, cover, film? Read more about our model agency.