Your model agency for the perfect booking
The Modeling Agency that connects models, with magazine, advertising agencies, designer and of course – you! CM Models handles the entire administrative burden that comes with model bookings for catwalks, commercials & co. We ensure that the job runs seamlessly, even in the most demanding projects. From behind the scenes to upfront on the catwalk, from fashion shows, campaigns to fashion shoots, we make sure that all runs well. We are where you are – Worldwide!
Our customers appreciate our professional models as well as our network. We represent models worldwide. Are you looking for models for your next advertising campaign? CM is your international model management partner for placements & model bookings. Read more about our model agency.
现在有中文了 访问 模特公司
Model Booking
✓ via office@cmmodels.com
✓ via +49 (0) 221 16 53 23 70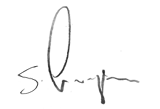 Life in Guangzhou
In Jingui Gardens, a lively and fashionable residential area, with only five taximeters to the east of the station and a thriving community of foreigners, a colorful foreign life takes place. Originally there were only a few downhill farms before they were demolished to make room for the 1998 completed high-rise housing estate. Today, Jingui Gardens is located in the center of a bustling district with its own leather trading center and a short distance from Baima Shopping Center and the Zhanxi Street market, where clothing, watches, and accessories are traded.
At present, 387 foreigners live with over 8500 Chinese in Jingui, says Xie Huan. Xie is a liaison officer at the local police station and speaks English, Korean and Arabic. He says the profile of the foreigners who live in Jingui has changed over the years from predominantly African to Southeast Asian and Middle Eastern. In recent years, Koreans have increasingly moved into the settlement.
The flourishing trade brings prosperity to foreigners who come to the area, but the way of life of foreigners is very different.
Model booking – Advertising, fashion, shows and editorial for magazines
Through our way of doing business you are always perfectly positioned and stress free on set. We have professionals for all your model booking and casting inquiries. Whether in media productions for fashion, advertising, business, fashion shows or TV – Our model index provides the best selected personalities and look for your individual needs. We have a variety of models ranging from active, classic to sports models. Get in touch with us – Model Booking
Model Measurements:
If you want to apply as a model you need to take your measurements to send to the agency and see which agency your type fits in. For high fashion agencies take a look at the points below.
Women's heights and measurements:
minimum 1.75 cm to maximum 1.81 cm is optional (5.8" minimum to 5.11" maximum is optional)
measurement depends on which market you are working for but international markets want 87-58-82 for hips/waist/bust (90-60-90 references)
Depending on your measurements you can apply for different kinds of agencies like:
High Fashion
Commercials
People (advertisement)
Facts About Guangzhou:
The oldest mosque (The Huaisheng Mosque) of China lies in Guangzhou
the largest trade fair in the country takes place every year in the spring season in Canton (Guangzhou)
covered with evergreen plants and flowers blooming all year long the city also is known by the name the "City of Flowers"
The best time to visit the city is between October and December. Pleasant weather and sunlight provide ideal conditions for visiting
The city of Guangzhou has more teahouses and restaurants than any other Chinese city
Guangzhou is a typical city for Lingnan Culture. The main characters of Lingnan Culture are open-mindedness, practical spirit, and civilian consciousness
Canton Tower promises an awe-inspiring adventure at every level, offering tourism facilities, entertainment and radio and television signal transmission. The Tower is a new landmark in the center of Guangzhou city The building is 600 meters tall
Historic sights including the Western Han Nanyue King's Tomb Museum and the Bright Filial Piety Temple tell us the ancient history of the city
Baiyunshan Scenic Area and Yuexiu Park showcase the natural scenery of the city