Your model agency for the perfect booking
The Modeling Agency that connects models, with magazine, advertising agencies, designer and of course – you! CM Models handles the entire administrative burden that comes with model bookings for catwalks, commercials & co. We ensure that the job runs seamlessly, even in the most demanding projects. From behind the scenes to upfront on the catwalk, from fashion shows, campaigns to fashion shoots, we make sure that all runs well. We are where you are – Worldwide!
现在有中文了 访问 模特公司
Model Booking
✓ via office@cmmodels.com
✓ via +49 (0) 221 16 53 23 70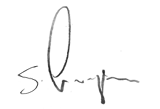 Chongqing – The city
China is changing every day and not everyone is able to participate in the same prosperity of the country. Overall, however, it is clearly visible that more and more people succeed in improving their living conditions significantly. One of the greatest tasks in the future is the participation of as many people in growth as possible and the compatibility with nature and the environment. In Chongqing, the rapid growth of industry and the city was clearly visible and felt at the expense of the environment and nature. The air quality in the center of Chongqing is terribly bad and rob you at the slightest burden the breath. Throughout the day a dense fog hangs over and in the city, especially in the lower regions of the city on the two rivers Jialing and Yangtze.
All of Chongqing seems like a single construction site and no matter where you are, a construction site is not more than 100 meters away. And despite this construction boom in all of China, even in the center of Chongqing, there are dozens of houses, which in my view are no longer habitable and are already marked for demolition. When it comes to building, the Chinese know no breaks and no night rest. It is drilled, hammered and shoved day and night, even on New Year's Eve.
CM for Chongqing
Our customers appreciate our professional models as well as our network. We represent models worldwide. Are you looking for models for your next advertising campaign? CM is your international model management partner for placements & model bookings. Read more about our model agency. Read more about us in our Model Agency Blog Beijing.
Model booking – Advertising, fashion, shows and editorial for magazines
Through our way of doing business you are always perfectly positioned and stress free on set. We have professionals for all your model booking and casting inquiries. Whether in media productions for fashion, advertising, business, fashion shows or TV – Our model index provides the best selected personalities and look for your individual needs. We have a variety of models ranging from active, classic to sports models. Get in touch with us – Model Booking
Model Measurements:
If you want to apply as a model you need to take your measurements to send to the agency and see which agency your type fits in. For high fashion agencies take a look at the points below.
Women's heights and measurements:
minimum 1.75 cm to maximum 1.81 cm is optional (5.8" minimum to 5.11" maximum is optional)
measurement depends on which market you are working for but international markets want 87-58-82 for hips/waist/bust (90-60-90 references)
Depending on your measurements you can apply for different kinds of agencies like:
High Fashion
Commercials
People (advertisement)
Facts about Chongqing:
Chongqing is one of China's four direct-controlled municipalities (the others are Beijing, Shanghai, and Tianjin)
It is of rich tourism resources, as well as mountain, water, forest, springs, waterfalls, gorge, and cave, etc.
Jiefangbei Business District, Shapingba Three Gorges Square, Yangjiaping, Guanyinqiao, Nanping Pedestrian Street are five shopping areas of Chongqing
Tourist Attractions: Yangtze River cruises, Dazu Rock Carvings, Wulong Karst Region, Ciqikou Old Town, Fengdu Ghost City, Zigong Dinosaur Museum, Three Gorges Museum
The climate is a humid subtropical monsoon climate, the average annual climate is around 18℃. Highest temperature: 43℃, Lowest temperature: -2℃
The region of Chongqing also includes several mountain ranges
 Chongqing is an ancient cultural city with a history of 3,000 years, thus enjoying advantageous tourism recourse
It is the largest inland city of China, located in the southeast of the Sichuan Basin at the junction of the Yangtze River and Jialing River
The night view of Chongqing is said to be more beautiful than that in Shanghai and Hong Kong