Your model agency for the perfect booking
The Modeling Agency that connects models, with magazines, advertising agencies, designer and of course – you! CM Models handles the entire administrative burden that comes with model bookings for catwalks, commercials & co. We ensure that the job runs seamlessly, even in the most demanding projects. From behind the scenes to upfront on the catwalk, from fashion shows, campaigns to fashion shoots, we make sure that all runs well. We are where you are – Worldwide!
Our customers appreciate our professional models as well as our network. We represent models worldwide. Are you looking for models for your next advertising campaign? CM is your international model management partner for placements & model bookings. Read more about our model agency. Read more about us in our Model Agency Blog Beijing.
现在有中文了 访问 模特公司
Model Booking
✓ via office@cmmodels.com
✓ via +49 (0) 221 16 53 23 70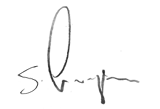 About Beijing
The spring in Beijing is changing, windy and dusty, and perhaps even the least recommended travel time. The strong winds can degenerate in regular sandstorms, but in any case, they provide for a lot of dust before which there is no escape. It can also lead to heavy pollen. The summers are very hot and often very humid. However, it is not quite as hot as in Shanghai, Hong Kong or Chongqing. Due to its mild weather, autumn is certainly the most pleasant season in Beijing, many of the natural attractions around Beijing are now becoming particularly attractive destinations. The winters can be very cold in Beijing, but they can withstand the necessary clothing, but there is nothing to do with a nice fire head on cold winter summers.
The currency of the PRC is the renminbi, the most common unit of which is the yuan. 10 yuan correspond to about one euro. In everyday life, the word Kuai is almost always used instead of Yuan. Since many counterfeits are in circulation, it is advisable to familiarize themselves well with the various outstanding bills and their identification features.
In the entire administrative area of Beijing, about 12 million people live officially, but if the number of persons temporarily employed in the administrative area (mainly migrant workers) is increased, this figure rises slightly to more than 15 million. In addition to the Han Chinese, many members of the Hui and the Uighurs also live in Beijing, and many Koreans have settled in the city.
Model booking – Advertising, fashion, shows and editorial for magazines
Through our way of doing business, you are always perfectly positioned and stress-free on set. We have professionals for all your model booking and casting inquiries. Whether in media productions for fashion, advertising, business, fashion shows or TV – Our model index provides the best-selected personalities and look for your individual needs. We have a variety of models ranging from active, classic to sports models. Get in touch with us – Model Booking
Model Measurements:
If you want to apply as a model you need to take your measurements to send to the agency and see which agency your type fits in. For high fashion agencies take a look at the points below.
Women's heights and measurements:
minimum 1.75 cm to maximum 1.81 cm is optional (5.8" minimum to 5.11" maximum is optional)
measurement depends on which market you are working for but international markets want 87-58-82 for hips/waist/bust (90-60-90 references)
Depending on your measurements you can apply for different kinds of agencies like:
High Fashion
Commercials
People (advertisement)
Visit Beijing
The best time to visit Beijing is May or October. April, May, September, and October are the most beautiful and comfortable months. It's important to plan your time in Beijing well, as the distances are far. The city center is located at Tian'anmen (39.9087N, 116.3974E), between Tian'anmen Square and the Forbidden City, which should be one of your first stops when sightseeing! The Beijing Zoo is the biggest zoo in China and includes an aquarium. It was originally a royal garden called the Wansheng Garden, which means "Garden of 10,000 Animals". Beijing opera or Peking opera, a traditional form of Chinese theater, is an important part of the Chinese culture. This art form consists of a combination of song, spoken dialogue, and codified action sequences. People practice their opera singing at parks around the city as well as in opera houses. If you are traveling through China this is a cultural 'must see'. Beijing is the true bicycle capital of the world. There is a huge amount of Beijing real estate dedicated to bicycle paths and parking too, so you needn't worry about where to park your bike when getting around the capital.  At rush hour, traveling by bike is much faster than by car. The Great Wall of China is one of the world's must see sights — the longest wall in the world, an awe-inspiring feat of ancient defensive architecture. Its winding path over rugged country and steep mountains makes you appreciate just how large an undertaking this must have been.