Model agency: Model in Tampa
Tampa – Sun, beach, palm trees and sea, that's what Tampa stands for! No wonder the city is considered one of the top locations for photo shoots, commercials and international campaigns! The backdrops in Tampa are breathtaking and the productions lavish. We at CM stand out here not only as a reputable management with a cross-continental network, but also through our years of expertise and international experience.
Request & Contact
We are looking forward to your inquiry!
CM Models Agency and Management
Models for advertising: photo and video production
Models for fashion: fitting, showroom, fashion show
International Model Management (Abroad)
Rights of use, travel management, etc.
Model Scouting (discover)
Our contact persons: Contact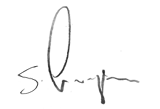 Stephan M. Czaja
Owner | CM Models
Book a Model in Tampa
From exclusive store openings to photo shoots under palm trees to unique advertising shoots – our CM booking team finds the right model for every project. Because in addition to character, emotion and good looks, discipline, ambition and perseverance are our top priorities. For our models as well as for our team behind the scenes. As soon as we receive your request by e-mail or phone, your personal contact person will get in touch with you, arrange the available dates with our models and send you the sedcards. For us, a professional and smooth work with our customers and models always comes first.
Many castings and jobs are here especially in Orlando and Miami.
Become a Model in Tampa
Becoming a model – Even if exciting projects, days full of fittings and the many trips to distant countries sounds dreamlike, it is still hard work and requires a lot from you. There is more to being a good model than just 'good looks'. Discipline, perseverance and ambition are what make the top models of this world. Whether it's strenuous workouts in the gym to keep you in shape, hour-long photo shoots with uncomfortable poses or aching high heels, you as a model are expected not only punctuality, but above all reliability – on the part of the client and your management team.
After all, we invest a lot of time and energy in building your career. This also includes elaborate test shoots and model coaching. Your model portfolio is considered the business card of every model. And the better the photos and references, the higher the fee we can negotiate for you.
If you have successfully mastered your first jobs, we will propose you for bigger and bigger projects and so nothing will stand in the way of your steep career as a model.