Model agency: Model in Minneapolis
Minneapolis – Exclusive photo shoot at the Mississippi, fashion show of the extra class or advertising shoot near the Walker Art Center, our booking team of CM supports you in the organization and implementation of your project. As an international model agency we find and promote the best talents worldwide and put together an individual selection for you depending on your request, check availabilities as well as previous knowledge and experience.
Request & Contact
We are looking forward to your inquiry!
CM Models Agency and Management
Models for advertising: photo and video production
Models for fashion: fitting, showroom, fashion show
International Model Management (Abroad)
Rights of use, travel management, etc.
Model Scouting (discover)
Our contact persons: Contact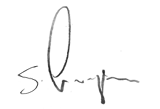 Stephan M. Czaja
Owner | CM Models
Book a Model in Minneapolis
We place models worldwide – and that fast, uncomplicated and always with a smile on your lips. From model selection to usage rights to travel planning – we at CM know how much time, energy and planning your production involves.
To make sure that everything goes according to plan with your model booking, there are renowned partners like us with whom you can concentrate fully on your production.
A lot of castings and jobs are here especially in New York.
Model agency
Model Agency – Our model agency provides worldwide first-class models for advertising, fashion, magazine & Co! We are not only active in German cities like Berlin, Cologne and Munich, but also in Paris, Milan, Shanghai and Los Angeles.
As an international model agency, we not only deal with model scouting, but also with becoming a model. After all, for us it is not only good looks and the 'certain something' of our models in the foreground, but also their individual talents, as well as personality and character. Through targeted promotion of young talent, we prepare our New Faces specifically for their careers – from test shoots to exclusive model coaching.
In addition to ambition and discipline, our talents are also characterized by their trained body awareness, their endurance and changeability. At CM, professionalism is written in capital letters – not only in front of the camera, but also behind the scenes.
Our internationally experienced and dynamic team is not only responsible for scouting and setting up our models. Also the customer business, the coordination of free dates and contract processing is carried out by us. We are also happy to support you in the travel planning of our models.
We are aware: Only with first-class management models achieve the maximum results in commercial film shoots and photo shoots. And that is ultimately a win win – for models & our clients.
Minneapolis: City
The next big city for casting and jobs is New York if you live in Minneapolis.