Model agency: Model in Columbus
Columbus – As an international model agency we are not only your partner for fashion shows, photo shoots and campaigns, but also for advertising, magazines and commercials. Our experienced booking team supports not only in the model selection and choice, but also in the booking and organization.
Request & Contact
We are looking forward to your inquiry!
CM Models Agency and Management
Models for advertising: photo and video production
Models for fashion: fitting, showroom, fashion show
International Model Management (Abroad)
Rights of use, travel management, etc.
Model Scouting (discover)
Our contact persons: Contact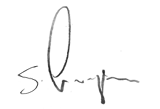 Stephan M. Czaja
Owner | CM Models
Book a Model in Columbus
Many years of experience, international expertise, a cross-continental network, we also convince with our first-class references. So not only our models inspire with their professionalism in front of the camera, but also our entire booking team behind the scenes.
We know: Model booking is about more than just the pure placement. From the selection and selection, the entire previous model structure, to the contract execution and organization – with CM you have a reliable agency partner at your side.
A lot of castings and jobs are here especially in New York.
Become a model in Columbus
Becoming a model – height, discipline and stamina: all this is part of the basic requirements of being a model. A minimum height of 1.75 meters for women is considered the ticket to a professional modeling career. Age is also an important entry factor. Most models start their career at the age of 16 to 20. Clear skin, full and well-groomed hair are also important here.
If these basic requirements are met, it's all about personality and character. Above all, reliability and punctuality are very important here. In addition to stamina, professionalism on set is also important. After all, you will sometimes be confronted with situations that are outside your comfort zone. Photo shoots at dizzying heights, commercials in cold rain or nerve-racking fashion shows in front of a large audience – modeling life is full of variety and adventure.
Changeability, expressiveness and a trained sense of body are also important. As well as foreign language skills and independence. That's why we also attach importance to a good school education. In addition, the better your grades are in school, the more likely your teachers will give you a day off to pursue your profession as a model.
At the beginning of your career, we're all about building your model portfolio. The higher quality photos you have, which show your different facets, the more job opportunities you have. And the more jobs you have successfully mastered, the higher your later salary.
Columbus: City
The closest big city for casting and jobs is New York if you live in Columbus.