Your model agency for the perfect booking
The Modeling Agency that connects models, with magazine, advertising agencies, designer and of course – you! CM Models handles the entire administrative burden that comes with model bookings for catwalks, commercials & co. We ensure that the job runs seamlessly, even in the most demanding projects. From behind the scenes to upfront on the catwalk, from fashion shows, campaigns to fashion shoots, we make sure that all runs well. We are where you are – Worldwide!
Our customers appreciate our professional models as well as our network. We represent models worldwide. Are you looking for models for your next advertising campaign? CM is your international model management partner for placements & model bookings. Read more about our model agency.
Model booking by experts
✓ via office@cmmodels.com
✓ via +49 (0) 221 16 53 23 70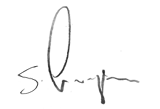 Beautiful Stockholm – the everlasting summer dream for models
Stockholm has around one million inhabitants and is with it one of the smaller capitals. However, the town has to offer something: Big parks, great bank promenades, picturesquely situated old houses and the incredibly nice environs. The town lies between Mälarsee, Schären and the Baltic Sea. There is a lot of water. Who would have thought that capital of Sweden was originally sometimes a post settlement in the marsh? In the meantime, hence, the name "Stockholm", has grown from it, however, a supermodern metropolis of Scandinavia. The Gamla Stan the historical part of town designates itself the heart of Stockholm. Here stand the oldest buildings of the town and in the lanes filled with tourists countless shops, restaurants and cafés wait again for visitors fond of pleasure and fond of purchase. In close vicinity of the historical quarter there are the Reichstag, the royal castle, the old stock market house called Nobelmuseet as well as some impressive churches. You want to find the perfect model for your campaign in Stockholm? Read more about our model agency. We will help you
You like to read more about our models in Stockholm? Take a look into our Model Agency Blog Stockholm.
Model booking – Advertising, fashion, shows and editorial for magazines
Through our way of doing business you are always perfectly positioned and stress free on set. We have professionals for all your model booking and casting inquiries. Whether in media productions for fashion, advertising, business, fashion shows or TV – Our model index provides the best selected personalities and look for your individual needs. We have a variety of models ranging from active, classic to sports models. Get in touch with us – Model Booking
Shopping Paradise Stockholm
Stockholm is a shopping paradise. Who stands on unusual clothes, accessories and vintage things, will cover expenses in particular in Sofo (South of Folkungagatan). Here are some places for shopping in Stockholm:
Ahlens City
Å hléns city is a shopping centre of the Swedish catena Å hléns. Only in Stockholm there are 18 branches
Gallerian
The Gallerian is a closed shopping centre in the district of Norrmalm in Stockholm. The gallery is in the commercial centre of the town and contains currently about 80 shops
Hötorget
is a central space in Stockholm in which many important buildings and shops are. Here beside the known PUB, a Multiplex cinema and a department store, there is also a concert hall
Österlånggatan
is a popular street in Gamla Stan, the Old Town of Stockholm. Here there are many places of interest to see and also some shopping possibilities.
Read more about our model agency. And find the perfect model for your ideas!